Throughout art history, there were many artists who made significant and valuable oeuvres interesting not only in a formal but also in a broader social context. A good example is Luchita Hurtado, a Venezuelan born artist, poet, ecologist, feminist and activist who managed to construct peculiar, yet authentic practice rooted in Surrealism.
Namely, Hurtado's approach is based on a particular worldview which is both grounded and transcendental. The dominating perspectives are unusual as if looking straight down or across her own body, or straight up to a glimpse of sky. The cosmic motifs and geometric abstractions are associated with her belief that the human body is a part of the world, not separate from nature.
The 98-year-old artist has been active for more than eight decades, and an urge to interpret accordingly the domains of her experimentation is finally satisfied with the current solo exhibition at The Serpentine.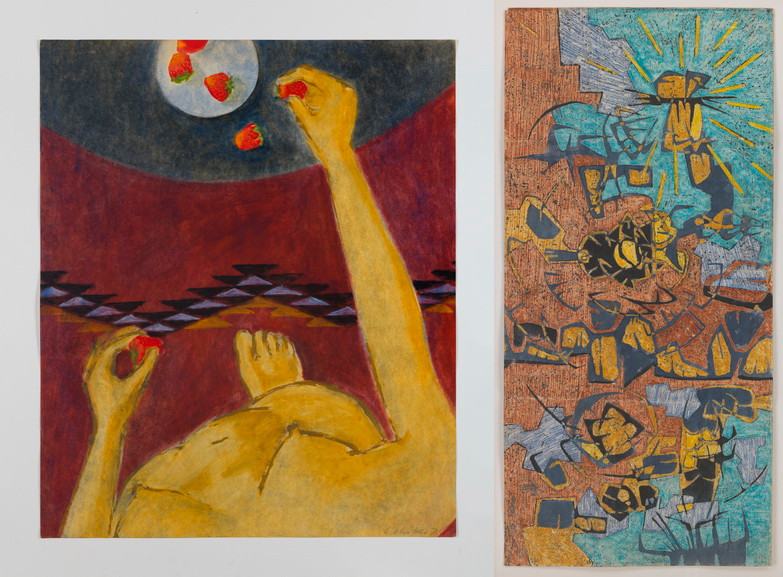 The Artistic Development of Luchita Hurtado
Namely, through various friendships and family ties, Luchita Hurtado was familiar with artistic movements such as Surrealism, the Dynaton Group, and Magical Realism; however, regardless of various influences, she was able to develop a unique practice without any particular intention of exhibiting publicly.
In 1928, Hurtado moved from Venezuela to the United States, and shortly after started working first as a fashion illustrator for Condé Nast, before relocating again, this time to Mexico City where she joined a group of renowned avant-garde artists and writers - among them were Rufino Tamayo, Frida Kahlo, Leonora Carrington, and others, who were European emigrants after the Spanish Civil War and the Second World War.
By the late 1940s, Hurtado moved to California, where she became affiliated with the Dynaton Group, and since 1951 she has been residing in Los Angeles.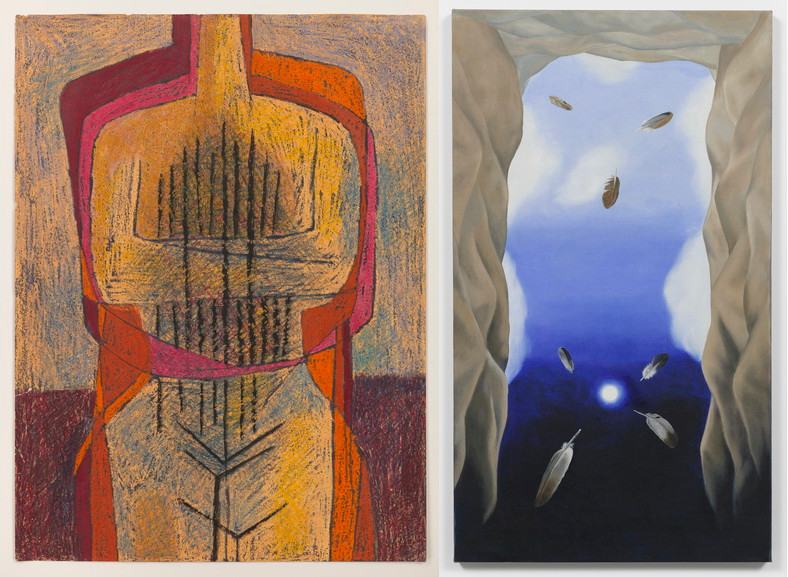 The Selection of Works
The installment in London will gather an array of graphite and ink drawings, crayon and ink paintings on board and paper, and oil paintings on paper and canvas. All of these works show how much Hurtado was inspired by her immediate environment, as well as by nature and language.
The recurrent motif present throughout her career is the totemic emblem of a dancing figure which can be observed as an embodiment of the interconnectivity between human beings and the cosmos, and the artist's belief that all life forms are part of a single, living entity.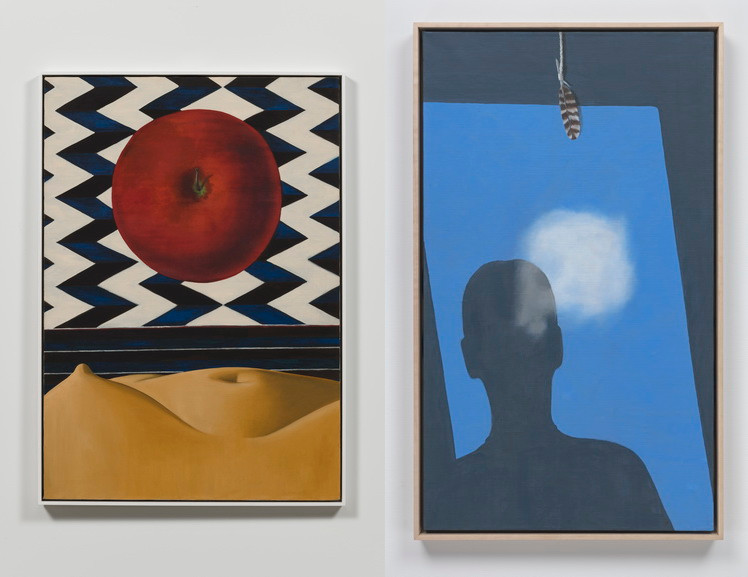 Luchita Hurtado at Serpentine Sackler
The current exhibition is not only attempting to explore various layers and possible connotations of Hurtado's exceptional practice, but it serves as a survey of experimentation and playfulness typical for the genuine avant-garde spirit. Hurtado is unstoppable and she still produces equally interesting works, so this show is a well-deserved homage and recognition of the artist's persistence and will.
Luchita Hurtado: I live I die I will be reborn will be on display at Serpentine Sackler Gallery until 20 October 2019.
Featured images: Portrait of Luchita Hurtado, 2019 © Luchita Hurtado, Courtesy the artist and Hauser & Wirth. Photo: Oresti Tsonopoulos; Luchita Hurtado – Untitled, 1969 © Luchita Hurtado Hammer Museum, Los Angeles. Purchased through the Board of Overseers Acquisition Fund. Image courtesy the artist and Hauser & Wirth. Photo: Jeff McLane. All images courtesy Serpentine Galleries.