László Moholy-Nagy was one of the most prominent avant-garde figures during the interwar period, and his experimental practice was influenced by Russian constructivism and the latest technological innovations. The artist was a professor at the iconic Bauhaus school, but after the Nazis took power in 1933, and the school was finally closed, Moholy-Nagy moved to the States where he continued his career as a lecturer.
In 1920 the celebrated experimenter met a brilliant art historian/editor named Lucia Schulz whom he married one year later. In 1923 Moholy-Nagy started working at the Bauhaus together with Lucia, as a primary darkroom technician and collaborator. At that time, she also acted as an apprentice in Otto Eckner's Bauhaus photography studio, while studying at the Leipzig Academy for Graphic and Book Arts (Hochschule für Grafik und Buchkunst Leipzig), where she herself plunged into photography.
In light of this year's Bauhaus anniversary, an exhibition devoted entirely to the domains of Lucia Moholy will be presented at Museum Ludwig. Along with her photographs, it will include important letters and other documents that confirm her status outside the realm of her former husband.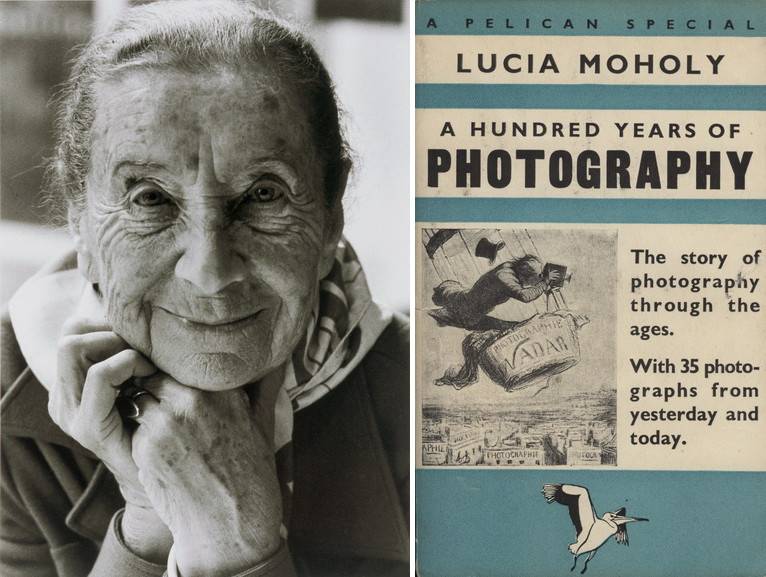 The Writing of Lucia Moholy
The curator Miriam Szwast aimed to unravel the photographic production that was often unattributed to Lucia Moholy alongside her critical analyzes of the history of photography best expressed in the book A Hundred Years of Photography: 1839–1939.
This particular book was initially was intended to be written in collaboration with the photography collector and historian Erich Stenger, but in 1932 Moholy left Germany while Stenger became a distinguished expert in the field. Shortly after its release in London in 1939 the book became the best seller, probably because it showed an entirely new take on photography at the time. For instance, Moholy wrote:
Photography (...) has been adopted by a few abstract painters as a new medium by means of which they tried to give shape to their feelings of balance. They are Man Ray, living in France, and Moholy-Nagy, living in the U.S.A. They took up the method of 'Photogenic drawing,' discovered by Schulze in 1727 and familiar to Fox Talbot before 1834, and applied it in their own way. (...) The question whether photography has been subjected to any influence of the abstract arts does not, therefore, arise with regard to these pictures. It was a process of assimilation, not of influence.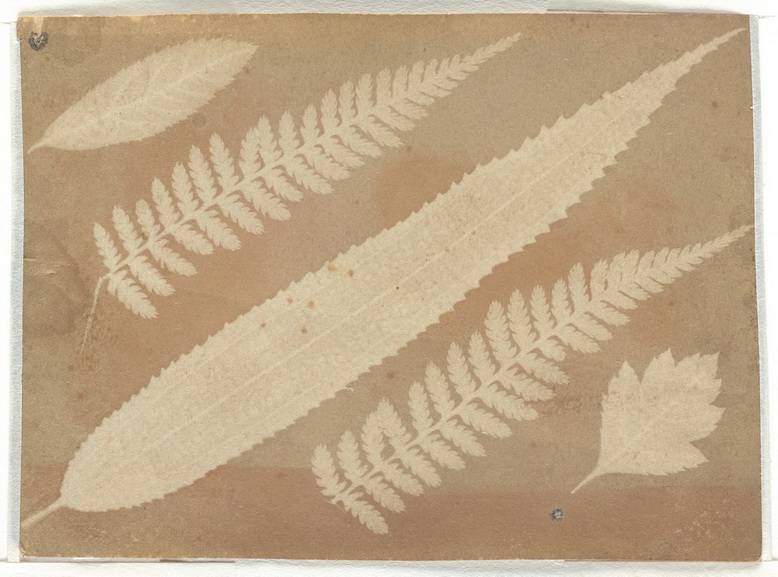 The Photographic Activity
As a photographer, Lucia Moholy started developing photograms and showed the technique to László Moholy-Nagy. Namely, a photogram is photograph made without the camera where objects are arranged on light-sensitive paper and exposed; the final composition features white traces on the paper of the objects' shadows.
Lucia traced this invention to early photographic experiments such as the discovery of the photosensitivity of silver salts in the 18th century by Johann Heinrich Schulze and first photograms from the 1830s by William Henry Fox Talbot. She also found photograms similar to abstract tendencies in painting.
The art historian/photographer is best known for staggering photographs of the interior and exterior of Bauhaus architecture and the surrounding facilities in both Weimar and Dessau, along with the portraits of teachers and students. Her aesthetic responded to Neue Sachlichkeit (New Objectivity) movement, which was focused on documenting reality from a straightforward perspective.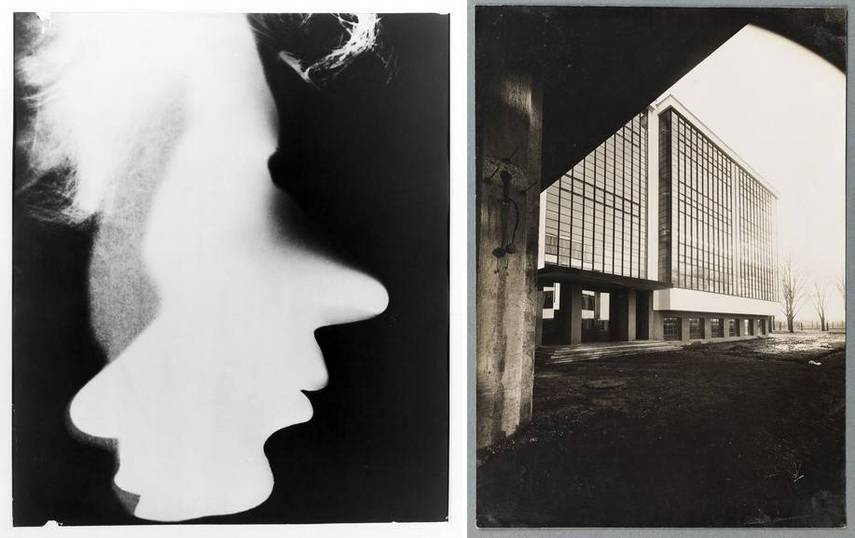 Lucia Moholy Photography at Museum Ludwig
The upcoming exhibition will reaffirm the pioneering nature of Lucia Moholy's historical analyzes of photography as well as her own works which have been misused by Walter Gropius (Lucia managed to claim authorship in the 1960s).
Lucia Moholy: Writing Photography's History will be on view at Museum Ludwig in Cologne from 12 October 2019 until 2 February 2020.
Featured image: William Henry Fox Talbot - Leaves and Fern, around 1840. All images courtesy Museum Ludwig, Cologne.