The idea of transforming something trivial and downright ugly into a thing of beauty has always been engrossing to the human mind and this concept continues to manifest itself in many spheres of our creativity. It is this fascinating phenomenon that will be the central motif of the Hashimoto Contemporary's upcoming show titled From Ash to Diamonds.
This solo exhibition will focus on Lucien Shapiro's newest body of work on the transformative power of destruction. These artworks definitely represent an interesting chapter of the artist's career as they make the most out of his creative tendencies rife with found objects, rough textures, cast forms, manipulations, raw substances and general oddities.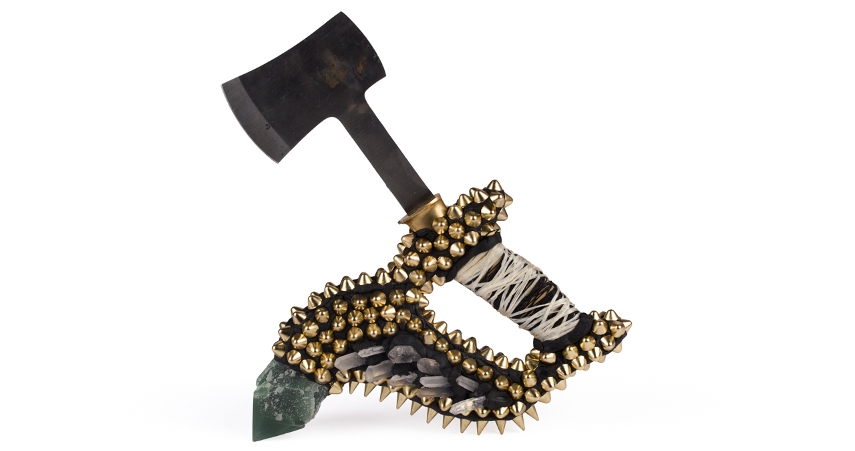 From Ash to Diamonds
From Ash to Diamonds is yet another indicator of Lucien Shapiro's impulsive drive to collect items from his surroundings. On this instance, the practice of instinctive gathering resulted in a fascinating arsenal of sculptures forged from discarded materials. The artist did a masterful job of recontextualizing commonly found items like bottle caps and studs, turning them into ornate relics.
The resulting sculptures are somewhat harrowing, but they can also effortlessly be interpreted as delicate - these objects are a lot reminiscent of archeological treasures commonly found deep underground. Shapiro's newest collection of masks, vessels and weapons aim to make the viewers appreciate the creativity of their maker, but they also want to make us reflect upon the concepts of obsession, protection and identity.

A Brilliant Recontextualization
Many of the pieces that made it into the selection for the From Ash to Diamonds show incorporate shattered glass from cars that were broken into, pieces which the artist calls "street diamonds". This material alludes to the San Francisco Bay Area where car break-ins are a tragically common occurrence. Shapiro's decision to use broken car glass also has another conceptual basis - he wishes to show us how it's possible to rebuild what was lost and forge a new beginning. This idea is what gave birth to the upcoming show's title.
Along with promoting Shapiro's newest pieces, the showcase will also present a special performance - during the exhibition's opening, Shapiro will be animating his new sculptures in a ceremonial ritual that will challenge the audience members to seek resolve from past misgivings.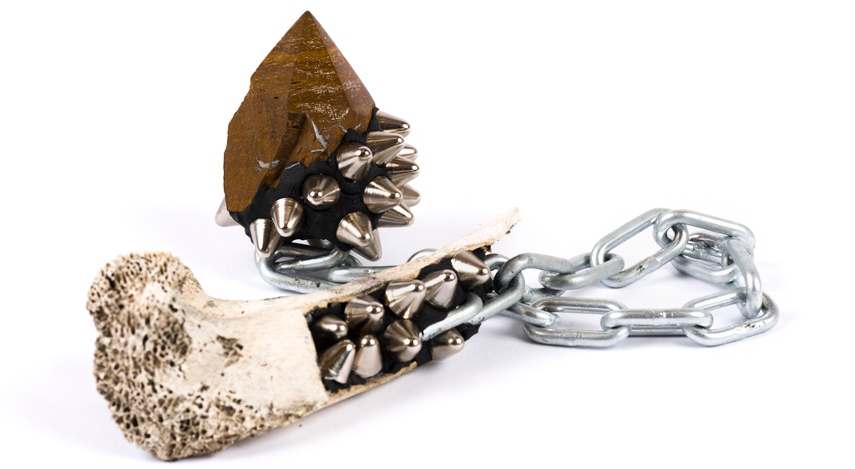 Lucien Shapiro Art Exhibition at Hashimoto Contemporary
This Bay Area-based artist already got us accustomed to his ability to successfully tackle challenging topics like perceptions of addiction and time, so we are very excited to see what he will do for this upcoming show.
From Ash to Diamonds, a solo exhibition of Lucien Shapiro's latest artworks will take place for two weeks between the 4th and the 18th of November, 2017, at Hashimoto Contemporary in San Francisco, USA.
Featured images: Lucien Shapiro - Splitting the Flame to Spin the Diamond Mask, 2017; Filling the Circle with Infinite Flame, 2017; Weaving The Absence of Self Mask, 2017; Circling Sacred Ash, 2017. All images courtesy of Hashimoto Contemporary.