A famed American sculptor, Lucien Shapiro intricately transforms forgotten objects into nostalgically beautiful relics, compelling viewers to re-evaluate the purpose and value of everyday possessions. Dancing between life and death, his work is rife with found objects, textures, cast forms, manipulations, raw substances, oddities and multiple personalities.
The latest body of this multi-disciplinary artist's work will soon be on view at Hashimoto Contemporary in his second exhibition with the gallery. Oculus brings the new body of work which continues the exploration of transformation through laborious craft and meditative consumption of time to create ornate, ritualistic objects.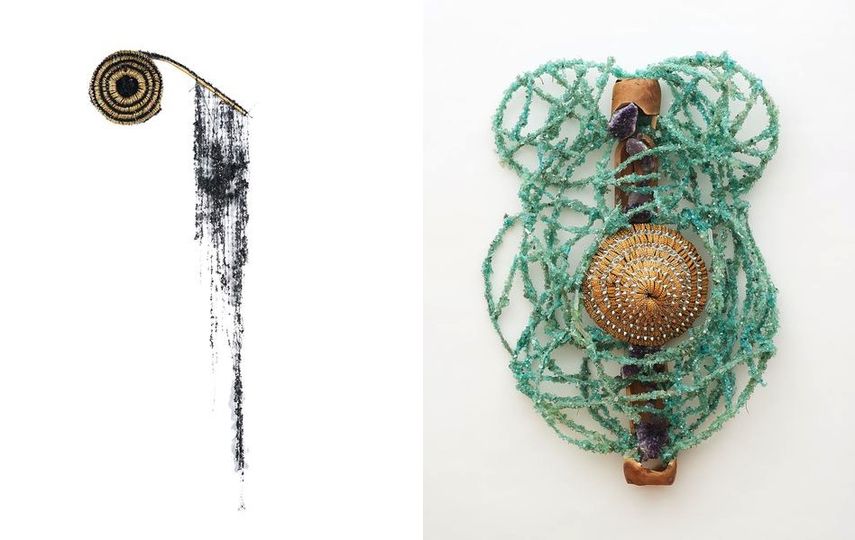 The Practice of Lucien Shapiro
In his practice, Lucien Shapiro treats forgotten objects and memories as treasure. Through sculpture, performance, and video, Shapiro's practice explores perceptions of identity, addiction, and time.
Creating elaborately constructed masks and ornately armored weaponry, the artist explores a relationship between modern waste and memories of ancient cultural artifacts. Transforming discarded materials into sculptures which mimic ancient cultural artifacts, the artist brings to life practices and customs from the past.
These beautiful relics are a reflection of a laborious craft and meditative consumption of time. Shapiro's works challenge preconceived notions of habits, impulses, and dependencies, inviting us to slow down and gain an appreciation for the artifacts that tell a story about who we are in this day and age.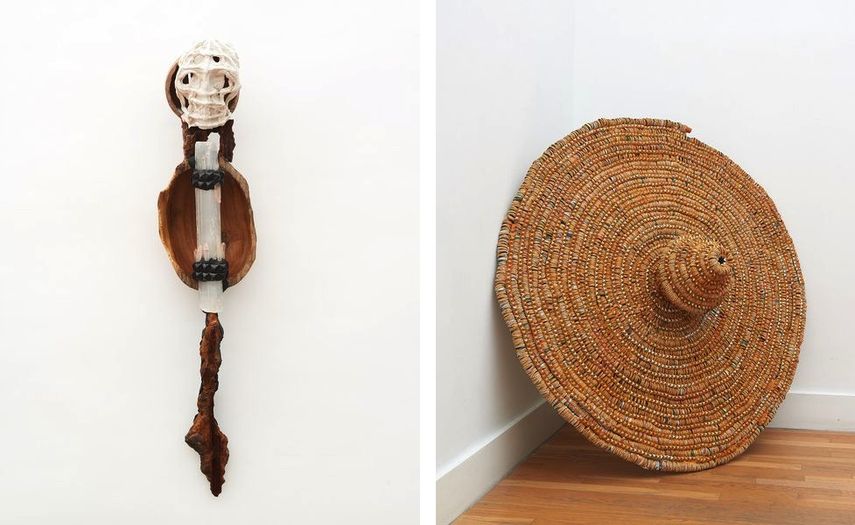 Oculus
In his latest series, Lucien Shapiro used humble materials such as bottle caps, broken automotive glass and discarded plastic to create totemic figures and portals through the artist's intricate practice. He juxtaposed natural and cityscape materials obsessively collected from his travels, ranging from organic crystals and wood forms to broken auto glass, spikes and metal remnants.
The result is a collection of armored vessels and abstract figures which are imbued with his signature reliquary spirit, at once ancient and modern. Suspended between artifice and the natural, these objects are performative even in the absence of the human gaze.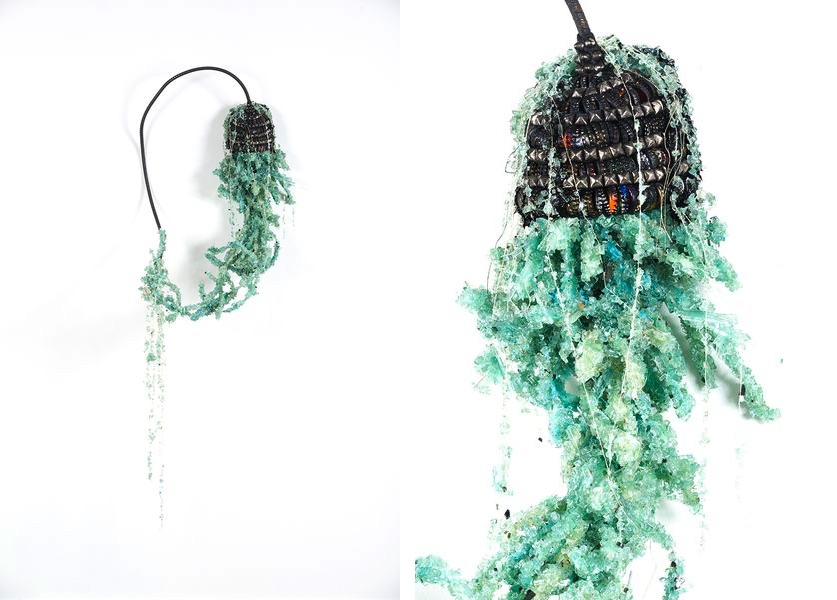 Lucien Shapiro at Hashimoto Contemporary
The exhibition Oculus will be on view at Hashimoto Contemporary in San Francisco from August 3rd until August 24th.
The opening reception will take place on August 3rd, from 6 to 9 pm. The artist will be performing Become One with Ness at Hashimoto's sister gallery Spoke Art throughout the evening.
Featured image: Lucien Shapiro - Plerophoria Portal Object, 2019 (detail). All images courtesy Hashimoto Contemporary.