It could be argued that performance as an artistic expression has come to be an integral part of urban art (to find out more on this topic, read our engaging article The Next Step for Urban Art?). This kind of practice is very much present in the work of Lucien Shapiro. During the summer of 2014, we have had a chance to enjoy his work as part of a group exhibition Corrective Course (read more about this in our article Marcas Contemporary Art). From the end of October, all through December, the artist will be participating in the group show at Yves Laroche. Currently, you have a chance to get your hands on a limited edition release of artwork at 1xrun…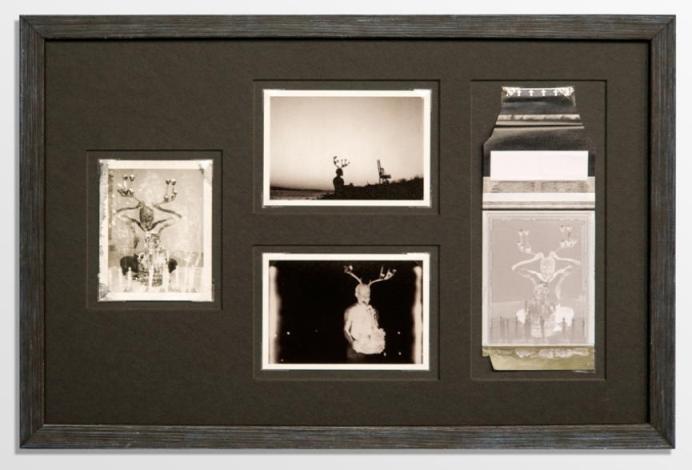 The Art of Lucien Shapiro
This is an artist who creates through the power of textures, raw substances, found objects and the process of manipulation. The creative process of Lucien Shapiro is rooted in the artist's devotion to explore the perceptive relations of identity, addiction and time. When constructing objects such as masks and weaponry, Shapiro wishes to impose the question of the relation between modern waste and the concept of memory of ancient cultural artifacts. Through performative work, shielded by the masks and weapons, the artist is able to detach himself from the reality and, thus, question the notion of identity by opposing that which we hold to be our true self. The artistic practice of Lucien Shapiro addresses the notion of over-consumption and the reality of contemporary societies which neglectfully disposes of everyday items. These objects are used by the artist to create beautiful relics, imposing on the public an aesthetics which compels an individual to re-evaluate the status and meaning of possessions. Thus, by articulating the notions of past and present in his sculptures, the artist creates an inspirational postmodern tale of meaning.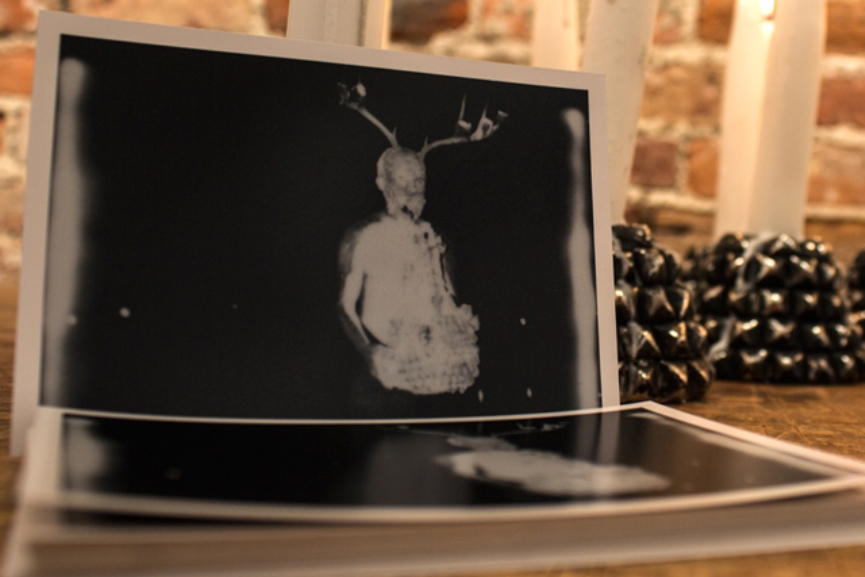 The Light Collector Release
According to the words of the artist, the influence and inspiration he feels from the art world includes the work of such individuals as Ruby Neri, Margaret Kilgallen, Picasso, Cezanne, Van Gogh and Rauschenberg, to name a few. As for the Light Collector ritual – this performance includes two pieces: The Light Collector Mask and The Light Collector Vessel. This performance refers to the carrying of light through darkness, thus helping one through the journey of life. Both of the pieces are still available. Bottle caps, wire, cloth, crystals, glue, rope, wax and deer antlers form the sculptures (originals). The photos ere taken and printed by Justin Lawrence, and the video was filmed and edited by Reymundo Luevano. Through the video and photo releases, the artist wanted to give people a chance to own a limited edition piece, making this the first time he releases a photo as a part of the documentation of a ritual. The Light Collector – Documentation & Relic release is available at 1xrun for a limited period of time. Hurry up!