The 1960s were a significant decade in many ways, but when it comes to visual arts, they are marked by the appearance of curators as agents mediating between the artwork and the public. The generation born in the interwar period was interested in innovative, experimental, and radical approaches to museological and curatorial practices, in order to critically examine society and propose a new image of the world. One of the most important American curators, art critics and writers was Lucy Lippard.
This established figure reformed the practice of curating by introducing bold concepts aimed to establish a communication with a wider audience. She was among the first scholars to analyze, write about and present the conceptual art, and was involved with the early production of feminist art.
During five decades of work, Lippard has extended art history's interpretational tools and has invested huge efforts in connecting the artwork with the reality through her writing, curatorial practices, and public presence. As a matter of fact, Lippard perceives her practice as based on a politically intentional feminist and anti-exclusive aesthetic; she acts both as an organizer of the exhibitions and the writer/compiler of the publication. Naturally, her doings were honored with recognition, awards, and accolades from literary critics and art associations.
Lucy Lippard speaks about her friends and artists Eva Hesse and Sol LeWitt
The Successful Career of Lucy Lippard
Lucy Lippard was born in 1937 in New York City. She started attending Abbot Academy in 1952, and then Smith College where she earned a BA in 1958. Four years later, at the Institute of Fine Arts within New York University, Lippard collected an M.A. degree in art history.
Shortly after the studies, Lippard started working as a librarian at the Museum of Modern Art in New York, where she was hired to reshelve books after a fire and help curators do research for upcoming projects. That experience empowered her much, and she underlines her time at the MoMA as an initial preparation for handling conceptual art. There are two reasons for such a claim: the first one is the fact she worked with Bernard Karpel who introduced her to Dada and Surrealism, while the second is that she met then museum guards Dan Flavin, Robert Ryman, and Sol LeWitt, artists who would come to have an important role in her career.
Lippard also quickly began writing for the journals Art International and Art Forum as an art critic. Since the mid-1960s, she has written over twenty books on different topics such as feminism, art, and politics. Apart from the academic and institutional recognition, Lippard was involved in various movements over the years: the Art Worker's Coalition founded in 1969, initiative Artists Call Against U.S. Intervention in Central America, the iconic New York publishing unit Printed Matter in 1976, and the feminist collective and journal Heresies, founded the same year.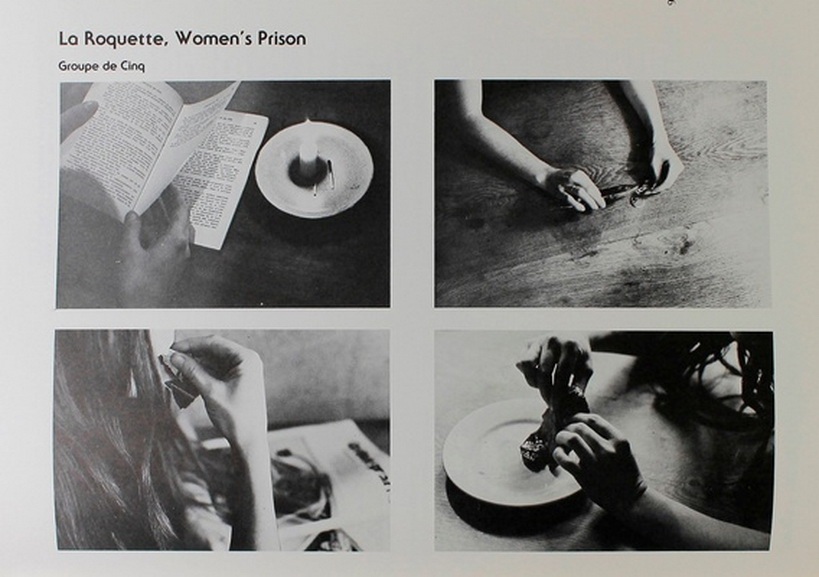 The Dematerialization of The Art Object
In 1972, Lucy Lippard published the iconic book titled Six Years: The dematerialization of the art object from 1966 to 1972. Namely, the documentation of the mentioned period is presented in a collaged form meaning that the critic gathered a fragmented text, art works, documents, interviews, and symposia. These are gathered to analyze various ideas such as minimal, land and process art, and performance appearing in the States, Europe, Asia, and Australia. It was a curatorial project book or a written exhibition and can be perceived as a catalog which follows the development of conceptual art in the late sixties and early seventies.
The Six Years project was extended in physical form through a number of different exhibitions Lippard curated during the years, and in 2012 the exhibition Six Years: Lucy R. Lippard and the Emergence of Conceptual Art took place at the Brooklyn Museum. This book is still highly regarded, since it set a foundation for contemporary art discourse; it is extremely useful for a proper understanding of conceptual art due to the masterfully done archival and curatorial approach Lippard underwent.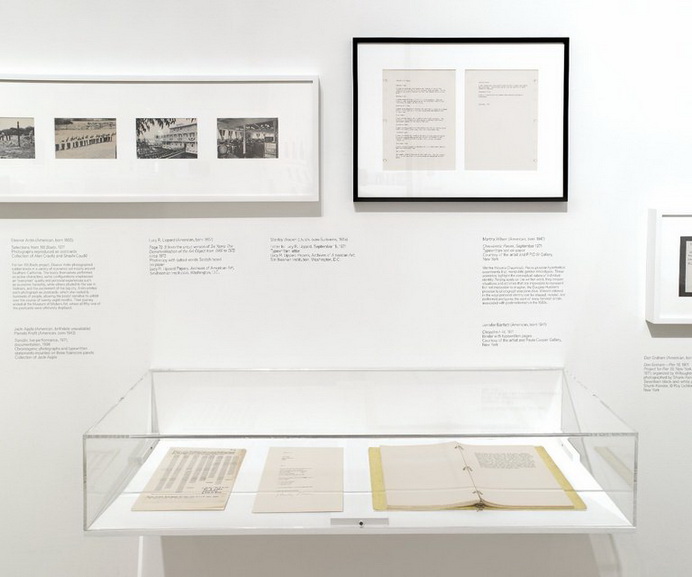 The Cultural Contribution of Lucy Lippard
The group exhibition titled Eccentric Abstraction organized at the Fischbach Gallery in New York was the first one Lippard curated in 1966. It gathered names such as Eva Hesse, Bruce Nauman, Louis Bourgeois, and others and was focused on process and materials sculptural interventions. The following project she curated is called Number shows and was developed in between 1969 and 1974. It was launched in 1969 with an exhibition titled Number 7 at the Paula Cooper Gallery in New York which featured thirty-nine artists who were producing mostly politically charged conceptual and post-minimalist process-based art.
Interestingly so, each edition was released in a different city and it was named after the exact number of city's population. Those exhibitions were important since Lippard used an unconventional method called Suitcase Shows, since the works were easy to transport and install from country to country.
The third project which is crucial for better understanding of Lippard's work is Mixed Blessings. It was also an exhibition concept transferred in a book format fully focused on a critical articulation of the American society.
Through the years, Lucy Lippard unmistakably examined the boundaries of both traditional and new media, as well as herself by constantly moving forward from the predetermined positions of a curator to critic and vice versa. As a matter of fact, her work should be perceived as a socially responsible practice based on the articulation of art, politics, and culture.
The core of her methodology was the feminist discourse, through which she criticized the power structures in the art world and a dominance of patriarchy. Furthermore, Lippard did not only insisted on gender equality, yet she used the feminist tools to speak about the importance of all people (artists) being labeled as the Others (black and Latino community, LGTBQ community, etc.).
The final conclusion is that her five decades-long career is a precise and thorough intersection of art and politics and the best proof for that can be found in a number of collectives and initiatives she was either a founding or a usual member, as well as performances, comics, guerrilla theater, and independent publications. The engagement of Lucy Lippard goes beyond the constraints of the art history profession so it can be easily described with the syntagm ethical activism. Lippard's role as the mediator and social facilitator is more than useful still and can only be a role model for the upcoming generation of cultural workers.
Editors' Tip: The Pink Glass Swan: Selected Essays on Feminist Art

In the 1970s, Lucy R. Lippard, author of the highly original and popular Mixed Blessings, merged her art-world concerns with those of the then-fledgling women's movement. In a career that spans sixteen books and scores of articles, catalogs, and essays on art, political activism, feminism, and multiculturalism, her engaging and provocative writings have heralded a new way of thinking about art and its role in the feminist movement. This new collection of previously published essays covers more than two decades of Lippard's thinking on the ever-evolving definitions of feminist art, the convergence of high and low art, political and activist art, and the contributions of feminist theory to the politics of identity that infuses the production and exhibition of much of today's fine and popular art.
Editors' Tip: Undermining: A Wild Ride Through Land Use, Politics, and Art in the Changing West

Award-winning author, curator, and activist Lucy R. Lippard is one of America's most influential writers on contemporary art, a pioneer in the fields of cultural geography, conceptualism, and feminist art. Hailed for "the breadth of her reading and the comprehensiveness with which she considers the things that define place" (The New York Times), Lippard now turns her keen eye to the politics of land use and art in an evolving New West.
Featured image: Lucy Lippard gives lecture at the Queens Museum. Image courtesy of a-n The Artists Information Company