Urban art is more frequently conceived and executed by male artists, whose ideas revolve around numerous social and political issues encountered in underprivileged city lifestyle. They are activists, agitators, protesters, opposition of the system, delivering strong and unapologetic images, propagating freedom and equality. It's a relatively uniform world, where a different perspective does not only stand out, it comes as a breath of fresh air in the smoggy urban jungle.
The bearer of different light in such environment is Lucy McLauchlan, whose singular delicate outlook on public art delivers a wonderful alternative. Her work is contemplative and evocative enough to inspire daydreaming, elevating the viewer from the gray concrete into the realms of nature. It provides an instant escape from the mean streets, inducing positivity and hope in the observer.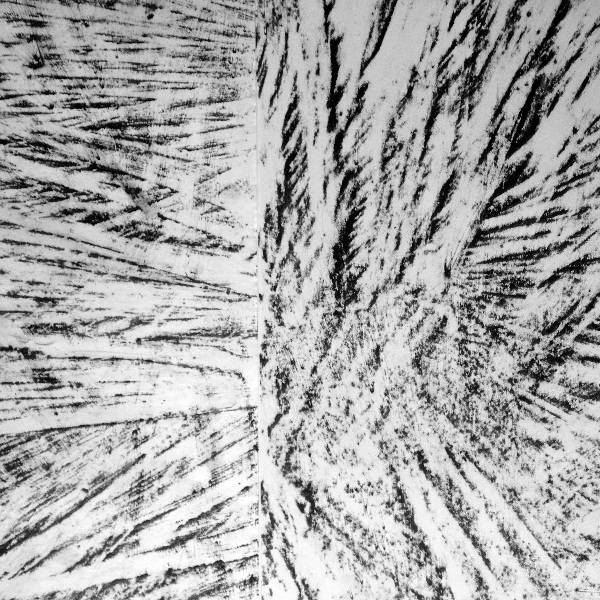 Lucy McLauchlan
Being a multi-disciplinary artist, Lucy McLauchlan fuses ancient and modern artistic processes into a unique creative practice, giving out a particularly modern graphic visuals, while expressing herself through installation, design, abstract painting and street art. Her canvas of choice includes cans, ex police riot shields, doorways, wrecked cars, plastic containers of sorts, driftwood and walls. Her style is greatly monochromatic and associative, experimental, yet timeless, executed with permanent, traditional materials. Her designs cover surf boards, while her murals extend throughout the world, from Gambia, over Detroit and Mallorca, to her own Birmingham, where she painted in the book rotunda of the biggest public library in Europe.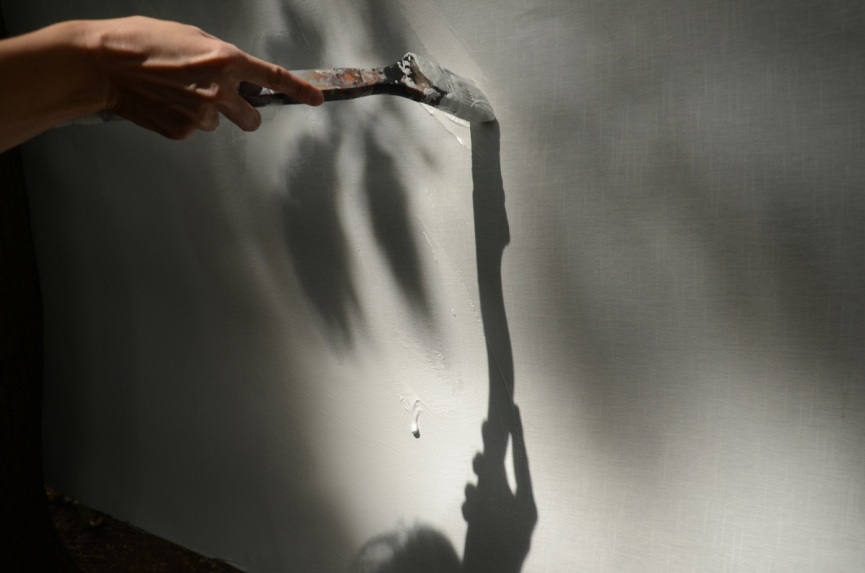 Mark Making through Shadow and Light
McLauchlan's new body of work will be exhibited at Lazarides Rathbone next month, under the title Marking Shadows. Made where the urban and natural merge, these works will portray glimpses of the artist's intuitive creative process, where her practice is extended and reinforced by evolution of her organic imagery. Lucy McLauchlan lets the nature guide her on her explorative painterly journey, indirectly marking crucial environmental points along the way, creating works that are both moving and sharp, subtly intriguing and entirely relevant to her conceptual and stylistic practice.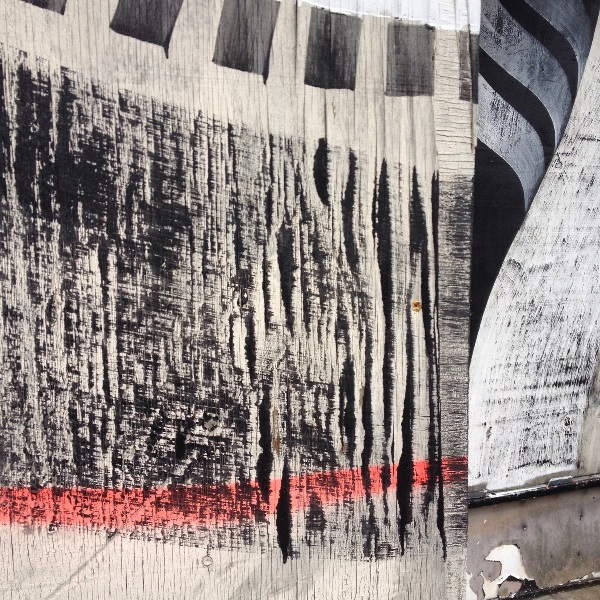 An Experimental Step into Nature
Described as architectural McLauchlan's new series does follow her know aesthetics, especially in texture, but it makes a step forward into the abstract sphere of making marks. The works are not produced in a conventional studio, but the artist transferred her materials into parks and woods around Birmingham, her hometown, welcoming the abundance of natural elements to permeate her canvas. Working in the familiar places, she emphasizes her intimate relationship with them, and the innate connection brought by her personal history in the city and its surroundings. The paintings emerge as she traces shadows, contours and textural quality of the surrounding landscape, and shape into large, experimental and coherent compositions.
Marking Shadows by Lucy McLauchlan is coming to Lazarides Rathbone on September 19, running through October 18, 2014. The special exhibition reception is scheduled for October 13, 2014,
Allowing the landscape to overwhelm her painting, Lucy McLauchlan is looking to discover the transience of human interventions made in places of nature, where she contrasts the continuous human impact and the invincible natural power throughout the body of work. Ordinary becomes glorious by McLauchlan's hand, as she marks the light and the shadows of the less noticed, but equally important, urban life.