French artist Ludo, whom we all know and admire for his unique hybrid creatures splashed with fluorescent green hues is currently in New York where his solo exhibition is to open at Castor Gallery. As the followers of our Street update section know, a couple of months ago Ludo was in New York as one of the participants of the LoMan festival and during his visit he created some new street art pieces, one of them for the Castor Gallery. However, this is the first time Ludo will present his works in a solo show at the same venue, exploring the notion of duality as one of the artist's everlasting inspirations.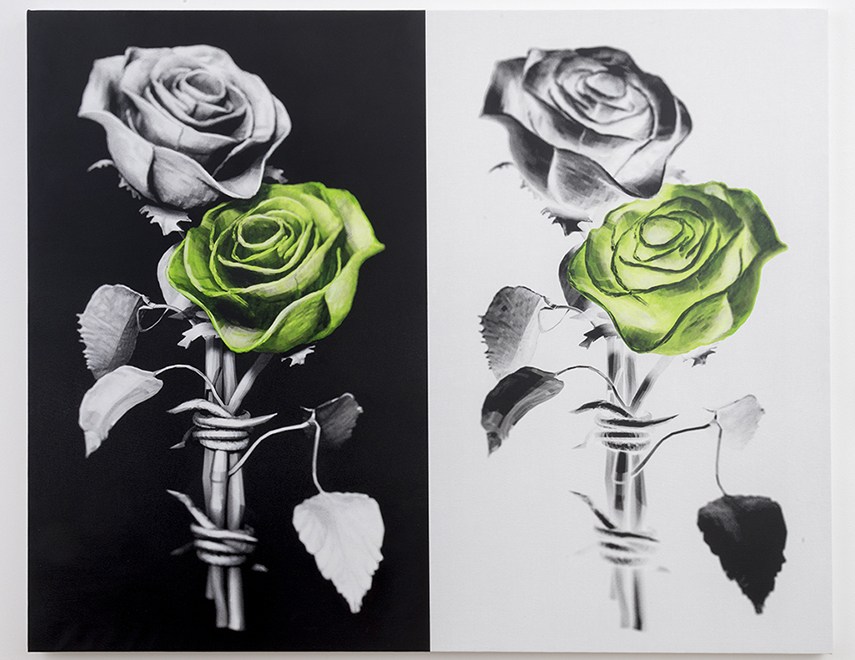 Ludo's Art: Dialogues between Humans and Environment
What is there to say about Ludo that you do not know already? The Paris-based artist has gained international recognition and praise with his captivating pieces, done solely in black, white and shades of gray, underlining the details with signature Ludo green color. Although he is not an environmental activist in a true sense, his grotesque biomorphic creatures bring a powerful message about the devastating results of technological progress, challenging the modernist ideology and opening conversations on various socio-political topics and pressing issues of our age. Ludo is perhaps best known for his public pieces, but in the last couple of years he also started experimenting with other mediums like sculpture and installation. His three-dimensional pieces are mostly made of the recycled materials, showing once more the level of environmental consciousness in the artist's work.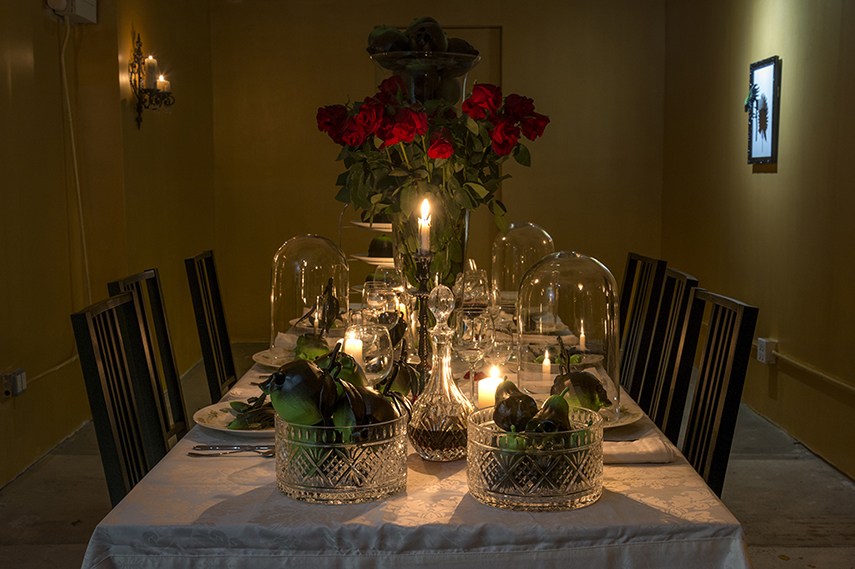 Exploration of Duality in New York
For the Duality exhibition, Ludo took a somewhat different approach, drawing his inspiration from the still life paintings characteristic for the Renaissance period. The duality of natural and artificial is extended to include the dichotomies between the past and contemporaneity. The traditional still life compositions are reinvented by Ludo to speak about the state of environment in our time and open a dialogue about the consequences of human interference. The unsettling hybrids of what were once the gifts of nature dominate Ludo's imagination in his latest body of work. Staying close to the classical aesthetic canon of Renaissance in his compositions, Ludo diverges from the traditional still life imagery, altering his represented objects to look more mechanic, reminiscent of nature but closer to the man-made counterparts. These weaponized fruits and vegetables tackle the Nature's Revenge maxim of Ludo's work, exploring the questions of violence and imagining how nature aggressively responds to human interventions on the natural habitat.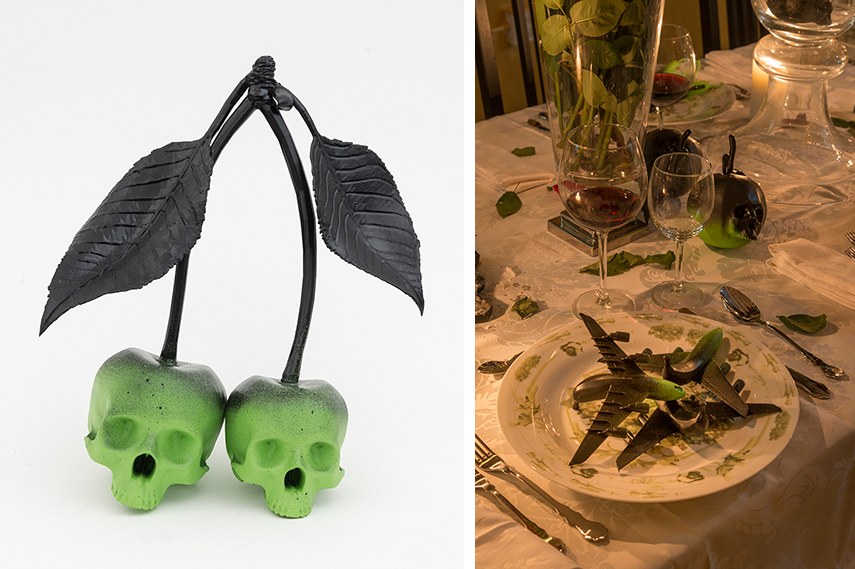 Ludo at Castor Gallery
The Duality exhibition will feature new works of varying sizes as well as the artist's in-situ installation inspired by the dinner setting of the early 19th century Paris. Solo show by Ludo at Castor Gallery in New York will be on view from October 30th until November 14th, 2015. The opening reception with the artist in attendance is scheduled for October 30th from 7 pm to 9 pm.
If you like Ludo and want to see what he is about to do next, or you're just interested in art, in general, sign up for My Widewalls for free!
Featured images:
Ludo - Dualities at Castor Gallery
All images courtesy of Ludo