Whenever there is a specific shade of green on the streets, you know it's the work of Ludo. If you've been following our recent weekly street updates, you knew that the French street artist visited London, where he also left a piece of his art. Ludo is currently in China, where he painted a rooftop in the city of Nanping, and in Shanghai, he will have an exhibition, coming to Magda Danysz Gallery.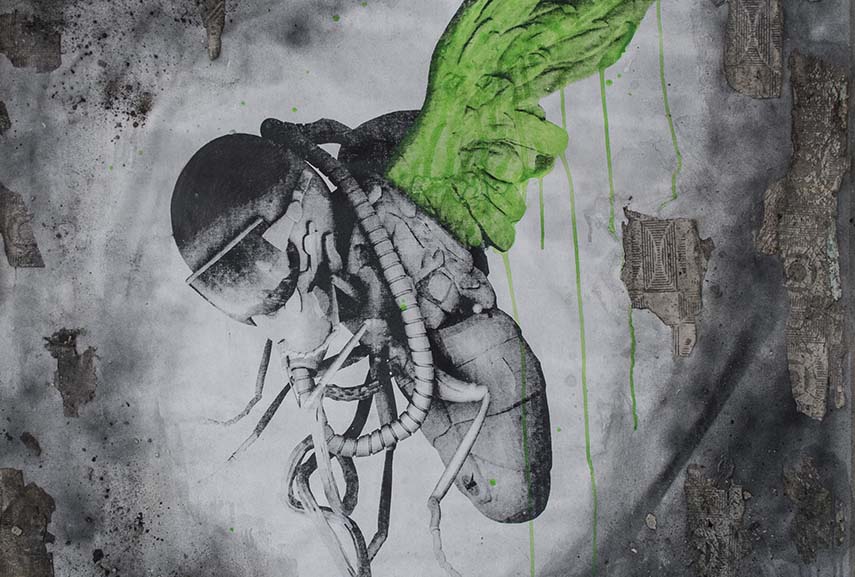 Ludo in Shanghai: The Adventure
Looking to create his project titled Fly me to the moon, Ludo visited Shanghai for the first time. There, he stayed from November 2014 to March 2015, and the result of this visit was a series of canvases around a specific pattern, together with some sculptures and a video depicting his Shanghai experience. These works will now be on view at Magda Danysz Gallery, his first solo exhibition at the gallery, after the group show organized in autumn 2014.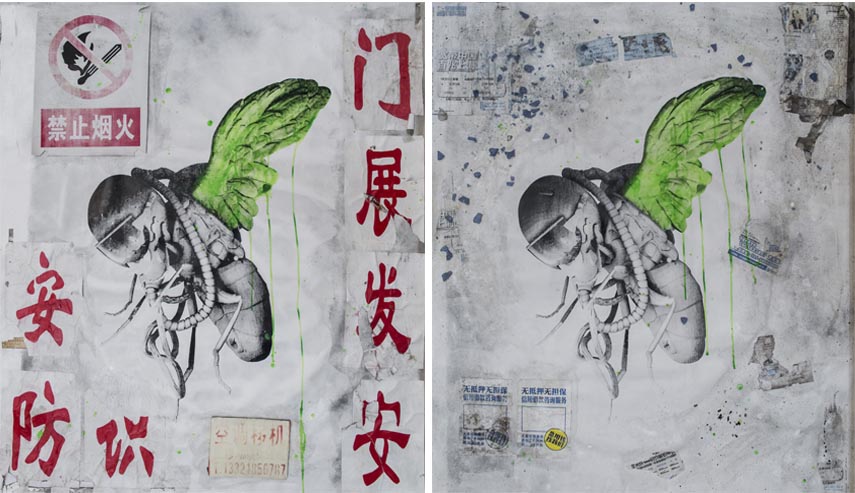 Ludo at Magda Danysz Gallery
Known for his robotic vegetables painted in trademark fluorescent tint of green, Ludo stays true to his unique style, which he also brought to China. Fascinated by Shanghai's energy, different from anything he'd ever experienced before, the artist developed a character in form of a bee wearing a gas mask and appearing in all the paintings. Through these works, Ludo tends to capture the city's frenetic movement, so he incorporated elements of dust and other fragments from the streets into his art. His half-technological half-natural bee graces two giant canvases, and during this period, Ludo also created eight sculptural works that also follow his particular aesthetic visions.
Ludo is perhaps most famous for his environmental and natural awareness. His art, mostly painted using black, white and green, often reflects upon the ambient and draws attention towards the issues of natural life and the great influence of technology and its dominance over our everyday experiences. His most important project to date was the Ex-Situ exhibition held at the Georges Pompidou Modern Art Museum in Paris in 2013, for which he did an outdoor art piece.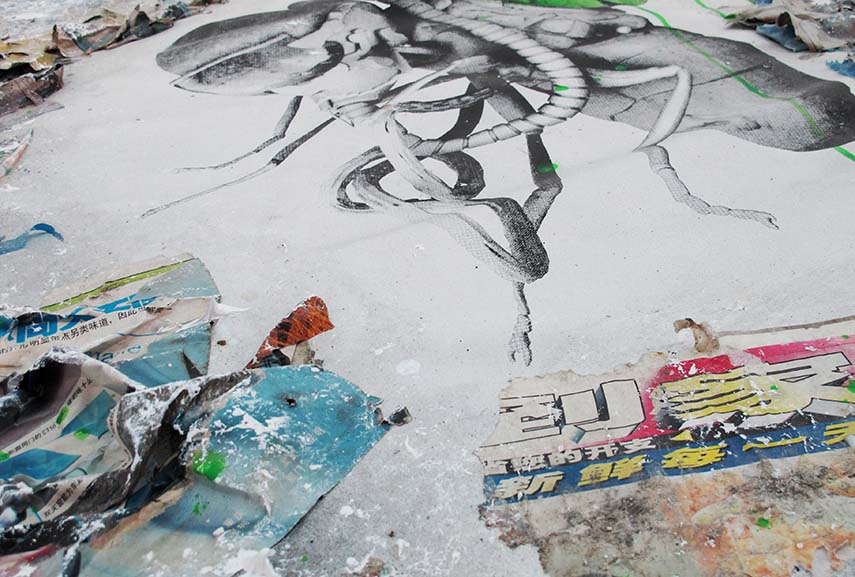 Ludo's Latest Endeavors
When he is not painting the streets, Ludo gets involved in fashion. His collaboration with Japanese contemporary label MINOTAUR resulted in a special collection designed by the artist, which includes a T-shirt, a button-up shirt, a jacket and a bucket hat. These pieces of clothing feature Ludo's prints and graphics created exclusively for this occasion, and will be included in the brand's 2015 Spring/Summer Capsule Collection.
And straight from Hong Kong, Ludo sent us some very fresh pieces made ahead of Art Basel Hong Kong, currently underway. Check them out below!
Ludo's solo exhibition, titled Fly me to the moon, will be on display at Magda Danysz Gallery in Shanghai, China, from March 21st until May 16th, 2015.
For more updates on Ludo - and street art in general - sign up for My Widewalls!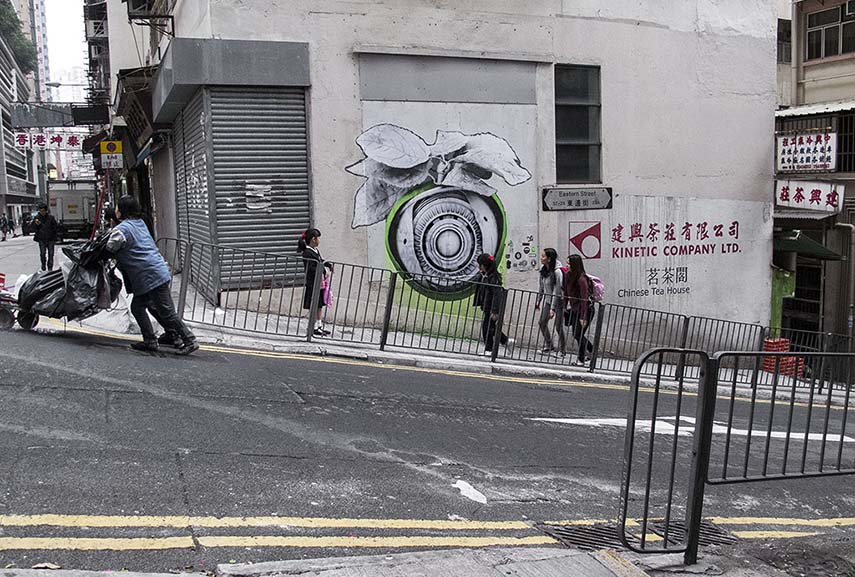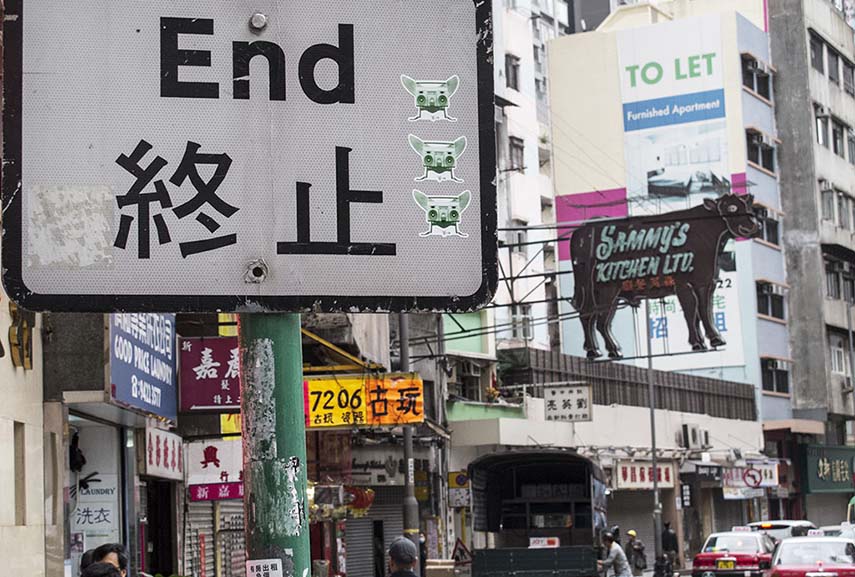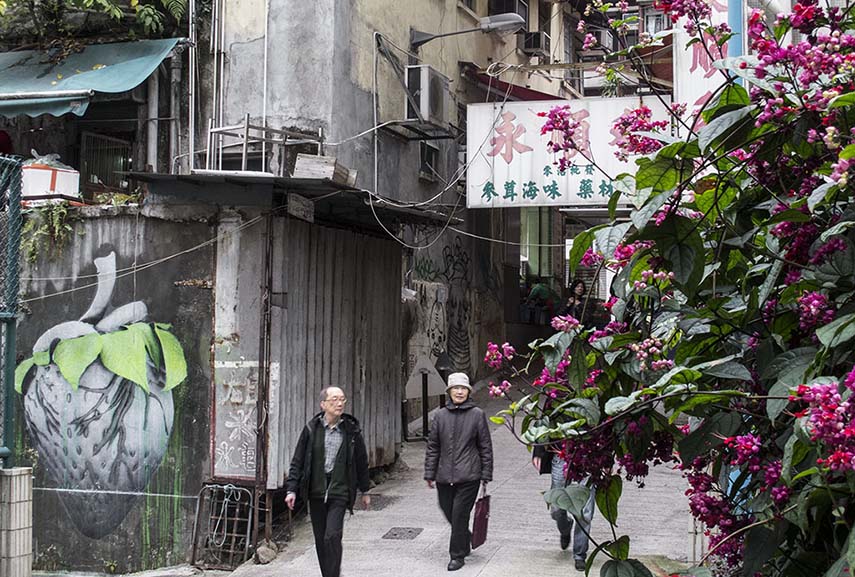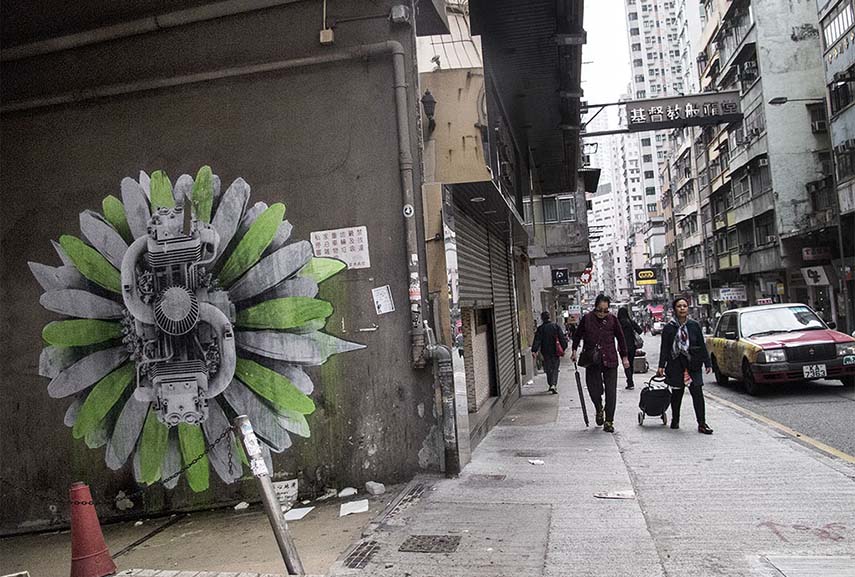 All images courtesy of Ludo and Magda Danysz Gallery.