Our tendency to organize every segment of our lives is becoming more and more important, but this seems to be a futile struggle. We are battling the nature's laws and the laws of physics when we form our own order of things. The universe is in its core a chaotic and highly dynamic entity, which is expanding with every second passed. Chaos has been present before we even became conscious creatures, and it has slowly come into our minds as our intellectual capacity grew over time. Today, universe is the focus of many scientific studies, philosophical teachings, but also a great inspiration for many of the artists actively forming the parallel reality in our own urban habitats. One of the authors who exploited the subject to its outer limits is Ludo. After the successful exhibition entitled the Chaos Theory at the Lazarides Rathbone, Ludo took his illustrative parable to a place where street art is still at its beginnings, to the capital of Thailand, Bangkok.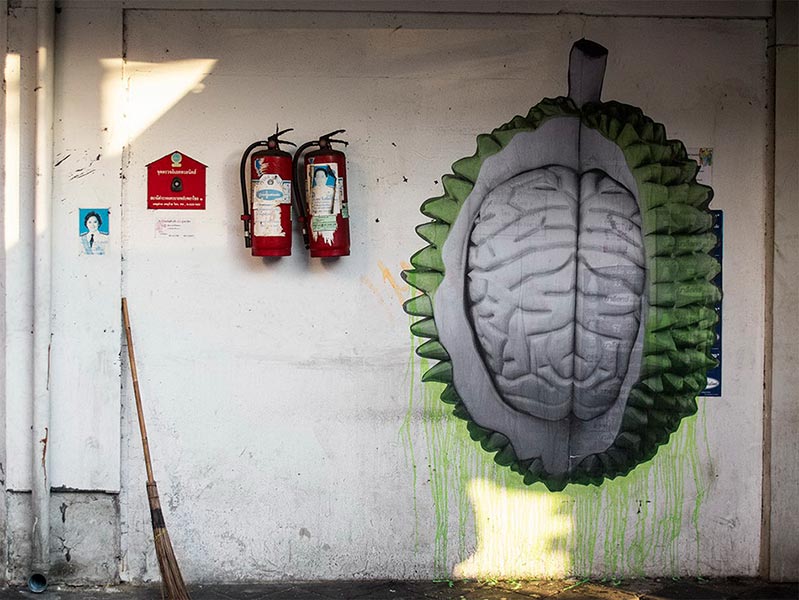 A Virgin Land
Virgin Land is definitely not a term easily connected to this tropical country, but the notion refers to the fact that Thailand is still unsaturated with street art, graffiti and any other urban art derivative. For Ludo, it is a land where this modern form of expression is as fresh as it can be, giving the city a touch of a recognizable urban art aesthetics. While working on his art pieces in Bangkok, Ludo experienced new form of interaction. This interaction is reflected in the notion that people in Bangkok, the locals, don't get the idea of beautifying the city without the intention to sell anything. To them, it came as a genuinely surprising fact, that the only reason for creating art is - art itself.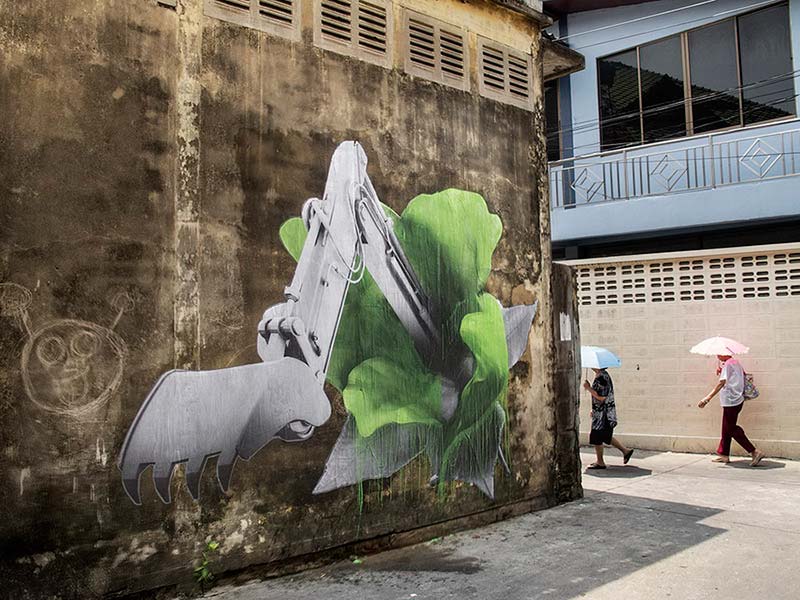 The Chaos of Bangkok
As we watched in so many movies, this Asian capital is full of sensatory stimulants and it is filled with a truly extraordinary culture. Imagine what it can do to the creative mind like Ludo's. It conveys its own version of chaos with the unlimited mixture of noises, smells, colors and urban imagery. These new surroundings proved to be fruitful soil for Ludo's creations. The city made him reconsider his preconceived ideas and take a slightly different approach. Chaotic environment breeds order, but also the order motivated the disorganization.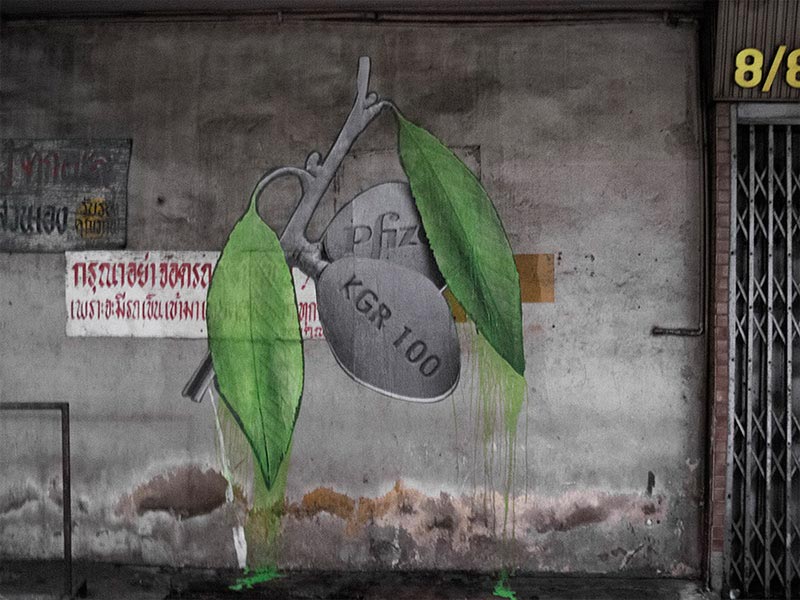 The Chaos Movie
As a result of the trip he made to Thailand, a short movie was made to memorize the journey. It was filmed in May 2014, and featured as a part of the mentioned Lazardies exhibition held in November. The idea was, and still is, to push the global Chaos Theory concept and the butterfly concept even further.
Stand with us in 2015 as we ride on the tide of art in the chaotic sea of creation and sign up for My Widewalls today!
The Chaos Theory from ludo on Vimeo.