French artist Ludo is ending up a successful year with a signature print release dropping tomorrow via PrintThemAll.com. Titled 344, this fine art edition is showing an image he created and past during his travels in the Caribbean, as an introduction for his solo show Chaos Theory @ Lazarides in London that closed about a month ago. Showing a large butterfly with a weapon instead of the body, the French artist is staying true to his series of works that refer to human affect on nature and wildlife.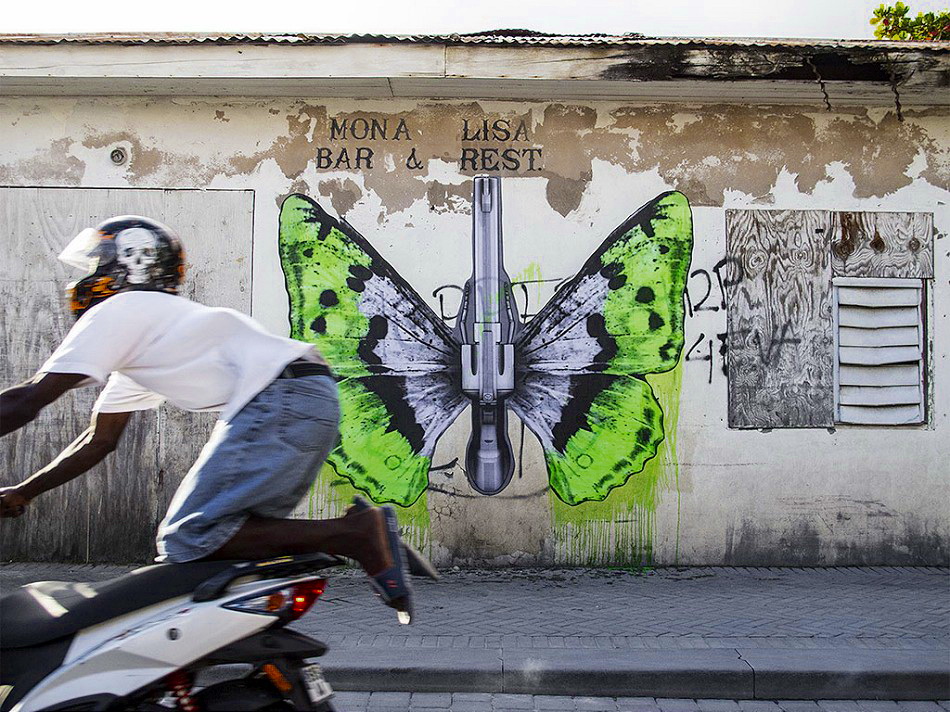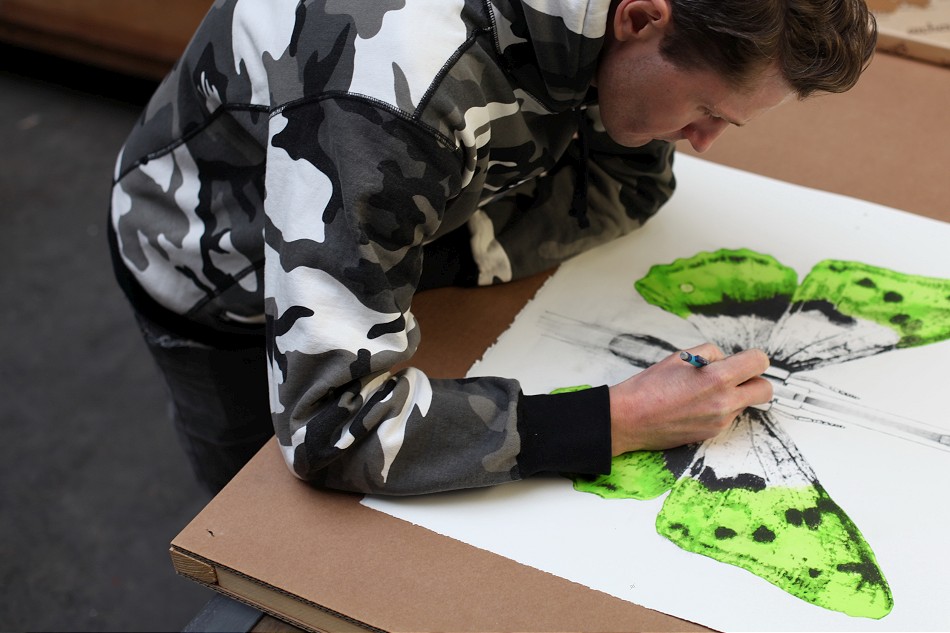 Butterfly Effect
Coinciding with the theme of the show that included street works around Southeast Asia, Japan, Caribbean and through Europe, this particular image is a comment on the importance of the butterfly effect. With the state of the world being chaotic and tensed on many levels, this theory has never been more applicable. Representing the sensitive dependence on conditions within chaos theory, butterfly effect states that small change at one place in a complex system can have large effects elsewhere. In Ludo's case, the aggression and mass arming of the world, results with nature mutilating into something terrifying.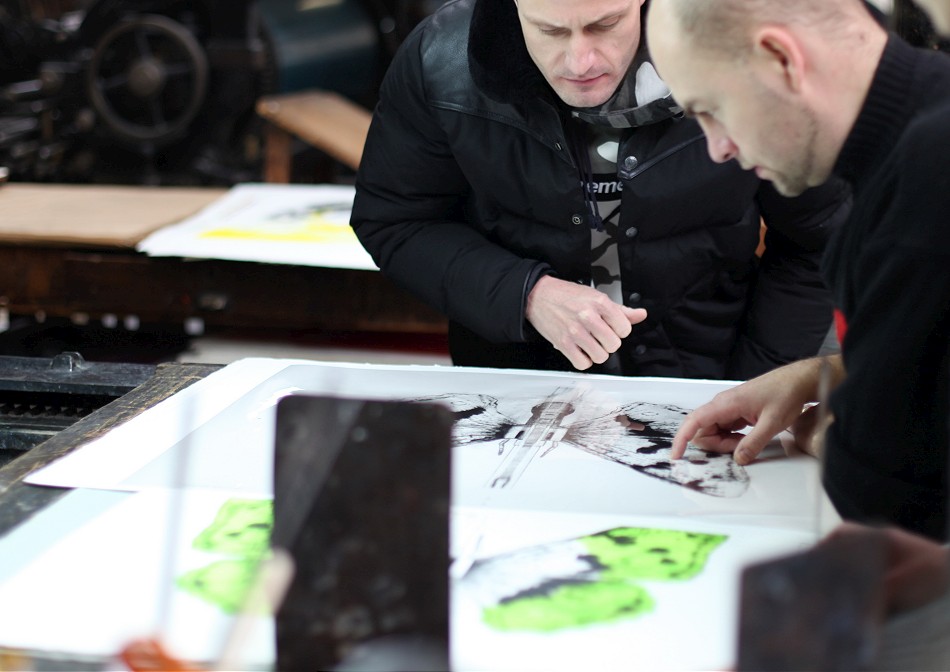 Idem Studio
The edition that was produced in the oldest Parisian printing studio, legendary Idem Studio, is based on a fully hand drawn image. Pencil strokes and minor flaws visible in the finished print, are only adding to the general feel of vulnerability of this striking image. No Ludo work would be complete without the use of a bright green accents, so in cooperation with studio technicians, he mixed a custom neon green that pops from the paper, giving the image almost glowing effect.
The print will be available on Thursday, 11th of December via the PrintThemAll.com website, in a low edition of 99 copies, each signed and numbered by the artist, printed on high quality cotton paper with hand decked edges.
Never miss another print release by your favorite artist - Sign up to My Widewalls.