During 2014, you might have encountered Luke Chueh's art pieces at Cat Art Show Los Angeles, and you will also have a chance to see it as part of Yves Laroche's group exhibition "Égrégore" this fall and winter (read more in our article Collective Consciousness). In the meantime, we have a chance to admire the artist's work as part of a solo exhibition at CHG Circa. In order to paint you a picture of what you might expect, let us paraphrase the artists words – it is an illustrative exploration of visual and narrative contrasts, where his "cute/innocent" characters are faced with the context of illness, misery, addiction and loss… Quite interesting for a Pop Art inspired artist, isn't it?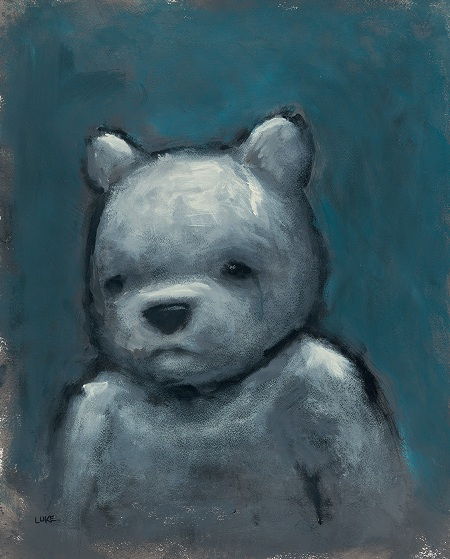 This is Luke Chueh
Philadelphia-born and Fresno-raised, artist Luke Chueh worked as a designer and illustrator before his grand entrance to the stage of painting. He had studied graphic design at California Polytechnic State University. Working at Ernie Ball Company, the artist created several award winning designs. Ha has also been working on "E.X.P.", a zine dedicated to "Intelligent Dance Music" genre, as a creator, producer, writer, designer, editor and publisher. Interestingly, moving to Los Angeles a decade ago in search for further employment rendered a situation which would change the creative practice of Luke Chueh. Lacking employment opportunities, the artist resorted to painting, an activity once only a hobby. Soon enough, Chueh began working his way up the ranks of the Los Angeles art scene. By the power of simple animal characters and minimal color schemes, Luke Chueh forms an intriguing aesthetical atmosphere which resides between comedy and tragedy.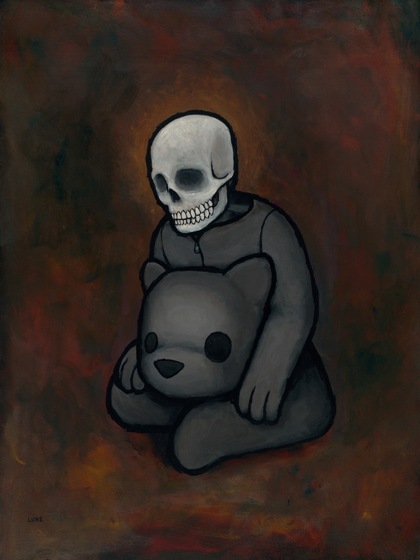 CHG Circa
CHG Circa was established in 2012 by gallerists Jan Corey Helford and Bruce Helford. The launch of successful Corey Helford Gallery in the Culver City Arts District in 2006 prompted the opening of CHG Circa as a platform for figurative and pop surreal artists worldwide. The gallery is devoted to both international collaboration as well as presentation of finest emerging artists from America. The artist which exhibit at the gallery "are creating timeless art," assert the Helfords. CHG Circa presents new exhibition every four or five weeks.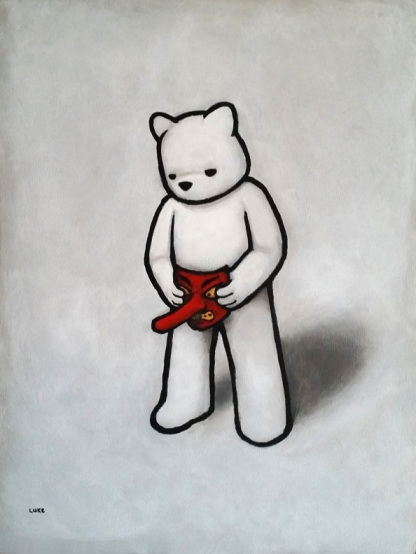 Self-ish
Although it might seem, on first glance, that characters of Luke Chueh's artwork have sprung from the arena of popular culture, on further examination it becomes clear that this pop-surrealist painter, in fact, explores the concepts of comforting memories of childhood and the existential situation of postmodern connotations. His cuddly animals are "dropped" in contexts which convey the auras of murder, mutilation, sex, and so on. Thus, the artwork of Luke Chueh represents a certain warning that all is not what it seems to be… The exhibition titled Self-ish, featuring 20 new pieces by the artist, is on show at CHG Circa from October 11th to November 1st 2014.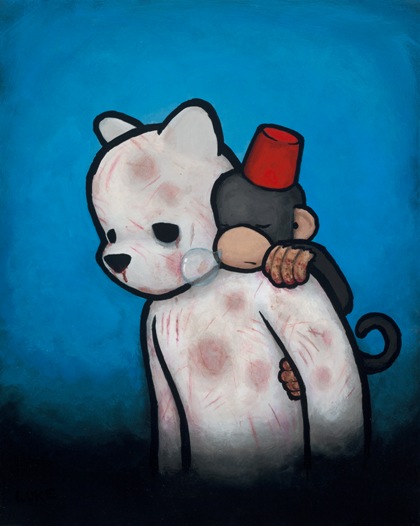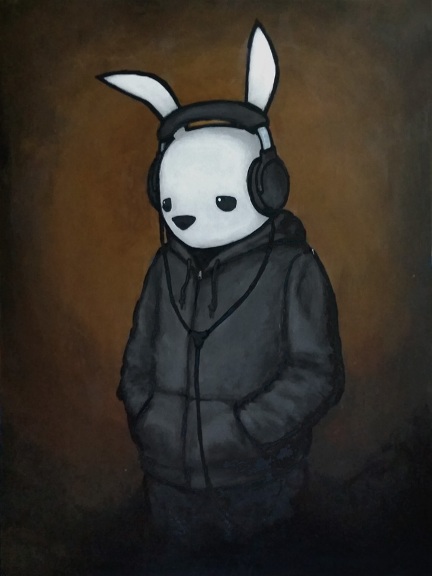 All images courtesy of coreyhelfordgallery.com