Throughout art history, many artists have used botanical imagery as rich visual symbolism, reflecting everything from sexual urges, decay and chastity to promiscuity, passion, sorrow, grief and love. Drawing from a dazzling array of plant species, artists have been managing to imbue the delicately stemmed floral with great emotional heft.
Hashimoto Contemporary is starting the new year with a group show featuring artists who have drawn inspiration from the flowering species. Titled Lush, the exhibition brings together works by thirty-three artists - Destiny Belgrave, Thomas Campbell, Marleigh Culver, Andy DeCola, Genevieve Dionne, Gregory Euclide, Lizzie Gill, Rachel Gregor, Hell'O Collective, Hola Lou, Seonna Hong, Jeremiah Jenkins, Louise Jones, Natalia Juncadella, Gabe Langholtz, Karen Lederer, Madi, MC Marquis, Jet Martinez, Lara Meintjes, Josie Morway, Bianca Nemelc, Hallie Packard, Melanie Parke, Daisy Patton, Lucien Shapiro, Katherine Sherwood, Denise Stewart-Sanabria, Tiffanie Turner, Aldrin Valdez, Anna Valdez, Marcello Velho and Hillary Waters Fayle.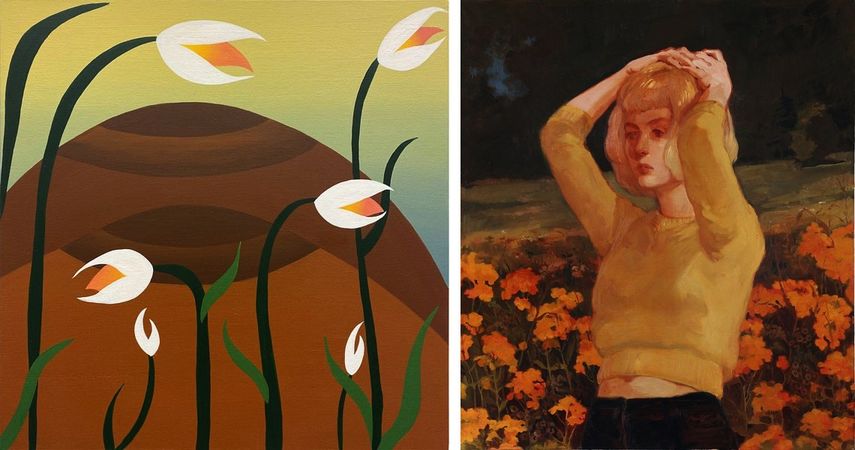 Flowers in Art
People have long imbued flowers with personal, cultural, and religious significance. With over 400,000 known plant species, flowers have been one of the most prominent muses of all times. While capturing the many colors and shapes of nature, artists have been using them to convey a universal symbol of beauty as well as a spectrum of human emotion.
Depending on the context, a single flower can represent a range of symbols, from reproduction or decay, purity or promiscuity, love or hardship, or be nothing more than a beautiful colorful object.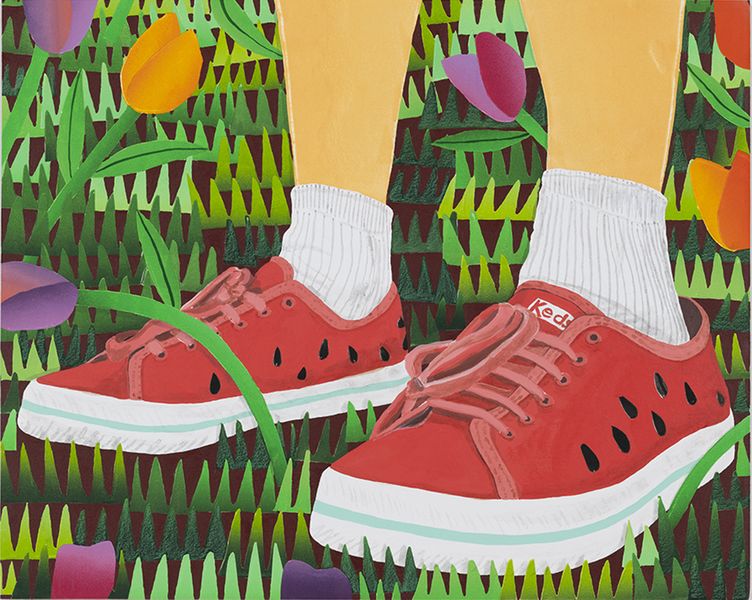 Lush
Curated by Jennifer Rizzo, the exhibition spotlights a diverse group of contemporary artists, exploring a modern approach to a classic subject.
While Karen Lederer captures soothing moments within quietly painted scenes, Jeremiah Jenkins presents lead flowers emerging from bullet casings. While Anna Valdez is known for her maximalist still lifes, Gregory Euclide creates landscape art that shows how transformational the natural force is. On the other hand, Jet Martinez reinterprets the Mexican folk art of Amate paintings, which depict birds and other animals within bright botanical scenery, while Hillary Waters Fayle meticulously stitches brightly hued florals into found camellia leaves and other foliage.
In addition, the the gallery has teamed up with garden design company Primrose Designs NYC, lead by Kris & Elena Nuzzi, who created the botanical installation within the gallery space.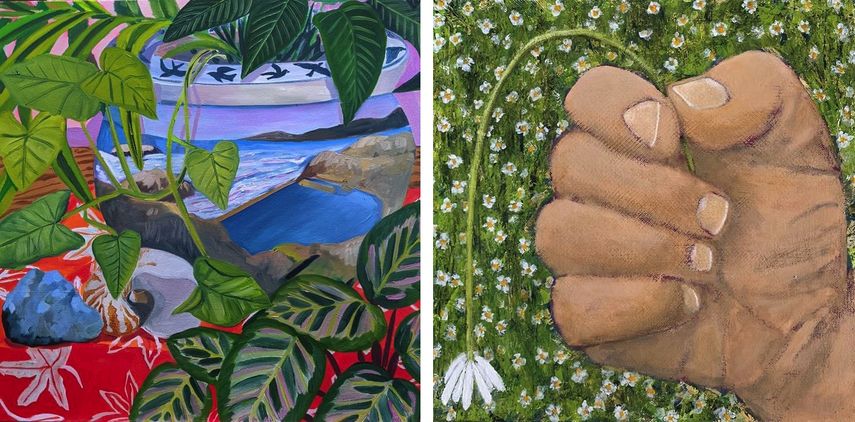 The Group Show at Hashimoto Contemporary
The exhibition Lush will be on view at Hashimoto Contemporary in New York City from January 16th until February 6th, 2020. The gallery will be open by appointment only and you can schedule the viewing here.
Featured image: Anna Valdez - Sutro Baths Vessel (detail), 2021. All images courtesy of Hashimoto Contemporary.