You either love it or you hate it, is a sentence that often goes with Lushsux art. This provocative artist from Australia is a star of the new exhibition organized by the Backwoods Gallery in Melbourne. Unlike the regular shows hosted by the gallery, this time the visitors do not know the location, or the exact content of the show, besides that it is by Lushsux. They will be blindfolded and escorted to a secret location where they will have 30 minutes to view the artwork, before being returned to the rendezvous location. The title of the exhibition is Bring Cash, and this show concludes the 2016 for the artist - it is his final punchline for a year filled with controversies, council disputes, censorship and dank memes.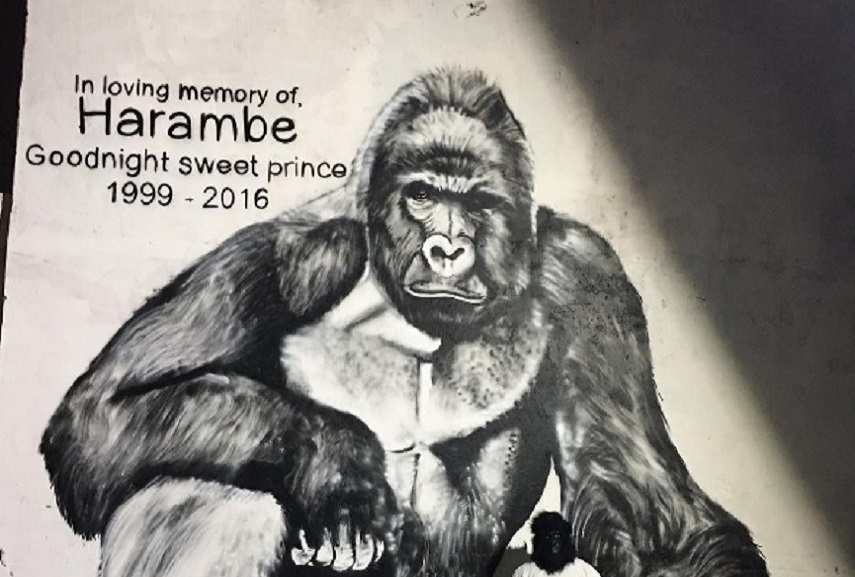 Lushsux Art Filled with Controversies
Lushsux is the founding artist of the Memeist art movement and his work is a visual commentary on different political issues, and events from popular culture. His recent focus was on the divisive political environment of the US election, freedom of speech, media bias, and recent events that shocked the celebrity world. His graffiti of Hilary Clinton in provocative monokini in Melbourne was the alleged reason behind the shutting down of his Instagram account. His other works from 2016 also included imagery of the two US presidential candidates, such as in When You are Both Pieces of Shit and It Works, where Clinton and Donald Trump are represented kissing. Taking his inspiration from current affairs that attract media attention, Lushsux recently created a large mural in memory of Harambe, a gorilla who was shot in the Cincinnati zoo after a child fell inside his enclosure, but also of celebrities such as Taylor Swift, commemorating her 'death' on social media.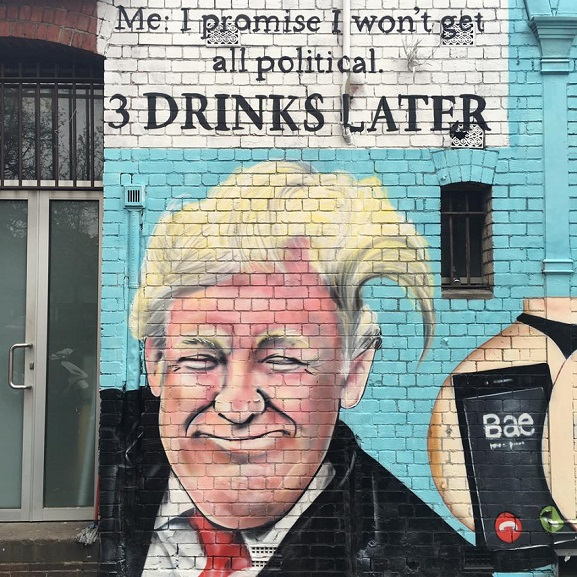 World's First Meme Artist from Melbourne
As Lushsux explained in one of his recent interviews, for him the street art is dead, and he is the world's first meme artist. Coming from Melbourne, his work is often addressed at and critical of prominent public female figures, which led him to state once that he is: "…a wizard tier virgin, black pilled, men's rights activist, and a leading figure of the patriarchy." Regardless of his provocative statements, Lushsux became in recent years one of the noticeable voices on street scene, which raised the profile of his works, and made him famous not just in his native Australia, but internationally as well. He was also one of the artists invited by Banksy to participate in Dismaland Bemusement Park exhibition in 2015 in England. Irrespective of how you feel about his work, one thing remains a constant – his artwork provokes strong emotions, being either that of approval or revulsion.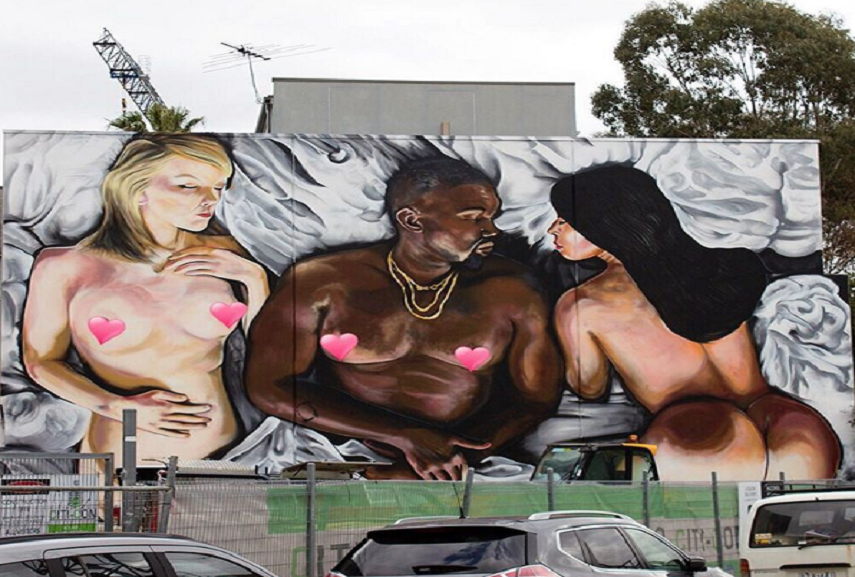 Bring Cash by Lushsux
The Lushsux's exhibition Bring Cash will last for only one weekend, starting on 25 November 2016. The visitors are required to purchase a ticket and to book time slots in advance. In addition, visitors would need to sign a consent form that gives the Backwoods Gallery permission to confiscate all recording devices, to blindfold, restrain and transport visitors to and from the exhibition. This exciting event will run until 28 November 2016.
Come prepared for a confronting experience, designed by Australia's most provocative artist and don't forget to bring cash!
Featured image: Lushsux - When you're both pieces of shit and it works, 2016. All images courtesy of Backwoods Gallery.