Discussing ambiguity in Contemporary art is not new topic occupying minds of art critics, theoreticians and artists.  One of the features of Contemporary art is its ambiguous nature and its openness to interpretation. Ambiguity is the name of a group exhibition by four international artists: LX.One, Remi Rough, Poesia and Augustine Kofie at Zimmerling & Jungfleisch Gallery in Saarbrücken. The title of the show describes all of their works collectively, open for the interpretation separately and as a whole. Even though the artworks can be described as Abstract art, influences of Futurism, Op-art and Suprematism is readily visible.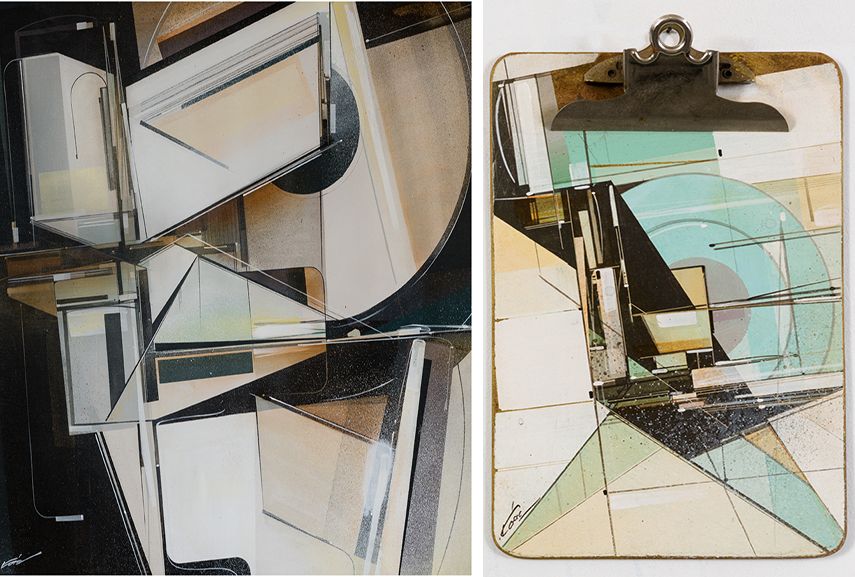 American Approach of Augustine Kofie And Poesia To Ambiguity
Kofie and Poesia both come from California and have been involved in graffiti art for the last 25 years. Augustine Kofie is inspired by modern architecture, jazz music and graffiti lettering, referring through his work to Futurism, Constructivism and Pop Art. Using ephemera as a template to create unusual collages on an unusual media such as clipboard, Kofie incorporates different found items such as harvested wood, vintage bits and pieces. Poesia is considered to be one of the pioneering practitioners of abstract graffiti art and he is the founder of Graffuturism website covering innovative work by graffiti artists. Launching of the website has led to Graffuturism Movement which consists of some of today's top graffiti writers. Poesia is not a formally trained artist, but he was introduced to it through graffiti. Today, he is famous for his deconstructed letterforms to the point of abstraction and graffiti-esque readings of historical masterpieces.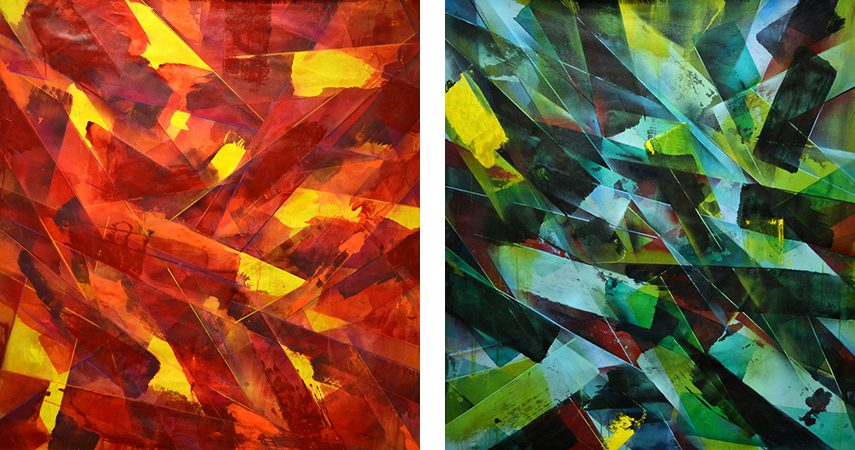 Remi Rough And Lx.One Completing Ambiguity
Remi Rough, London exponent at this exhibition, is one of the UK's leading abstract post-graffiti artists. He started in the 1980's as an old school graffiti writer but he moved from the streets to the gallery in the 1989. With over thirty years of experience he became one of the founders of Agents of Change, dedicating himself completely to abstract and expressive graffiti. Another member of Agents of Change who is taking part in this group show is a French urban contemporary artist Lx.One. Inspired by artists such as Victor Vasarely and M.C. Escher, Lx.One's art is deeply rooted in the creation of illusive space, which is confusing and attacking viewer's vision through three dimensional plastic qualities, cellular structures and nonassignable volumes.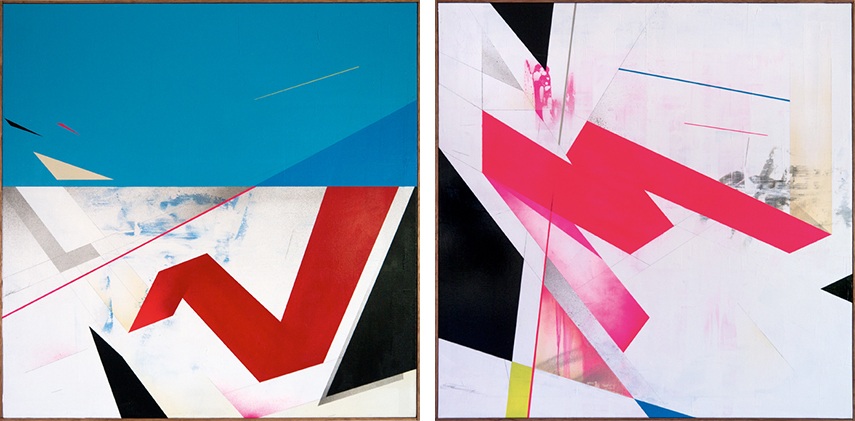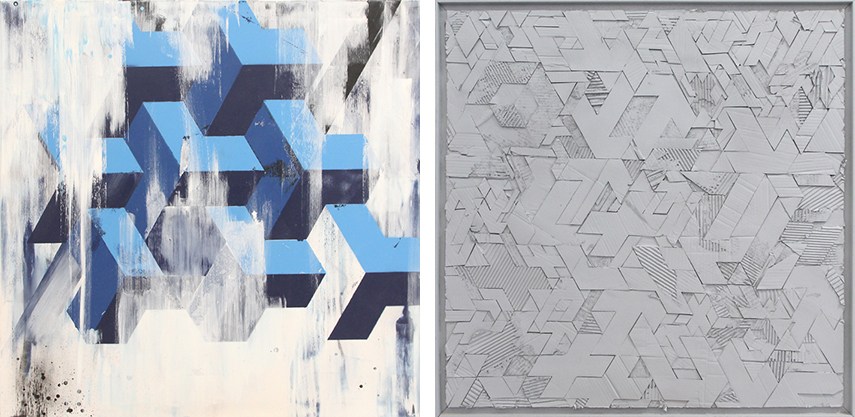 Ambiguity At Zimmerling & Jungfleisch Gallery
This exhibition presents an ambiguous, yet coherent attempt of bringing four important urban artists for a group exhibition at Zimmerling & Jungfleisch Gallery in Saarbrücken, Germany. The opening event will be on Thursday, May 28 from 7-11 pm. The exhibition will be open to the public through July 18, 2015. Price for the artworks, as stated by the gallery, in Remi Rough's case ranges from $1550-$6660 and for Augustine Kofie's art from $666-$4550. For Poesia's artwork you will have to pay $4160, and for Lx.One's from $1110-$3330.
To stay informed about upcoming exhibitions, sign up for My Widewalls now, it takes only a blink of an eye to do so, but the pleasure is everlasting.
Images are courtesy of Remi Rough, Augustine Kofie, Poesia and Patrick Jungfleisch.