The exhibition entitled Lygia Clark: Work from the 1950s, will be presented at Alison Jacques Gallery in London. It will be a sort of historical study of the artwork during one of the most flourishing days of Lygia Clark's career. As one of the most innovative artists of the 20th century, Brazil-born artist Lygia Clark (1920-1988) was among the founders and leading figures of the Brazilian Neo-Concrete Movement, which vastly reshaped the position of art. She had an especially important role in the radical changes that were made to the established acknowledgement of art at that time. Considering abstract art to be what it aimed to be – abstract of every existing form, Clark did her best to move the boundaries and break the rules. Rebellion in heart, she was committed to innovation, and she had the privilege to be known as a pioneer in her field of interest. Generations of artists looked up to her throughout the following years.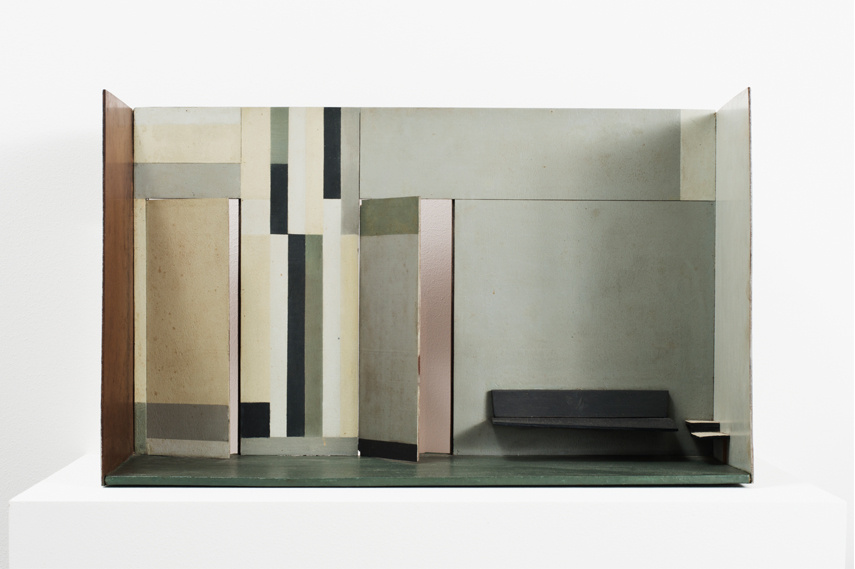 Dream Incorporated in Art
Lygia Clark was a truly remarkable persona in the art world. She was never afraid to express her thoughts and to communicate with viewers on a higher level. In fact, she managed to re-arrange the relationship between art and the audience. Her work made such an important impact that it usually gets to be taken as a reference point for sculpture art students. Clark made some of her best art pieces during the 1950s and the 1960s. At the beginning of that period, she had been intrigued by the three-dimensional art, so she started to explore the possibilities and ended up with including architect in her work, rather than simply painting on canvas. In 1955, she made one of her well-known piece - Maquete para Interior Nos. 1 and 2. Other maquettes followed. One of the truly interesting and inspiring works of Lygia Clark for sure is her maquette for Construa você mesmo o seu espaço de viver, which literally means Build your own living space. She managed to incorporate her dream into it and to create a whole building in which the visitors can change the configuration of rooms with a group of sliding walls. To her, art is a two-way track relating from art piece to the audience, and vice versa. The sculpture is an organism for itself, she figured.ž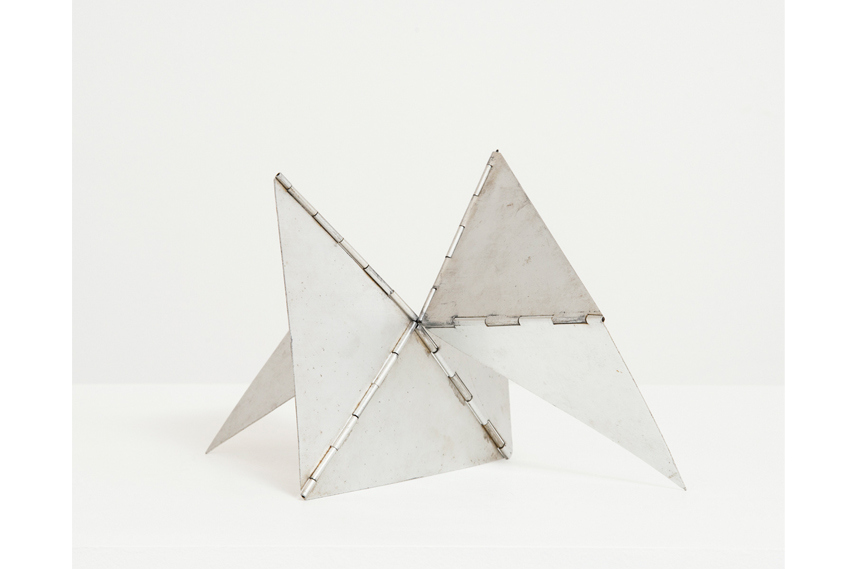 Pulling Off the Limitations
Clark's thinking about the artwork as an organic piece, that is not just a sum of its parts, was highly influenced by the art movement she belonged to. Mid 20th century was the period when various art movements arose around the world. One, in particular, was important to Lygia Clark, as she was leading it with her fellow artist Helio Oiticica. It was the Neo-Concrete Movement, developed from Rio de Janeiro's Grupo Frente and active from 1969 to 1961. It was a coalition of artists working in Concrete Art, who understood art as 'something which analysis may break down into various elements but which can only be understood phenomenologically', as they claimed in the Neo-Concrete Manifesto. Clark was very active in this movement, and she believed that art also becomes active while in correlation with the viewer. Neo-Concrete art must pull off the limitations of the object, as artists from the movement used to say, and it needs to express complex human realities.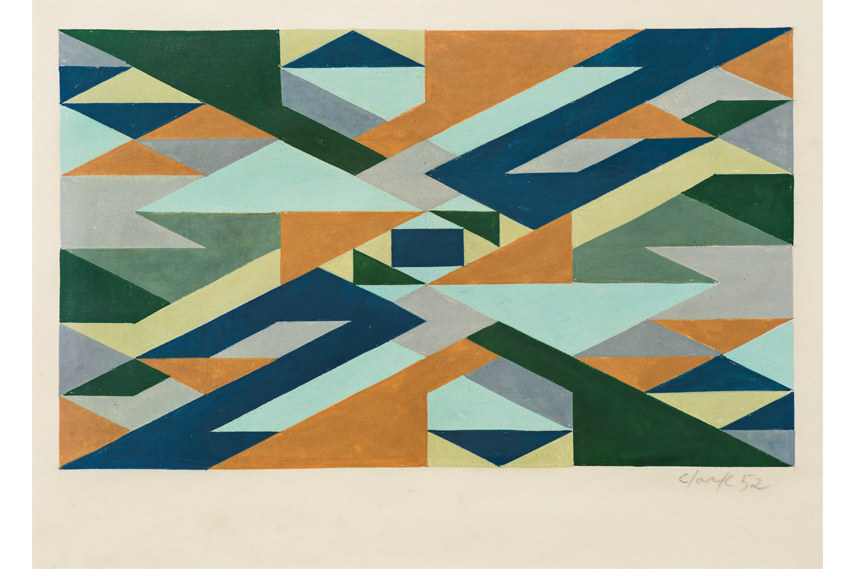 Lygia Clark Exhibition in London
All of the Lygia Clark's maquettes and her other intriguing art pieces from the mid 20th century will be exhibited within the show Lygia Clark: Work from the 1950s at Alison Jacques Gallery. It will be on display from June 3 until July 30, 2016. So far, her work has been acquired for great museum collections including those at the Tate London, The Museum of Modern Art in New York, Centre Pompidou in Paris, and The Reina Sofia Museum in Madrid. The upcoming exhibition in London will be the first solo show of Lygia Clark's work after the retrospective named Lygia Clark: The Abandonment of Art 1948-1988, which was held at the Museum of Modern Art in New York in 2014.
Featured image: Lygia Clark - Planos em superficie modulada, 1952 (detail)
All images courtesy of Alison Jacques Gallery, London
Copyright O Mundo de Lygia Clark-Associação Cultural, Rio de Janeiro
Photography Michael Brzezinski