An artist impossible to align with a single movement or medium, Lynda Benglis was first recognized in the late sixties with her poured latex and foam works. Asked to summarize her artistic ambitions in the 1960s, she replied, "I wasn't breaking away from painting but trying to redefine what it was."
A major contributor to late twentieth and twenty-first-century art, she is the first artist to make sculptures out of paint, eliminating the boundary between painting and sculpture.
Lynda Benglis wall-bound sculptures will soon be surveyed at The Locks Gallery. The sixth solo show at the gallery will feature brand new works in handmade paper and chicken wire alongside earlier cast-paper sculptures and pleated metal forms from the 1980s.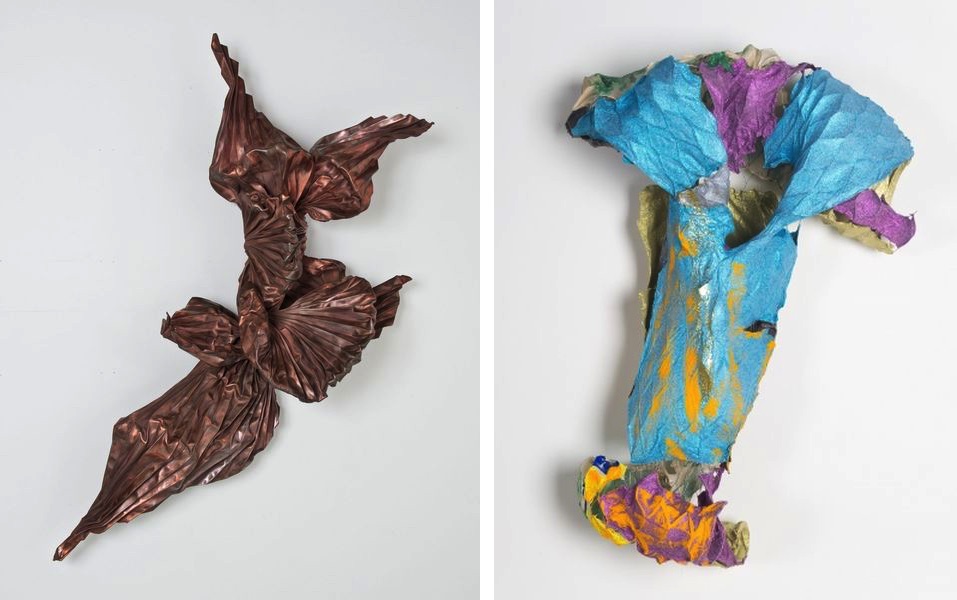 The Practice of Lynda Benglis
Emerging in the 1960s, Lynda Benglis' work was a timely a response to the male-dominated fusion of painting and sculpture with the advent of Process Art and Minimalism. Using a wide range of materials to render dynamic impressions of mass and surface, she explored metaphorical and biomorphic shapes, deeply concerned with the physicality of form and its effect on the viewer.
As a continuation of the Abstract Expressionist tradition of dripping and pouring pigment from above, Benglis took the process one step further to eliminate the canvas and create a sculpture out of the drips of paint. Using candy colors, glitter and other craft materials, she distanced herself from serious and macho materials used by her contemporaries in order to question traditional gendered distinctions in art.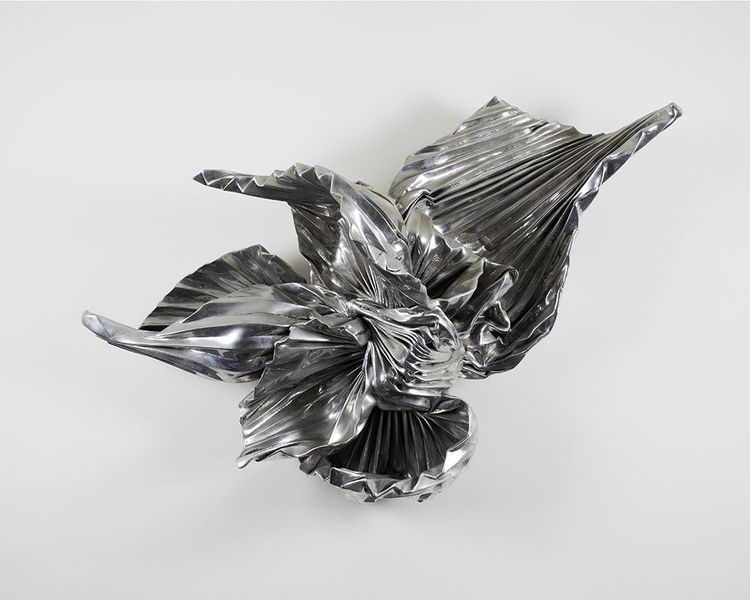 A Wide Range of Formal Experimentations
Mingling a spectrum of personalities, the exhibition features the latest as well as older sculptures by Lynda Benglis. The pleated pieces appear baroque in their dramatic suspension of gesture, while the newest ones made of paper covey a sense of delicacy and entropic time.
Attesting to the range and evolution of Beglis formal experimentations, the exhibition highlights the way her touch can suspend virtually any material above the dualities of physics, bending between sensations of heaviness and lightness, time and stasis, solid and air, surface and form.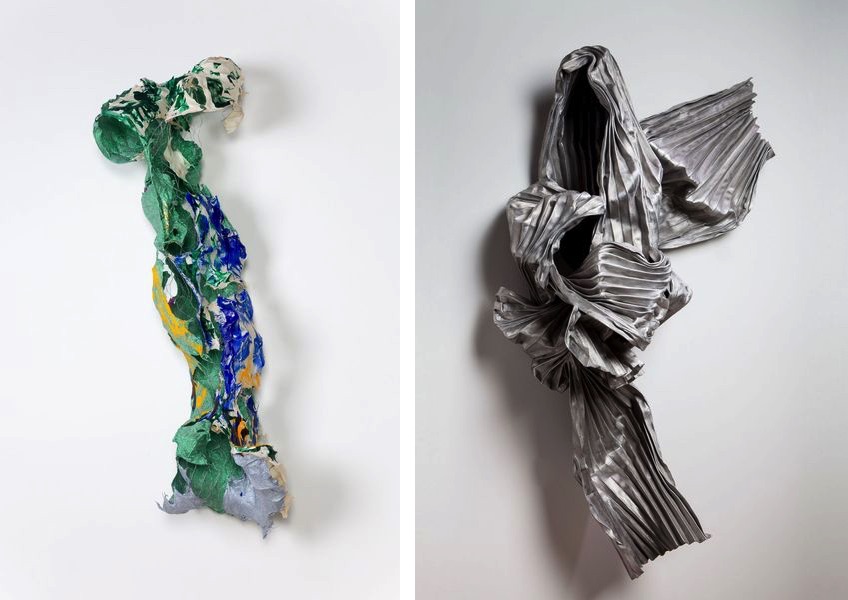 Lynda Benglis At The Locks Gallery
The exhibition Lynda Benglis will be on view at The Locks Gallery in Philadelphia from February 22nd until March 31st, 2018. The opening reception will be held on Thursday, February 22nd from 5:30 until 7:30. The show will be accompanied by a forthcoming publication authored by Judith Tannenbaum.
Alongside Benglis' work, the gallery will be showing the work of Pat Steir and Jennifer Bartlett at the upcoming 2018 Armory Show.
Featured image: Lynda Benglis - Contrapposto, 2017; Hydra, 1982. All images via The Locks Gallery.