For the second exhibition in a series devoted to urban art cities of France, Le cabinet d'amateur invited five artists of different generations and worlds who work in Lyon. Agrume, Big Ben, Cap Phi, Don Mateo and Kesa will present their work from October 2 to 24. Far from being comprehensive, this selection will allow the Parisian public a glimpse of the street art of Lyon.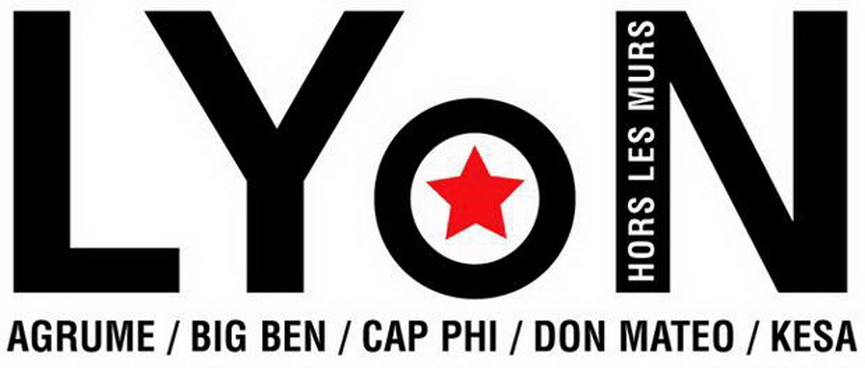 Agrume & Cap Phi
Agrume moved to Lyon in 2013 and discovered street art, as well as the opportunity to expand his practice, using new techniques, new formats and media and especially new codes. Agrume is therefore a project that crosses street advertising, illustration and graffiti. Graphic designer by day, at night Cap Phi uses his true colors (non IT) to get out of his head a myriad of fantastic creatures. He draws the city, dressing it in colors and little monsters, without any particular claim, except that of good mood.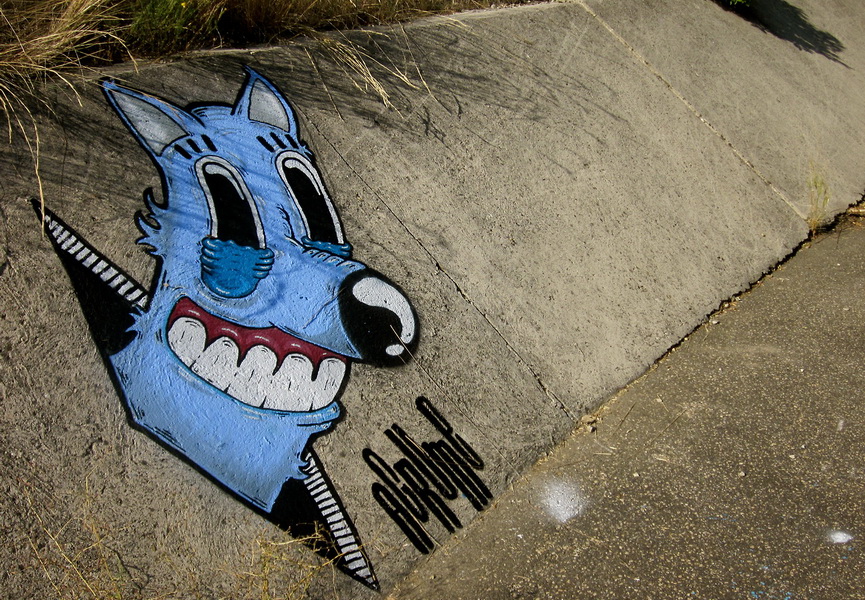 Big Ben
Finding inspiration in the work of Banksy and Blek le Rat, Big Ben is a self-taught artist who plays with shapes, scenes, characters, wit, slices of life, and moods. Big Ben offers a look at once childish and highly focused on our time. His subjects, uncompromisingly displayed with humor and finesse on the walls of Lyon, immediately trigger a smile.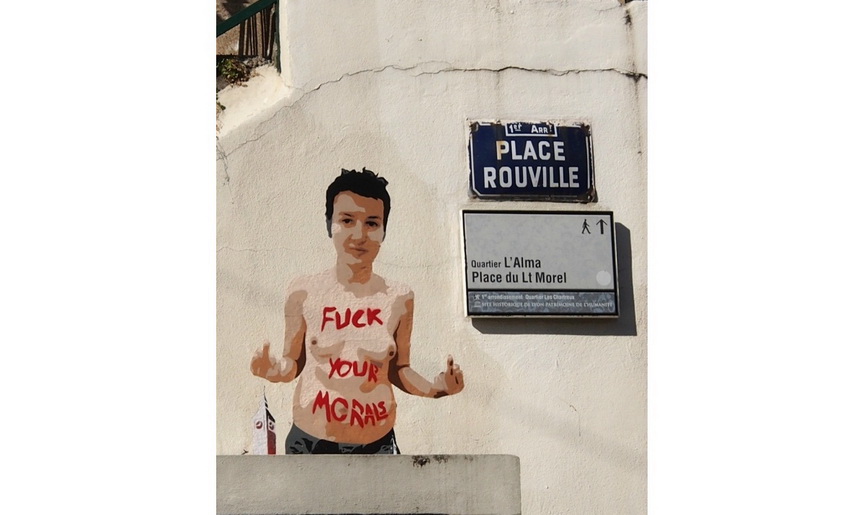 Kesa
Influenced by the urban world and the rap of the early 90s, Kesa confirms this interest in Hip Hop culture by trying his hand in graffiti since 1995. His arrival in Lyon in 1999 marks the beginning of a long transition. In late 2010, after a trip to Brazil and the discovery of street art of Sao Paolo, Kesa became familiar with other techniques such as stencils, serigraphs, installations... Collector and music lover, in late 2011 Kesa had the idea to pay tribute to old vinyl which he took to the streets of Lyon through a series of works that transformed vinyl records into a variety of birds literally breaking free from the black plastic discs.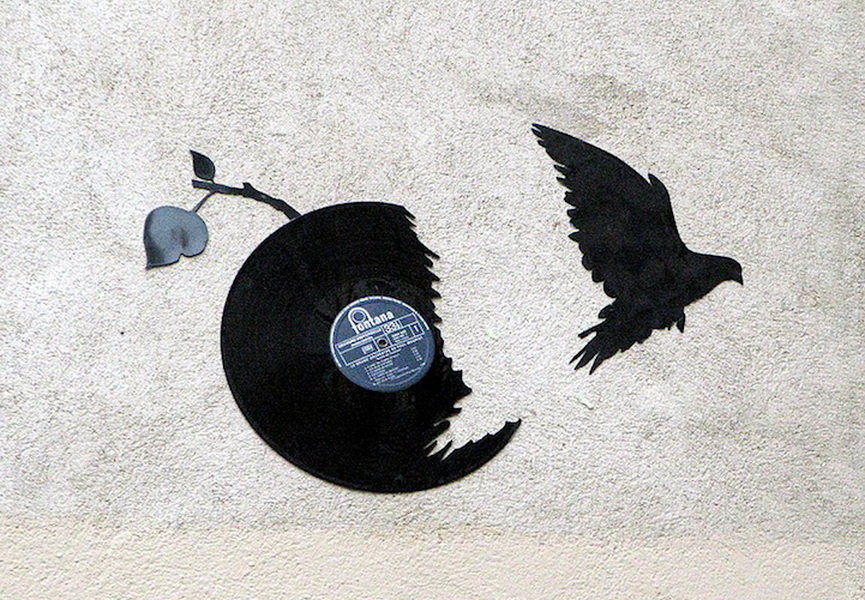 Don Mateo
Don Mateo's famous portraits stand between poetry, elegance and provocation. He fights against the gray walls with the motto "Act as urban antidepressant". Don Mateo works in different media, mostly paper, but also canvas, wood, found objects ... He loves and adapts to all media, since everyone responds differently. Changes help to avoid routine. Don Mateo loves the accident in painting, the trace. "I blend the techniques to create movement, life, and vibration in my paintings", says Don Mateo.