Known for her impressive graffiti works, MadC has created a personal universe of forms, colors, and fonts, making her work instantly recognizable. Created with spray paint, transparent spray paint, ink, watercolor, acrylic paint and acrylic markers, her works transfer her philosophy of connecting single parts to one piece - background, foreground, lines and shapes. The renowned artist will be painting a large-scale mural at the Pavillon Carré de Baudouin as part of the program organized by the association Art Azoï. The mural will decorate the wall until January 2018. To celebrate this occasion, Galerie Brugier-Rigail will present a selection of her work.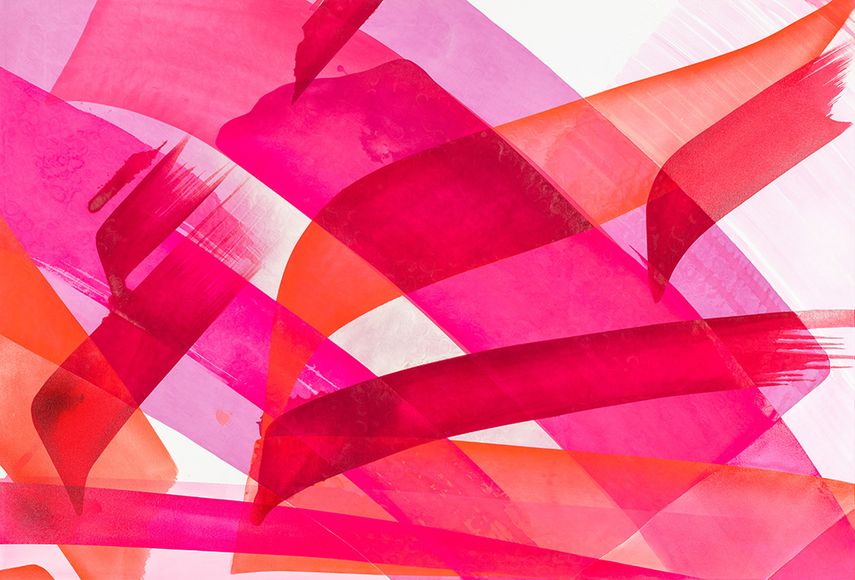 A Prolific Practice
Over the coarse of her 20-year long career, Claudia Walde aka MadC has been constantly engaged with Graffiti and Street Art.  Starting as a teenager with a spray can, she has worked her way up to become one of the world top street artists. Her canvases in acrylic and watercolors are exhibited both in solo and group exhibitions all around the globe, yet, she has always maintained a rather special immediate connection with the street itself. She has created a variety of murals all around the world, including the 500Wall in Leipzig, Germany, the Lady Digby mural in Dulwich, London, the Theatre Jean Vilar mural in Vitry near Paris or her latest mural, painted as a guest of the prestigious Mural Arts Program in Philadelphia, PA.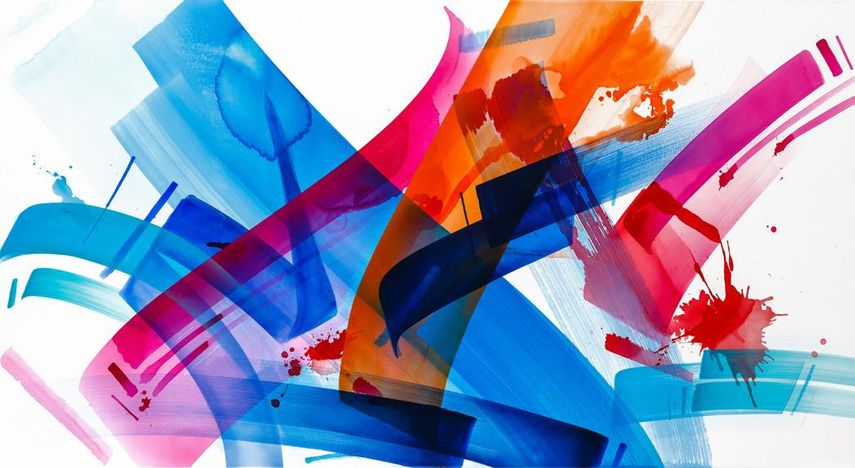 Capturing the Energy of Graffiti
All the works by MadC show her distinctive transparent calligraphy style and vivid, strong colors. Focusing on the dynamic calligraphy and transparency where all layers shine through, her works capture the energy of painting in the street, rather than its formal characteristics. To achieve this, she uses colors and dynamic lines from wildstyle graffiti letters, its arrows and bars, at the same time abandoning the outline and clearly defining areas next to each other for a layering of shapes. In this way, she creates a perception of transparent and liquid forms. Besides exploring the relationship between overlapping colors, light, glass and calligraphic movement, her gallery pieces examine the differences and similarities between seemingly opposite mediums.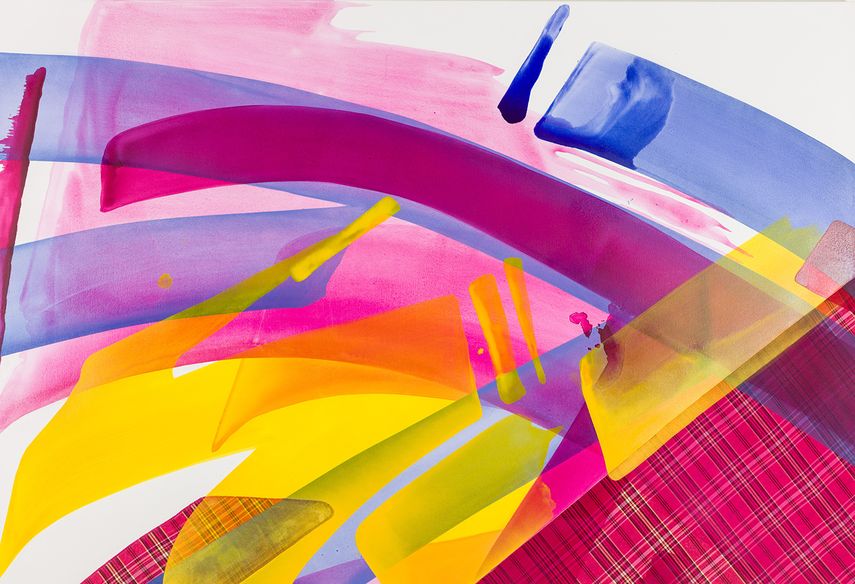 MadC Art Exhibition and Performance in Paris
Celebrating Street Art, the wall at The Pavillon Carré de Baudouin is renewed three times a year. Since 2013, artists such as Nelio, Vincent Abadie Hafez, Augustine Kofie, Hopare, Ella & Pitr, Sunset, Swiz, Rero, Lokiss, Zoer & Velvet, RCF1, and Lek & Sowat all took their turn to create a variety of ephemeral pieces. The solo exhibition by MadC will be on view at Galerie Brugier-Rigail in Paris from September 1st until September 12th, 2017. The mural by MadC will be on view from September 4th, 2017 until January 8th, 2018.
Featured image: MadC - Altemesse Bando. All images courtesy of Galerie Brugier-Rigail.