One of the stars of the contemporary graffiti and street art scene, MadC, will be heading to New York soon for a brand new solo exhibition. Bits and Pieces will be exhibited with the recently established contemporary art gallery WALLWORKS, located in the South Bronx, New York. German graffiti artist MadC will present over twenty new canvasses in the new solo exhibition at WALLWORKS, mostly painted in small formats, hence the exhibition title Bits and Pieces. Contemporary art gallery WALLWORKS was recently established by graffiti legend John Crash Matmos and entrepreneur Robert Kantor, having an unofficial First Taste opening in late 2014, a group show featuring MadC alongside names such as Futura, JonOne, MIST and Nick Walker. WALLWORKS officially launched at the start of 2015 with the Ikonoclasts exhibition, dedicated to the work of A-One, Dondi and Rammellzee.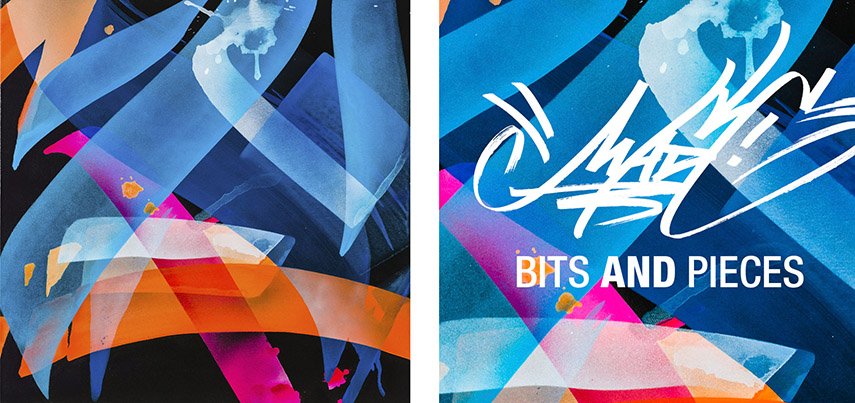 MadC at WALLWORKS
Graffiti artist MadC has become one of the main players in the contemporary graffiti and street art scene, recognised for her large scale street art based on graffiti writing. International acclaim followed the infamous 700-Wall graffiti mural created in 2010, painted next to the train line between Berlin and Halle and covering 700 square metres. For her new solo exhibition with WALLWORKS in New York, MadC has decided to create small format artworks to display her abstract graffiti style, offering the viewer a more intimate relationship with her energetic brush strokes. Bits and Pieces will present over twenty, mainly small format canvasses, which have never been seen before, offering a unique chance to experience MadC as never before. For more small format abstract painting, check out the Complex Decisions group exhibition, featuring the work of Russell Tyler and Mike Parillo amongst others.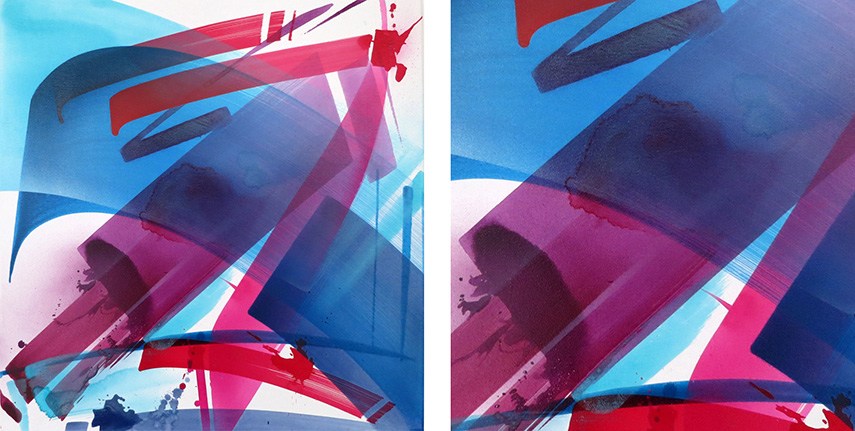 Bits and Pieces
Both the street art and studio based works of MadC are influenced by her experience as a graffiti writer, along with her extensive knowledge of graffiti and street art. The often bold and striking street art created by MadC, takes classic graffiti writing and moves in into new directions, including into the studio. Here we find MadC injecting her abstracted graffiti writing with elements of fine art and graphics, creating swathes of translucent strokes that allow the viewer to get lost in the overlapping colours and gestures. By presenting small format canvasses in Bits and Pieces, graffiti artist MadC is offering the chance to really get involved with her glorious paintings and enjoy every minute detail her hand has created. Check out Night and Day, a solo exhibition by MadC from earlier this year.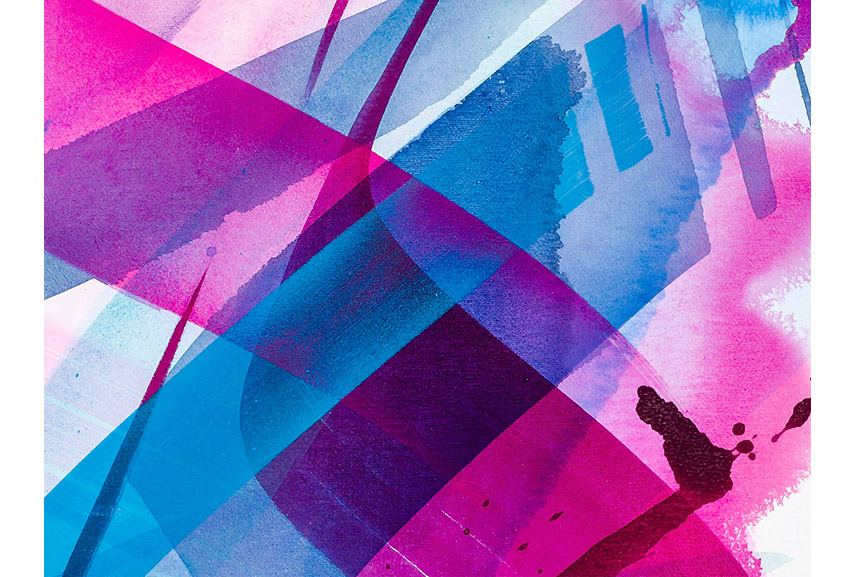 Print Release and Solo Exhibition
The Bits and Pieces solo exhibition at WALLWORKS in New York, will also see the gallery release a brand new 8 layer MadC screen print to commemorate the exhibition. The exciting news of a new MadC print release, along with the twenty plus small format canvasses which will offer a unique and personal experience of the abstracted graffiti writing of MadC, marks Bits and Pieces out as an exhibition not to miss if you find yourself in the South Bronx this coming May. If you enjoy the abstracted graffiti gestures of MadC you may also enjoy the work of Tomek in Accident and the works of Smash 137 in Streunergold.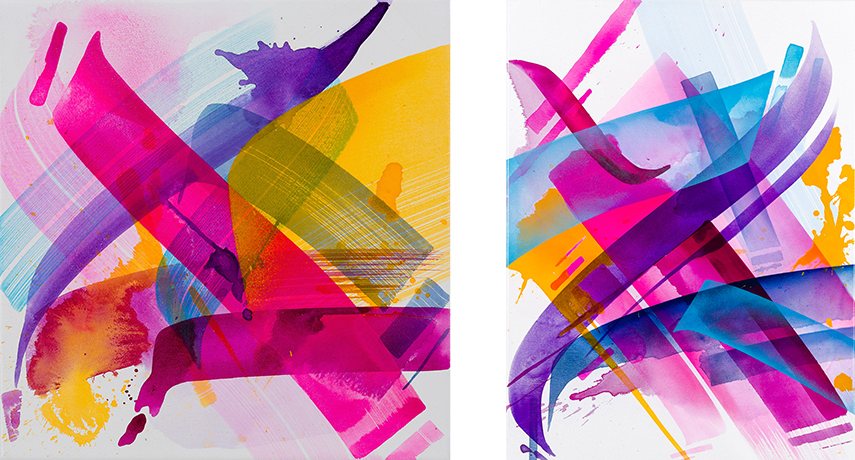 New Mural in New York
MadC has confirmed she will be creating a new mural in New York while there for the Bits and Pieces exhibition. MadC gave Widewalls this exclusive quote:
"I lived in New York in 2005 and love the city because it taught me how far everyone can get if you have the will, discipline and vision. I went a long way from painting traditional graffiti letters back in 2005 in NY to having found my own way to write on canvas and walls. So I'm curious how this will feel in the city where graffiti was born. Besides my show I'm excited to seeing many good old friends again."
The new solo exhibition Bits and Pieces by MadC opens at WALLWORKS, South Bronx, New York, on 2nd May, 2015 and runs through until 3rd June, 2015.
For all the latest exhibition news sign up to My Widewalls today!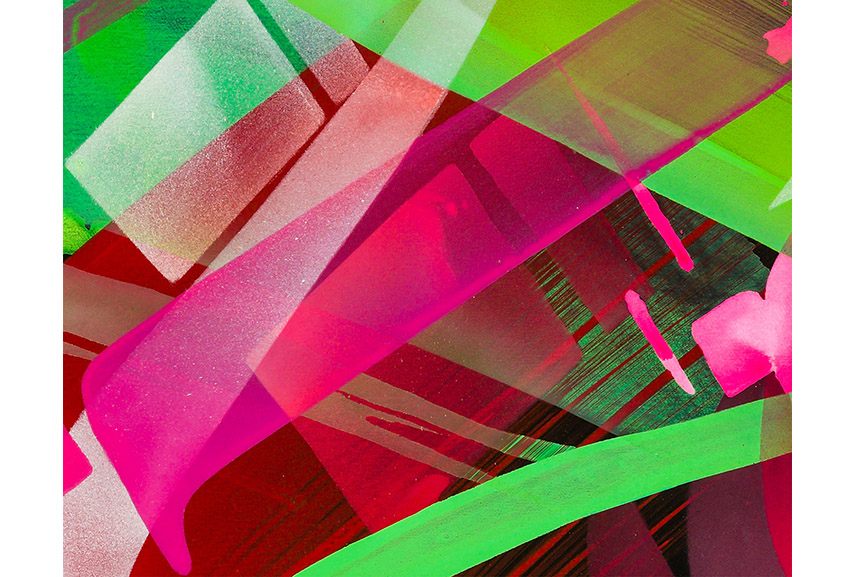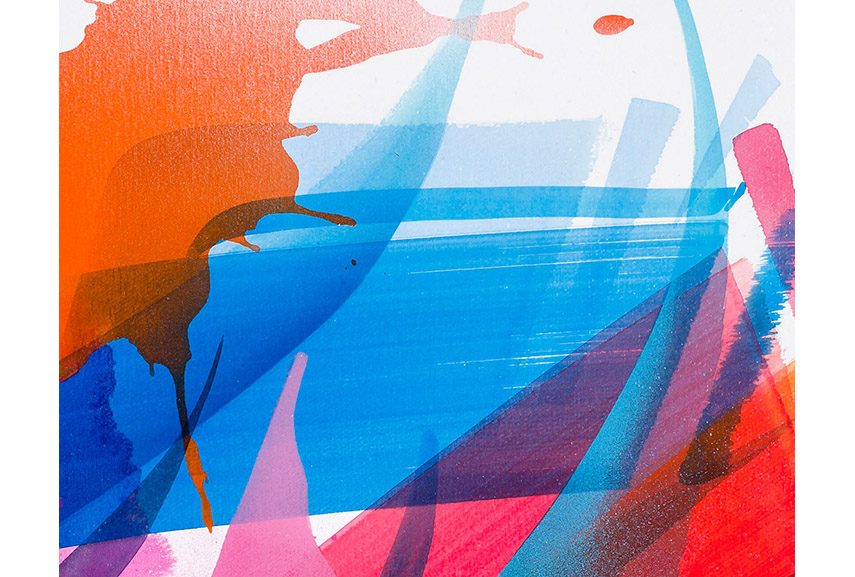 Photo of MadC by DG77Wein.
All other images courtesy of MadC.