It was an exciting day. I finally got the first copies of my new book Mural XXL. I started working on this book 2 years ago and spent many days and nights writing, researching, emailing, connecting and collecting. I was very happy and fortunate to get all the artists involved that I was hoping for, except for 3. I guess you want to know who those 3 were? Number 1 was Blu from Italy who just didn't want to appear in the book, number 2 was Shepard Fairey who didn't find the time and number 3 were Os Gemeos who insisted on a contract that would have had too heavy and impact on the books direction that I said no to it.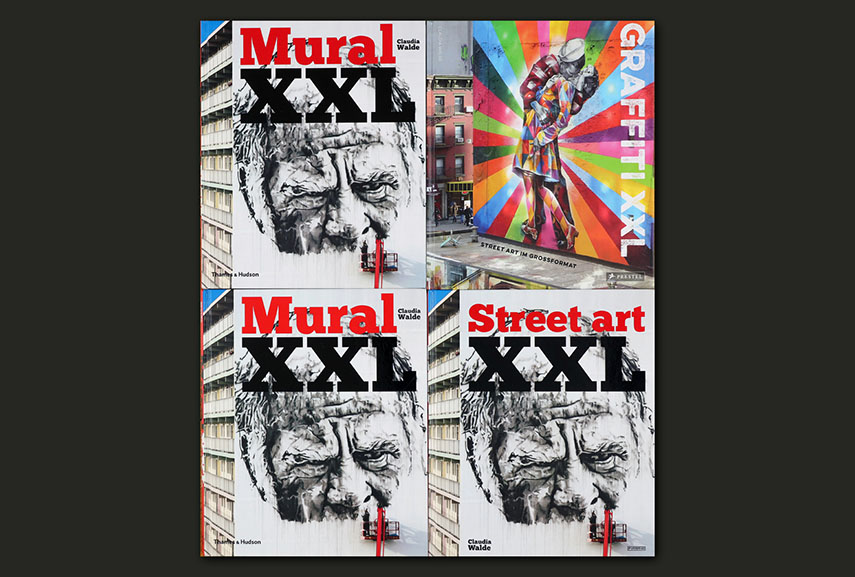 Who's in the Book?
The process of this book was different to my last two. The other books I did all by myself, wrote them, designed them and send a finished book of to Thames & Hudson. This time all we had was a book idea and a time frame. So I had to keep deadlines and didn't have full control design wise. But all worked out really well in the end, all artists managed to send great material and I am very proud of the final product. More than 30 artists are featured in the book. Those artists are: Aryz, Askew, C215, Case, Cleon Peterson, Conor Harrington, D*Face Dabs & Myla, Daleast, Dalek, ECB, Eduardo Kobra, El Mac, ETAM cru, Faile, Faith47, Hense, Herakut, How and Nosm, Inti, Kofie, M-City, Nychos, Pixel Pancho, Remi Rough, Ripo, ROA, Rone, Saber, Sainer, SatOne, Seth, Smug, The London Police, Tristan Eaton, Vhils and myself - MadC. :)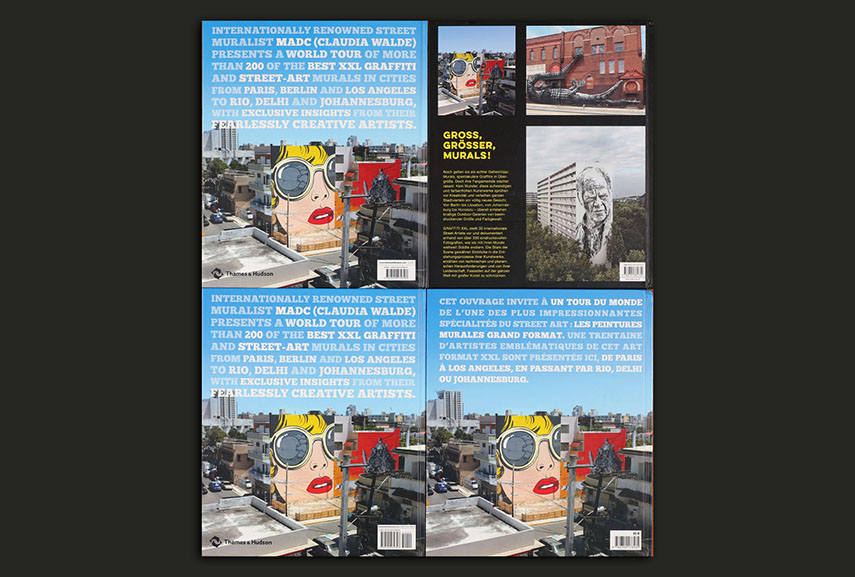 What's it About?
The book covers the worldwide movement that mural painting became. It briefly explains how it became so big and where it comes from and covers the challenges, techniques, advantages and disadvantages involved. There's a little inside into every artists way of working and the things they paint. The book is very large and printed in very high resolution, so the walls look truly stunning. There's also a world map that tells the reader the exact address of the mural.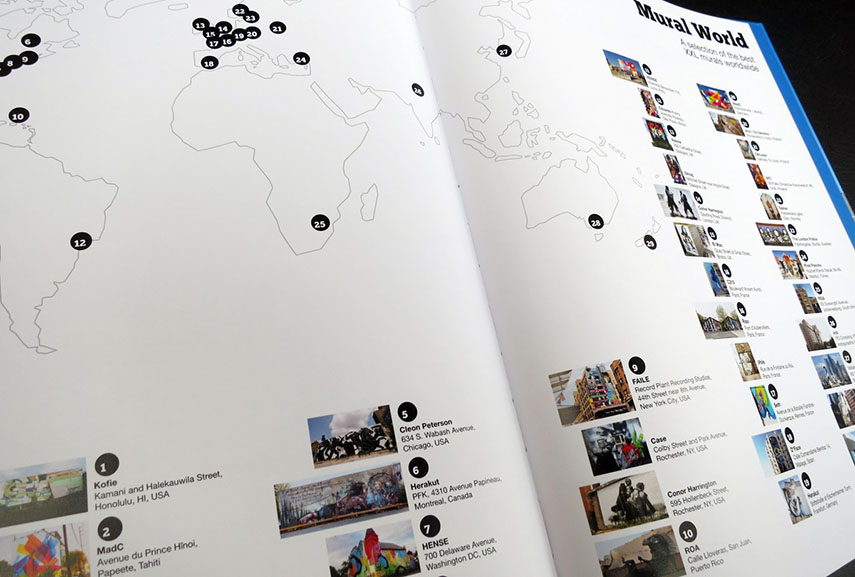 The Mural XXL Book Release
Mural XXL is published in 4 editions - one in Britain by Thames & Hudson, one in the US by Thames & Hudson Inc, one in German (Graffiti XXL) by Prestel and one in France (Street Art XXL) by Pyramyd. The British edition is out already, all others will follow in the next days. The opening of my solo show at Pure Evil Gallery will also be the launch party of the book. So be there on 1st of October to get a signed copy!
Be sure to read the first part of MadC Diary here!
Stay tuned for more MadC chronicles! Until then, enjoy our magazine even more by creating your own Widewalls profile for free!
All images courtesy of MadC.