The last two weeks went in a blink of an eye. After the mural in Dulwich it was time to return to Pure Evil Gallery in Shoreditch. It felt great being back there and showing at the gallery after 4 years. Charley Uzzell Edwards aka Pure Evil is not just a well-known artist himself, but a truly great guy to spend time with. Also Soten from Copenhagen came especially for my show and together with Charley, my family and friends, we enjoyed a day of setting up the exhibition. I had organised transparent balloons and helium gas and also painted the site fence opposite the gallery - all to match my transparent layering technique.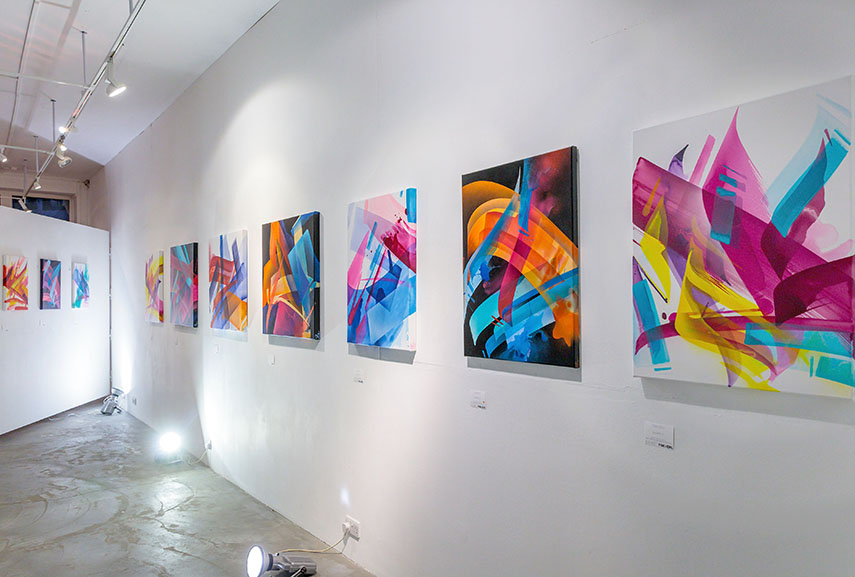 The London Installation
I had planned a Perspex installation for the show and the construction and delivery of the piece caused me quite some stomach-ache. The company that was hired to cut the Perspex parts had messed up twice, so time was running out and the piece wasn't ready for shipping with the rest of my show. The mastermind behind most of my crazy installation ideas (like the Kaleidoscope cans or the chair made of spray cans) is a friend of mine by the name of Julian. He is the guy I call when I have an idea and don't know how to bring it to life. He usually builds custom made bicycles but is always happy to join me in an artistic adventure. This time the adventure included driving the installation 1000km from Germany to London. He managed to finish it 1 day before the opening, so I saw the finished piece for the first time in the gallery. And what a relief it was - I am very happy with the outcome - 1400 LED lights, a high gloss black frame and 19 pieces of transparent Perspex. Photos can only tell so much, it is just beautiful in the real life - a glowing canvas with layers you can touch.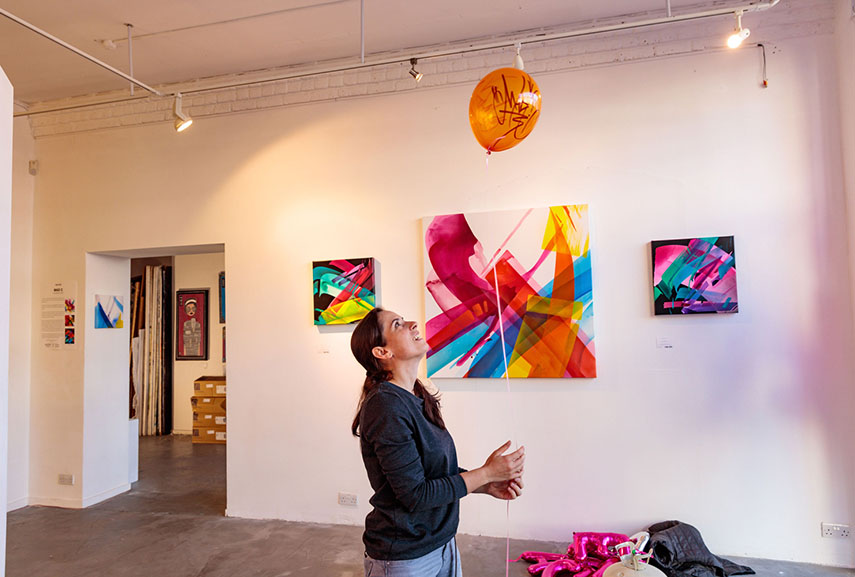 Pure Evil Gallery Exhibition Opening
At 6pm the show opened it's doors. During 3 hours the wine ran out twice and we had about 400 people coming through. I always try to talk to everyone for a moment, but it was impossible this time. The support of so many is a humbling experience. The evening ended with Mural XXL books in people's pockets and lots of balloons being set free over London.
For more from MadC Diary, sign up for My Widewalls!
All images courtesy of MadC and taken by Marco Prosch.