I think it is pretty safe to say that we here at Widewalls are among MadC's biggest fans; our fondness goes as far as making her our 2015 Artist of the Year, but no one can say that she didn't deserve it. It's an exciting time for Claudia Walde: the adventures of last year simply kept on coming in 2016 as well, and she is everywhere the laws of physics allow her to be. Very soon, we'll be able to find her and her works at Paris's Galerie Brugier-Rigail, where MadC will show a new body of works that hit home - quite literally. And this time, it's not just about painting some canvases in her trademark colourful, abstract manner.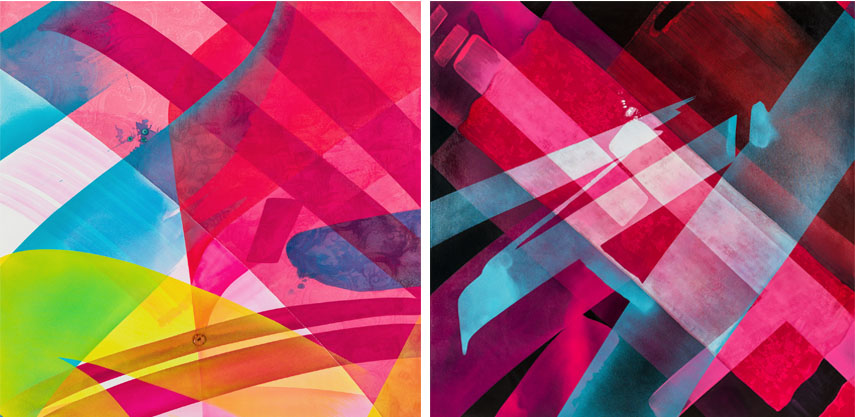 Home Sweet Home
They say you can tell a lot about someone by visiting their home. Our personal belongings and the way we keep and arrange them tell endless stories of our lives, like a sort of a visual diary spread out within a three-dimensional space. How do graffiti and street art come into the equation? Although the final painting is being done on the streets, a lot of sketching, planning, drawing and brainstorming is done at home. It seems that the home of a graffiti artist is particularly interesting: their closet is divided into "regular clothes" and "painting clothes", as are their books, everywhere you look there'll be markers, pens, cans, sketches, materials. In a way, it's a proper artist studio, with random color splashes and regular splashes of creativity.
For her Home Sweet Home solo show, MadC will turn Galerie Brugier-Rigail into a home, with a living room, a bathroom, a bedroom and a guest room. If you've ever wondered about the way graffiti artists live, this will be a good opportunity to find out. There will be everywhere, items from MadC's art and private life, from her past and present, all of which have a story to tell.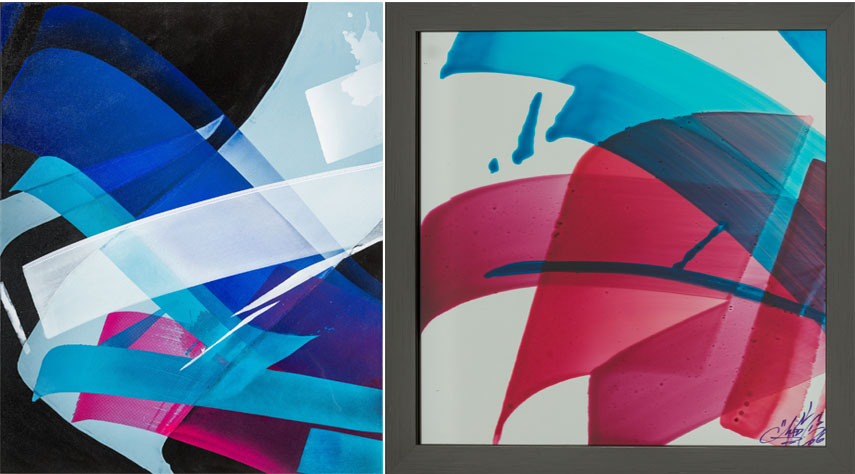 Keeping Busy
In November 2015, Galerie Brugier-Rigail hosted a little "teaser" show entitled The Bright Side of Life, to announce the one coming up now. Recently, she collaborated with the French start-up Accoo, on a design for their little external batteries. She was also a part of the MB6 Projet Partenaire - Street Art, an event parallel to the 6th Marrakech Biennale in Marrakech, Morocco, for which she painted a vibrant mural. Through October and November 2016, her works will once again be hosted by Zurich's Kolly Gallery, and in the meantime, she will be involved in a handful of endeavours. Stay tuned!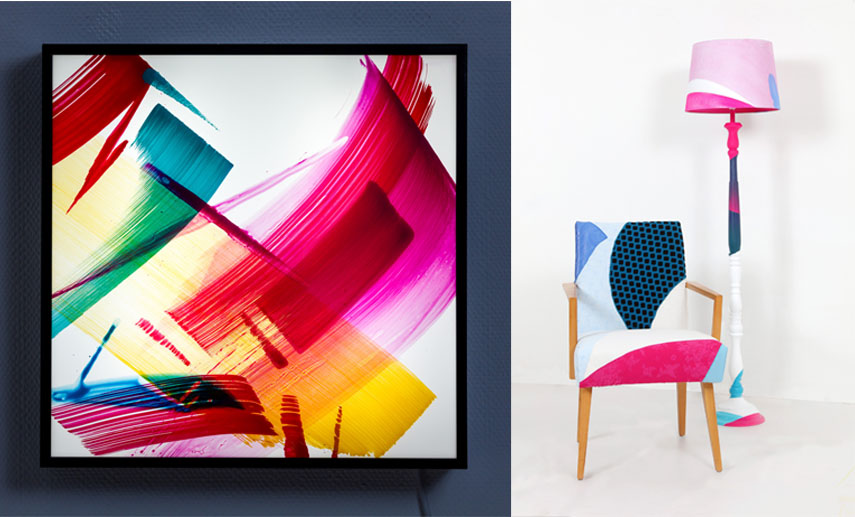 MadC Exhibition at Galerie Brugier-Rigail Paris
Home Sweet Home, an exhibition of works by MadC, will be on view at Galerie Brugier-Rigail in Paris, France, from March 17th through April 6th, 2016. The opening reception is scheduled for March 17th, at 6pm. On view, there will be a series of canvases embellished with fabrics, spray paint, mirrors, light boxes and photographs, as well as painted furniture, all unmistakably created in MadC style.
  Editors' Tip: Mural XXL
You remember reading about the launch of the Mural XXL book as part of the diary series that the amazing MadC wrote for Widewalls. Here's your chance to own a copy! For this spectacular volume, Claudia Walde has selected more than 200 of the best XXL mural works from around the world and profiled thirty artists who pioneered this trend. Working in dangerous conditions, hundreds of yards above the ground, yet always keenly aware of the viewer's perspective from street level, these new street muralists are as fearless and technically skilled as they are brilliant and creative. With exclusive commentary from the practitioners as well as detailed information about their planning, methods, challenges, and inspirations, Mural XXL also includes a map identifying exciting murals around the world.
Galerie Brugier-Rigail Presents MadC
Featured images in slider: MadC artwork details. Photos by Marco Prosch, courtesy the artist and Galerie Brugier-Rigail Paris.