Much can be said on the nature of street art. It is a form of artistic expression which incorporates the spirit of rebellion, the urge of creation and a remarkable rapport with the public. Throughout the history of street and urban art, the world has come to know some of the greatest contemporary artists. It is by the power of changing and transforming one self's methodological process that makes street artists so versatile and dedicated individuals. These are the virtues which can be truly ascribed to the talented MadC, who has evolved as an artist through challenging work and solo exhibitions.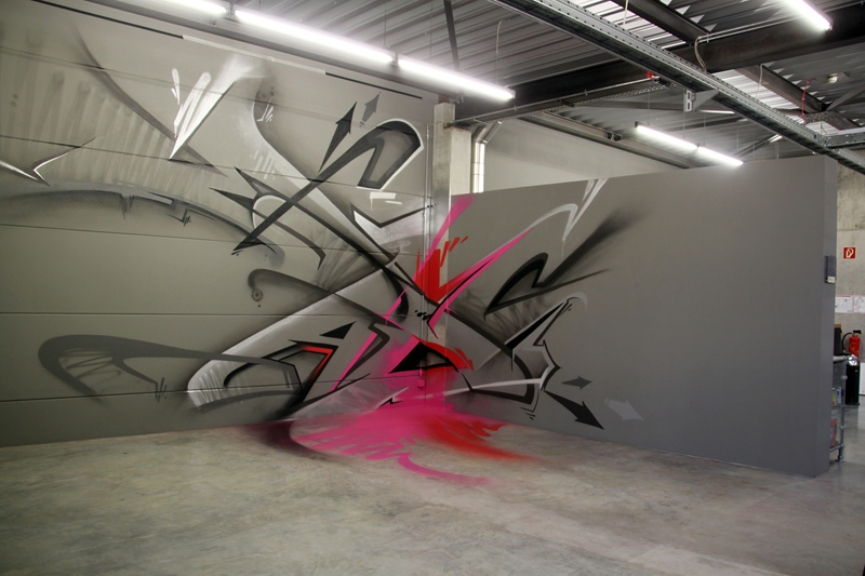 700 wall
MadC became widely respected and renowned with a 700 square-meter work which resides between Berlin and Halle, along the train tracks. It took her about four months to finish this mural and the work is regarded as one of the largest graffiti murals created by a single person. The concept of the artwork is called Stylemachine. It is a marvelous homage to the graffiti artistic passion and represents a machine of style production. It is rich in imagery and color and includes depictions of laboratory scenarios, insane professors, rats, fire, and so on.

Who is MadC?
MadC was born in 1980 as Claudia Walde. Her work has led her on a path to 35 different countries and, of course, her native Germany. She has studied at Burg Giebichenstein – University of Art and Design, Halle and Central Saint Martins College, London. Beginning as a teenage artist creating graffiti, she continued developing artistic skills through graphic design, fine art exhibitions, public murals and writing. As Claudia Walde, she authored and designed two books on graffiti and street art called Sticker City – Paper Graffiti Art (2007) and Street Fonts – Graffiti Alphabets From Around The World (2011).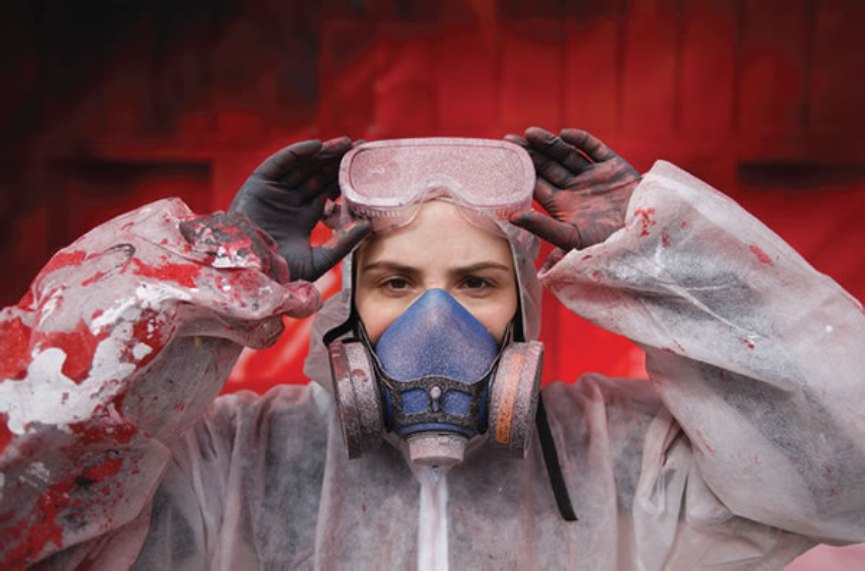 Neoclassical graffiti
As the influence of different approaches to painting changed in MadC's work, her recent murals and paintings have come to reveal an abstract style. The structures which conveyed a more narrative style, such as those in the Stylemachine, are (temporarily) abandoned to give way to imagery rich in strong colors and lines resembling the wildstyle graffiti letters. However, the ensemble of abstract shapes reside both in foreground as well as background, projecting an impression of the existence of multiple layers. It is as though the painting was a composite of overlapping layers of thin glass. In a way, although it would appear that MadC is returning to traditional graffiti, it would seem she is transforming her process and taking a step further, representing the energy of the classical period of street art. During the period between September 4th and October 4th 2014 at the Kolly Gallery, Zurich, we shall be able to witness the liquid form of a successful artistic transformation at a solo exhibition of the talented MadC.