Street artist MadC obtained quite a few fans by embellishing numerous walls around the globe with her colorful large-scale murals for almost 20 years. In fact, the prolific artist will soon reach an outstanding number of 500.000 fans on Facebook and what better way to celebrate than with a free-art-giveaway. In order to commemorate the event, but also to honor her devoted fans and followers, MadC decided to give something back to her growing Facebook community. And by something, we mean art! In the next few months, the artist will send little gifts such as prints, original sketches and small canvases all over the globe. These gifts will be involved in a little geocaching game and whoever finds them gets to keep them.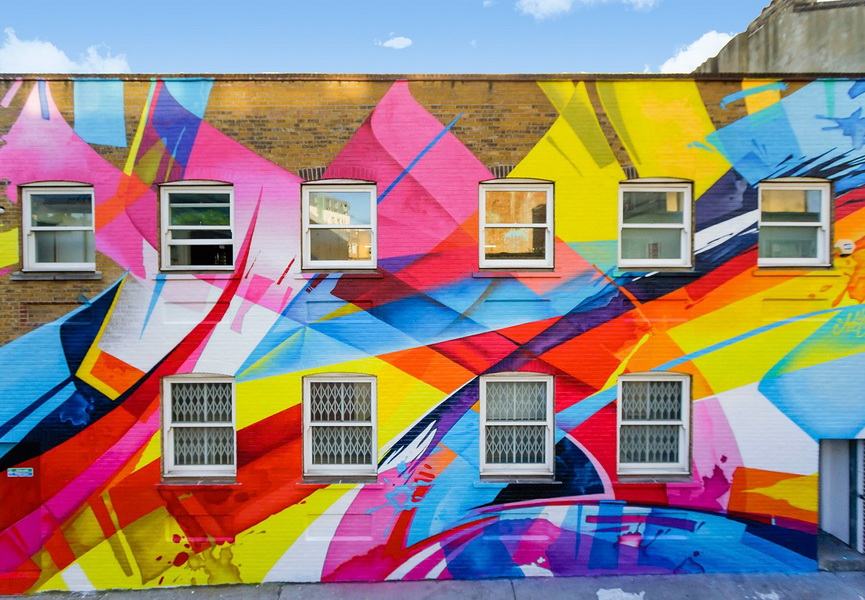 The Incredibly talented MadC
Claudia Walde aka MadC is a person of many talents. Prominent street artist and an author of three publications, MadC is best known for her large-scale outdoor murals, but she is equally adept with small canvases as well. The breakthrough in her career came in 2010 when she single–handedly painted a 700 square-meter artwork along the train line between the German cities of Halle and Berlin. The art piece that's probably the largest mural ever made by a single artist was dubbed 700 walls. A series of colorful abstract murals and four solo exhibitions in 2015 brought her the title of Widewalls' Artist of the year. The year of 2016 also began wonderfully for the artist with a new solo show that's currently on display at Galerie Brugier Rigail in Paris. She recently got back from Marrakech where she painted a large blue and pink abstract mural as a part of MB6: Street Art a brand new partner project of the Marrakech Biennale. Now, she's getting ready to carry out a little personal project of her own.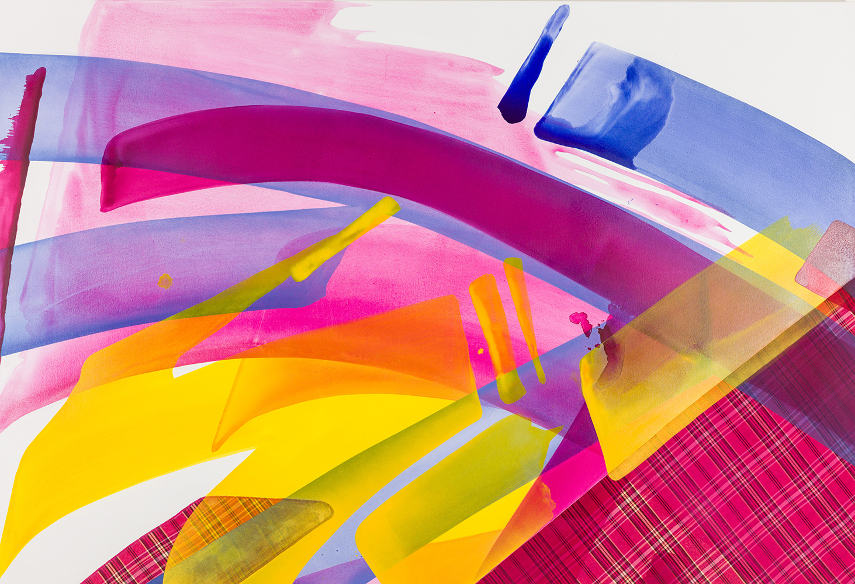 MadC Free Art and Original Gifts for Facebook Community
MadC followers are as versatile as her work. Throughout the years, she has gained the love and support from people aged 13 to 90 from every part of the globe. The supporters come from different financial backgrounds and many of them can't afford an original art piece, which is why MadC decided to organize this celebratory giveaway and give everyone a chance to own a MadC original. The giveaway will be carried out worldwide and the artist is still looking for assistance with the project in China, Japan and Brazil. For more info make sure to visit the artist's official Facebook page and who knows, maybe you will be MadC's 500 000th follower and launch the project yourself.
If you're as excited about MadC's new project as much as we are, make sure to share your enthusiasm by leaving a comment on our Facebook page
Featured images : MadC, Photo by DG77Wein ; MadC painting a mural in London, photo Marco Prosch ; MadC Exhibition at Pure Evil Gallery London