Known for her impressive graffiti works, Claudia Walde, better known as MadC, has managed to create a personal universe of forms, colors, and fonts that make her work instantly recognizable. Working all around the world on large-scale outdoor works, she has decided to transport her work to the studio and start painting canvases too. In her strong yet delicate gallery pieces, she investigates the relationship between overlapping colors, light, glass and calligraphic movement, as well as the differences and similarities between seemingly opposite mediums. Her new body of work is coming to Kolly Gallery in the exhibition titled Kaleidoscope. In this series, she explores the possibilities of art from a completely different perspective and conception.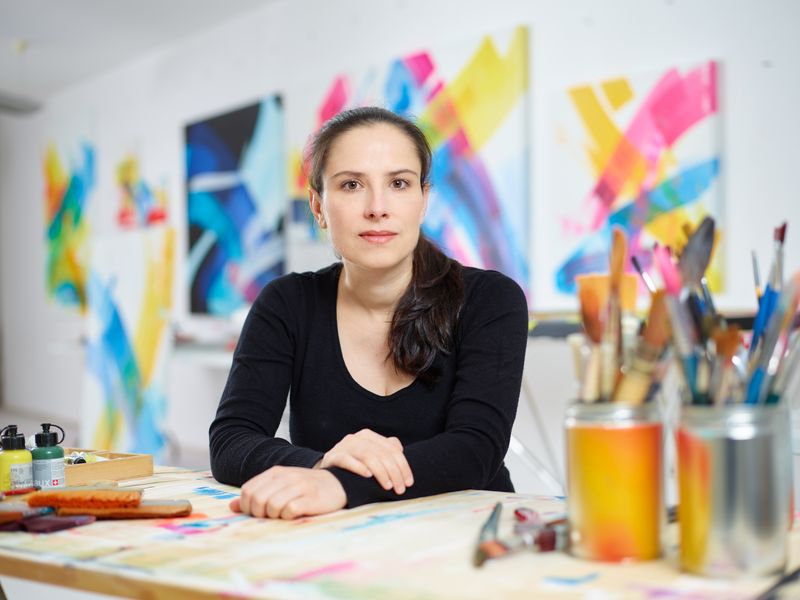 The Kaleidoscope
MadC is certainly a virtuoso of color compositions that conceive a synthetic and physical experience. This is especially evident in her Kaleidoscope series. In her exhibition from 2014, she customized empty 600ml spray paint cans to kaleidoscopes, cutting out small glass pieces of her calligraphic paintings. Referencing this with the title of her new show, she continues to explore her fascination with kaleidoscopes for the endless variations of images created through its movement. This time, the artist has transferred the small image of the kaleidoscope to the canvas, exposing the original canvases and their associated sparkling kaleidoscopes at the same time.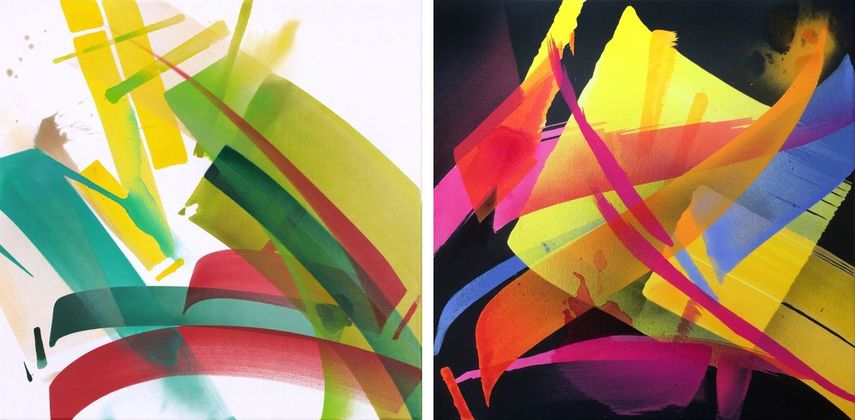 The Synthetic Perception of Colors and Emotions
Embellished with between 6000 and 20000 sparkling Swarovski and Preciosa Crystals, each of her unique pieces took weeks or even months to complete. Created in her signature style, this new body of work is characterized by the precise tuning of spectral color nuances and variations, brightness, saturation and transparency and the consistency of her calligraphic structures. It immerses the viewer and invites them to step into a synthetic perception of colors and emotions, creating a place without time and space, where rules are made by colors. Imbued with a specific mood and character, each piece allows a completely individual emotional experience with the spectator.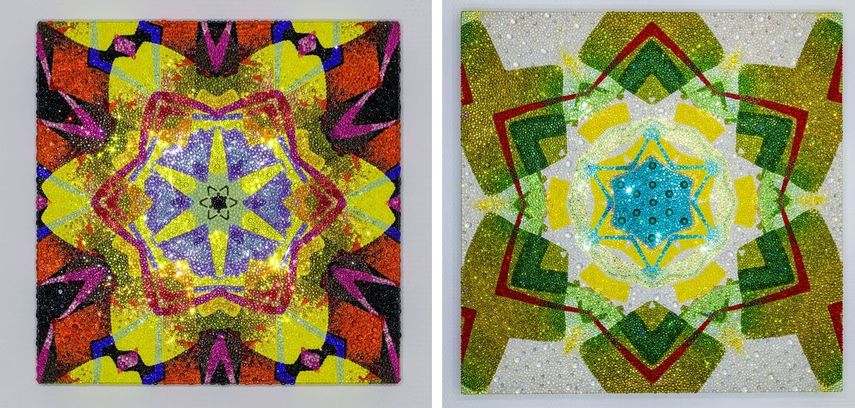 MadC Art Exhibition at Kolly Gallery
Besides being a talented and emerging artist, MadC is also a professional author for Graffiti and Street Art, which show her cultural and anthropological insight. One of the most remarkable pieces she made was the 700-Wall from 2010, a 700 square-meter work and most likely the largest graffiti created by a single person. The exhibition Kaleidoscope will be on view at Kolly Gallery in Zurich from December 8th, 2016 until January 7th, 2017. The opening reception will be held on December 8th from 6pm on.
Featured images: MadC - 13:07-2015 (detail); MadC - 14:08-2016 (detail). All images courtesy of Kolly Gallery.