The self-taught Italian artist Made 514 will bring his idiosyncratic art to the exhibition space of Punto 618 Art Gallery, in the form of a new solo show, titled Lines in continuom. The exhibition aims to deliver the artist's interest in originality, and the human (in)ability to accomplish it. As much as we are deceived by our own desire to make genuine moves and gestures in life, we occasionally find ourselves following the paths that have already been defined and paved by someone else. The exhibition takes this observation as a point of departure, in an exploratory spirit, which is based on optimism rather than self-criticism.
Singularity is Illusory
The impossibility to make anything entirely new could come as frustrating, but it is something we have to face sooner or later. Noticing that the moves we make are reminiscent of customary patterns is something that comes in time, and depends on our choice to acknowledge it; but at some point it becomes inevitable. However, this doesn't necessarily render human behavior as worthless or marginal. On the contrary, it makes some of the most precious aspects of human existence become apparent, such as our shared endeavor to participate in creation, while being informed by the same history. After all, it is the experience of others, alongside our own, that helps us make the right choices and produce meaningful things. As the upcoming exhibition suggests, the lines of the route that we follow are more or less the same, but it is our desire to be the vehicle that matters, and that ultimately makes the difference.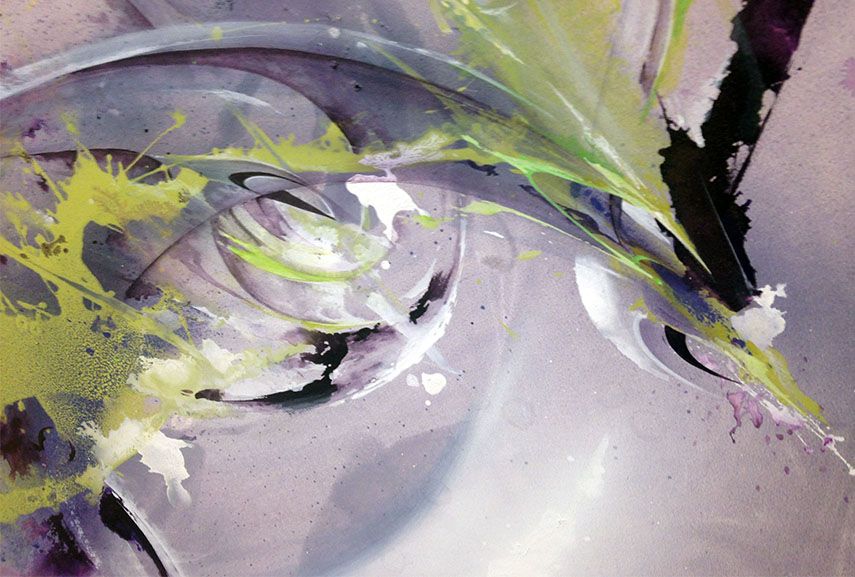 Two Series of Works
In one of its segments, the upcoming show will display a new series of works - Get It Fresh. The series corresponds with Made 514's visual style, reflecting on calligraphy and making new art forms which combine expressive graffiti forms with collage. Rapid strokes of ink converse with the patterns which arrange into imaginary characters on paper. These works will be accompanied by another series, which consists of works on canvas. These artworks could be said to be characteristic examples of Made 514's work, depicting fluid lines and soft abstract shapes that intersect and make unique visual amalgams.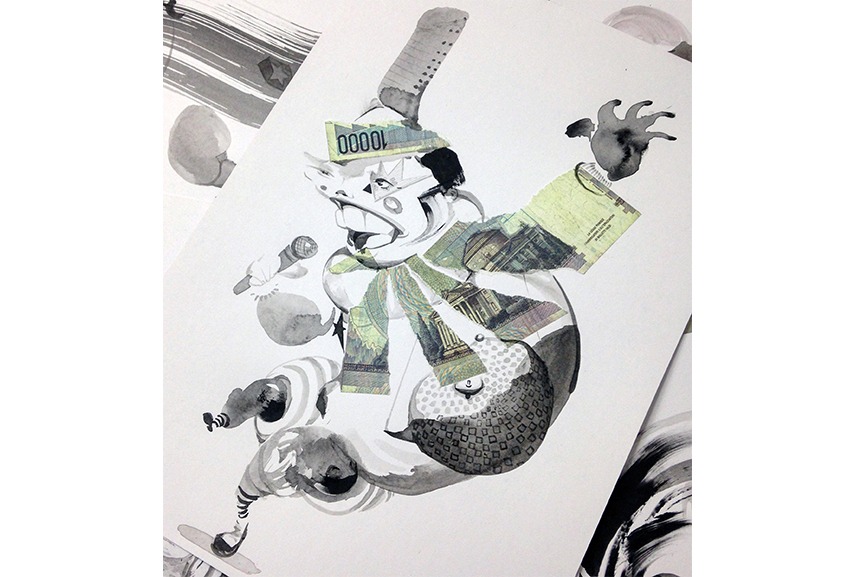 Made 514's Upcoming Exhibition
Lines in continuom will be on view from May 29th through July 3rd 2016, at Punto 618 Art Gallery in Venaria Reale. The opening reception is scheduled for Sunday, May 29th, from 6 PM. This exhibition will be a unique opportunity for the global audiences to take a look at Made 514's works and to pay attention to his progressive style, one that he has been developing for more than 20 years, as a graffiti writer and a visual artist.
Featured images: Made 514 - Work on canvas; Made 514 - Get It Fresh, detail. All images courtesy of the gallery.