One can best get to know a country through its culture. When it comes to Italy, there is probably no other country with richer and more lavishing art. After the fantastically received exhibition in spring 2014 entitled Made in France, Geoffroy Jossaume, owner of the GCA Gallery in Nice, suggested to organize the Italian version. Besides the classical art that Italy is known and respected for, the Italian urban art scene started developing, over a short period of time, some of the most promising and talented street art and graffiti artists. This time, reasonably entitled Made in Italy, the French gallery will offer its viewers an inside look into the exquisite style and techniques of eleven urban artists that will, once again, prove that art knows no boundaries.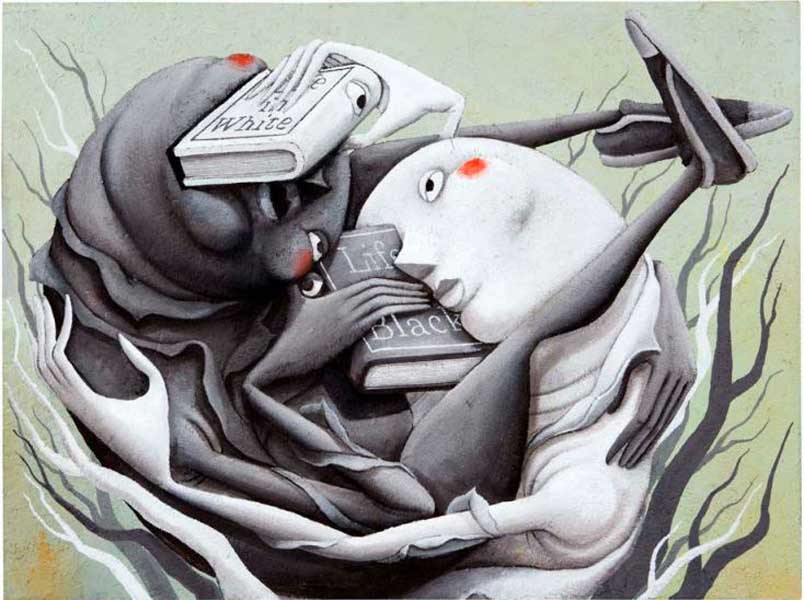 The Evolution
In the life of an artist, many factors make an important impact on their artistic development. Where else in the world could Alexandre Farto aka Vhils, renowned for his portraits made by digging plaster walls, develop such practice if not in the streets of Lisbon? Similarly, Italian artists Bo130, BR1, CT, Etnik, JBRock, Galo, Microbo, Orticanoodles, Peeta, Pixel Pancho or ZED1, would all agree that their style and art in general would be quite different if they had been practicing their craft somewhere else in the world. This is how distinctions in art are born that make a specific art scene vivid and unique. Featuring artists at the show are, with few exception, the first generation of Italy's graffiti and street art artists. This way, visitors at the GCA Gallery will get the chance to get to know the evolutive path of the Italian urban art scene.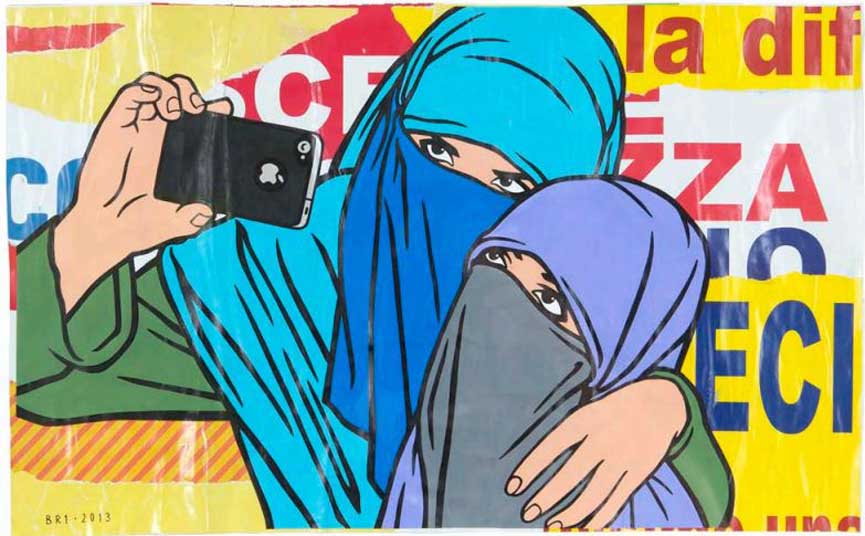 Italy's Eleven
BO130, Italian artist born and raised in Milan, became famous for his usage of most diverse techniques from painting to stencils, to stickers, to markers) to translate into images his inspirations, ranging from urban style, to music, to food, to sex, to graffiti. His works have been exhibited in across Europe and America, often along with his partner Microbo who is also one of the participants of the show. When asked about her influences in art, Microbo stated it was the microbiology, spirituality, energy and everything invisible. For Italian artist BR1, art is not only about depicting your creativity but also has a goal to spread social critique and message. Committed to raising awareness, BR1 creates artworks that have not only made it onto public spaces across Italy, but also into galleries, festivals and art fairs. For Italian street artist CT, new coding forms and letters are of big influence to him, which is highly visible in his works. On the other hand, Alessandro Battisti aka Etnik plays with 3D and transformation of shapes, colors and perspective, creating a surreal effect. Street artist Galo represents one of the veterans of Italian street art who are mostly influenced by contemporary masters like Pollock, Basquiat, Haring, and many more, while his colleague, JBROCK bases his work mostly on pop art.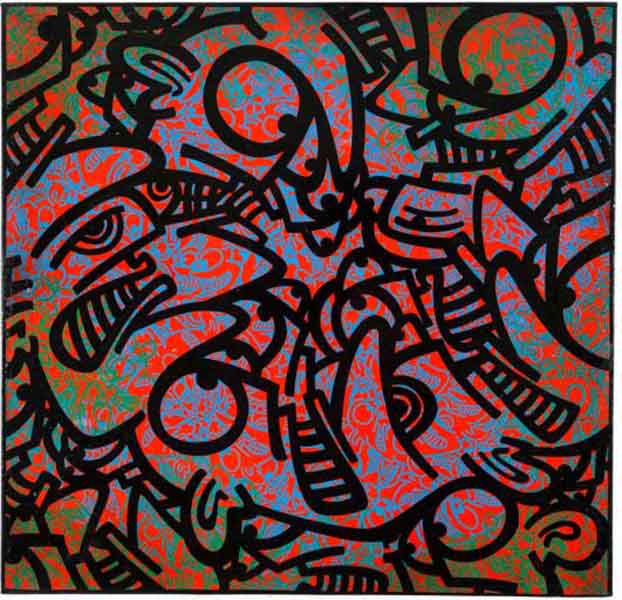 For the art collective Orticanoodles, founded in 2004, the imagery is currently based on portraits, sometimes social criticism and at other times, the choice of subject was simply driven by inspiration and respect towards the person. In case of Peeta, probably one of the most popular Italian urban artists at the moment, everything that we could possibly say would be an understatement. He plays with traditional lettering and 3D, giving them a visual rhythm and vibrance. Just like his colleague, artist Pixel Pancho made a name for himself thanks to his amazing skills and the ability to make larger-than-life murals featuring robotic creatures inspired by different environments: the beach, the forest and the Sci-Fi universe. And last, but not the least important name on the list of participating artists is ZED1, who paints round-faced figures with detached looking expressions in surreal scenarios.
The exhibition Made in Italy opens today, December 12th at GCA Gallery in Nice and will be on view all the way until March 28th, 2015. For more information, read the exhibition catalogue here.
If you're a fan of Italian urban scene and would like to be the first one to know everything about their upcoming projects, sign up for My Widewalls today!