What would happen if some high – level politician spit on the painting exhibited at a famous gallery or museum? How would the gallery's employees react, and what would be the audience's reaction to this inappropriate act? Probably, it would be labeled as an incident, and the "perpetrator" wouldn't be sanctioned. The same reaction would follow this improper behavior if it came from anyone who possesses a high level of political and symbolic capital. But, what would happen if a "regular" visitor, an ordinary individual does the same think? He or she would probably be driven out of the gallery, and maybe even a criminal charge would be initiated. However, this bizarre example may be deliberated in many ways, and it may inspire many questions. Inspired by the questions that may be posed after this imaginary incident, the Japanese contemporary artist Madsaki creates his art, while his works will be exhibited at the HVW8 Art Gallery in Los Angeles.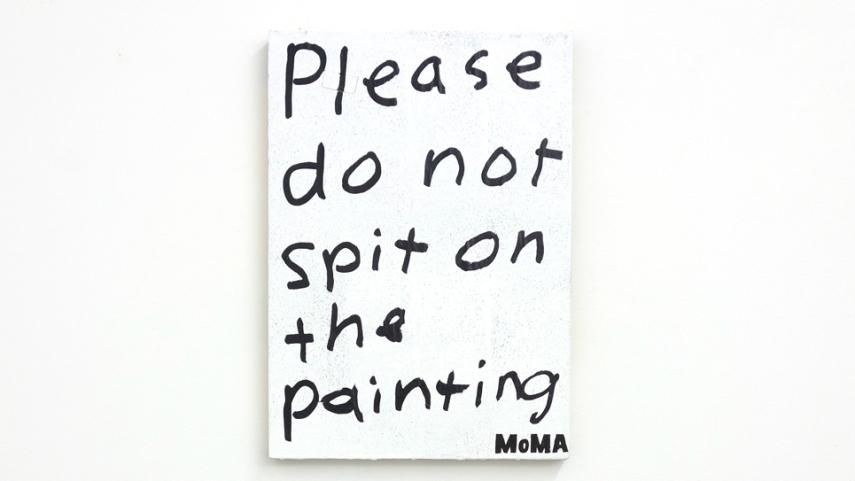 The Art of Madsaki
Madsaki is Tokyo-based artist who was educated in New York. He was born in Osaka, Japan, but for many years he was living in the US¸ where he spent some time getting education in New York's subculture. Madsaki boasted commercial projects with top tier streetwear designers and has worked in installation, sculpture, and industrial design. However, his latest works are characterized by naïve handwriting, gestural painting, and vulgarities. He uses these media for the works that are inspired by deep philosophical contemplations about questions of identity, belonging, property, politics, and politics of representation. The best way to understand Madsaki's work is by explaining his reception of the bizarre situation that we described in the first paragraph. Please Don't Spit on the Painting is scrawled on a xeroxed-textured background signed MOMA. With recognizable gothic font, this signature appears to be written by some museum's executive. This fantasized conversation constructed by the free interplay between the facture of Madsaki's gestural painting, vulgarities, and suggestive drawings exemplify the artist's current neurosis. The question that the artist poses are: Is it a plea for recognition or a show of total institutional irreverence? Who is really spitting at whom here? The artist's work is questioning the possible answers to these questions that are dealing with the property issues, the exploration of images and words, and the questions of belonging.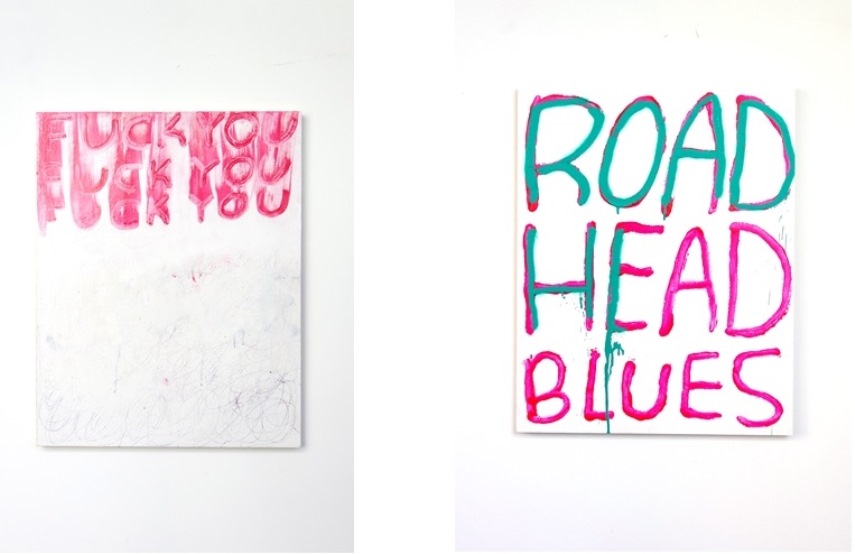 Please Don't Spit on the Painting
Madsaki's work is a bit satirical, and very critical. For example, his current works include the paintings with the words GO / TAKE A / SHIT / ON THE / LAWN in a rainbow, in a piece entitled Haiku Written by an American. The artist uses defecating on an ethnographically significant marker of American suburban comfort, the lawn, to pose the questions: Whose lawn? Whose shit? Who's American? These types of questions are central to the works of the Please Don't Spit on the Painting exhibition at the HVW8 Art Gallery. Titles, words and texture compose important parts of interpretation of answers to rhetorical questions, illustrations of suppressed thoughts, verbalization of repressed memories, Freudian slips. The Madsaki's work targets the issues on marginalization, questioning who is implicated and who is excluded, what is connoted and denoted. Madsaki poses these questions in very provocative and cynical way. In order to better understand the artist's position, it is important to say that Madsaki does not admit the allegiance to any country or culture. He heavily politicized against (Eastern and Western) conceptions of propriety. By using this method, he creates a new context in which both the artist and the audience are expected to become subjects of the work itself, as well as of interpretation.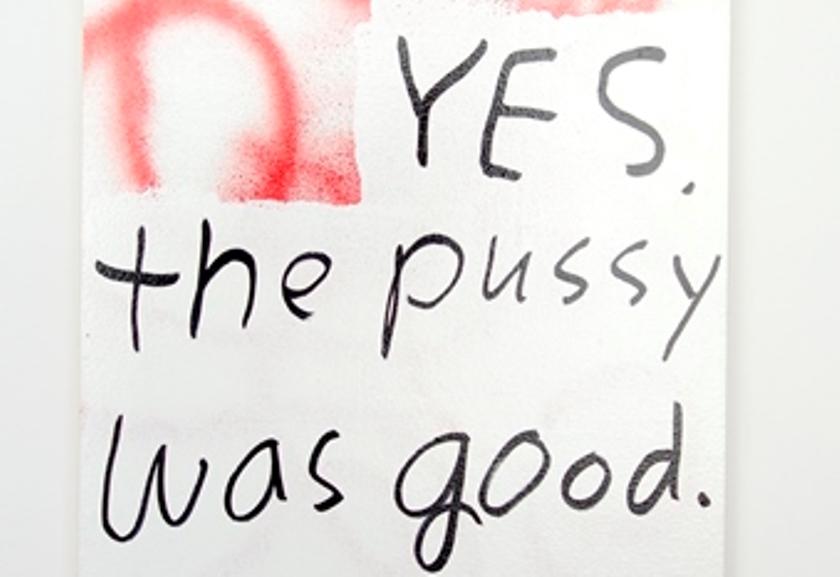 Please Don't Spit on the Painting at HVW8 Art Gallery
Please Don't Spit on the Painting exhibition of Japanese artist Madsaki is a bit controversial, critical, and poses many questions. Since it's tackling many important issues of contemporary art, this show is a must-see event for all art-lovers. The Please Don't Spit on the Painting exhibition at the HVW8 Art Gallery in Los Angeles will be on view from February 27th, until March 22nd.
Sign up for MyWidewalls, and be informed about upcoming exhibitions!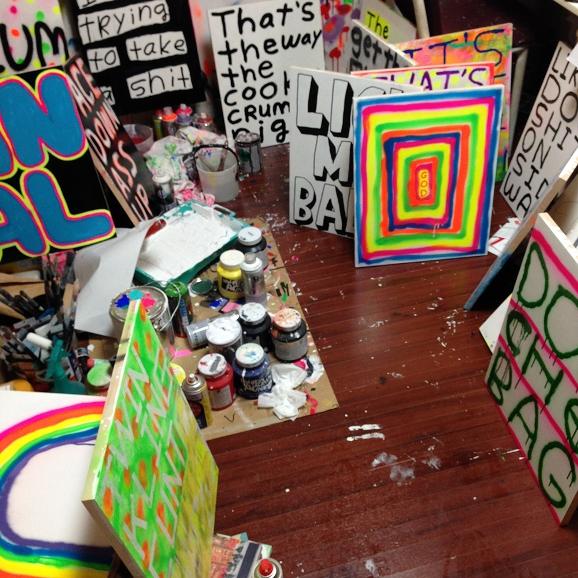 All images courtesy of HVW8 Art + Design Gallery, Los Angeles.