Born in Lisbon, the artist Mafalda Figueiredo creates works that address matters of gender equality. Using an aggressive gesture mixed with figurative elements reminiscent of 80's Neo-expressionism, she rebels against a predominantly male art world and an over-conceptualization of art. Through self-analysis and self-confrontation and a restless search for self- knowledge, Figueiredo engages with notions of observance, constructing narratives that seem alarmingly direct.
Her latest body of work will soon be on view at Maus Contemporary in the artist's first US solo show. Titled Hold still, look out, the exhibition brings together works that question the positive and negative aspects of both watching and being watched. As the artist explained, this body of work "narrates the reaction of the imaginary characters of my stories as they are interrupted in their moment and look out of the scene, or out of the dream".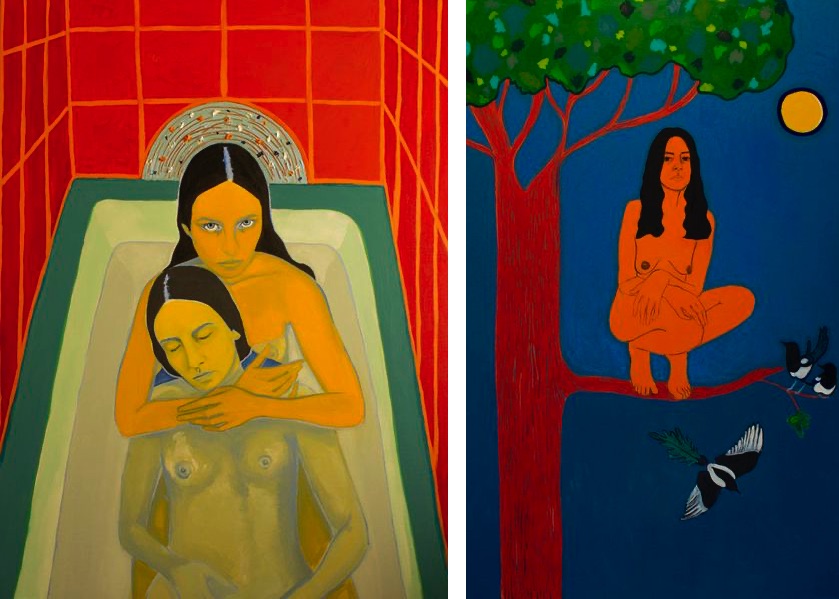 The Practice of Mafalda Figueiredo
Mafalda Figueiredo is best known for her often large-format works on canvas that subtly deconstruct sexual norms, customs, gender identity and expectations, as well as the subtlety and complexity of dreams. Executed in a style that combines the color tension and sensitivity of Fauvism with the humor and style of Neo-Expressionism, her works offer seemingly straightforward but unexpected, interpretations of interpersonal relationships with the viewer.
The artist's creative process comes from self-analysis and self-confrontation and a restless search for self- knowledge, considering that the object of art should be the expression of a deep confrontation with the self, of a personal history instead of art history.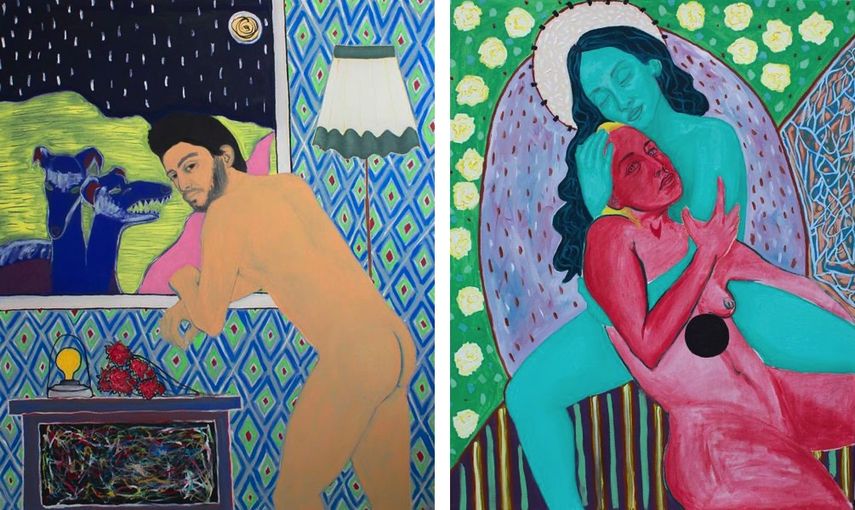 Watching and Being Watched
This recent body of work features figures that stare out of the canvas in what seems to be a straightforward confrontation of the viewer. As Figueiredo explained, as a woman, she has always felt watched, particularly by the male gaze. Reflecting on this experience, she questions both positive and negative aspects of both watching and being watched, painting characters who both reject and accept this gaze perfectly.
As it happens when I realize I'm dreaming and find myself looking out of the dream and turning from the object of observation into the observer, as if my consciousness shifted from one to the other, traveling back and forth from inside the dream to outside it.
In these works, the artist reflects a single moment where real people, who are mindfully focused on something or someone, are suddenly interrupted by the scrutiny of the spectator, continuing to stare at their observer in an engaging way.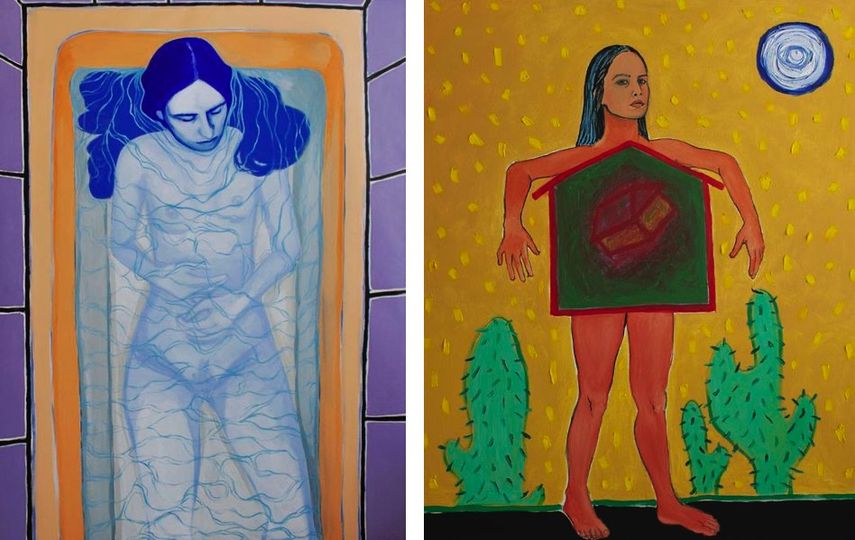 Mafalda Figueiredo at Maus Contemporary
The exhibition Hold still, look out will be on view at Maus Contemporary in Birmingham, Alabama from March 20th until May 1st, 2020. The opening reception will take place on Friday, March 20th, from 6 to 8 p.m.
Featured image: Mafalda Figueiredo - Night Whispers, 2019. All images courtesy of Maus Contemporary.