Growing up, most of us have a celebrity we look up to, be it a movie star, an artist of some kind, a sportsman or a musician. We admire them, sometimes obsess over them and we want to be them when we grow up. For Shepard Fairey, this was Sid Vicious, the punk rock icon and the former member of Sex Pistols. Except Shepard Fairey didn't exactly collect his posters - rather, he made them himself, creating a unique tribute to his idol. Entitled Superman is Dead (S.I.D.), the exhibition at Magda Danysz Gallery in Paris will feature the artist's rarely before seen paintings, prints and photographs of the rock star.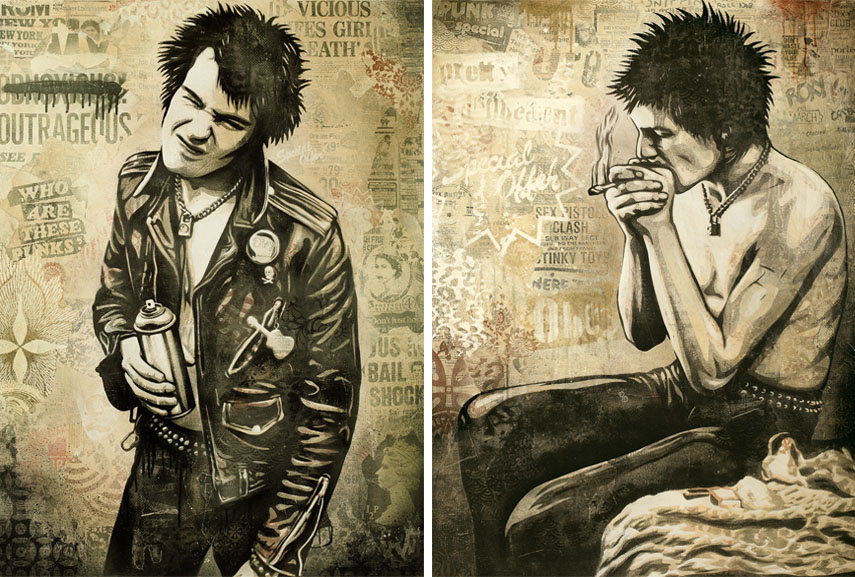 Superman is Dead
During his short but turbulent life, Sid Vicious, born John Simon Ritchie, established himself as a bad boy and a renegade rock star. After two highlight years as the bass guitarist and vocalist of Sex Pistols, he died of a heroin overdose in 1979, at the age of 21. Often in trouble, as it happens, Sid Vicious was also known for being arrested for the murder of his girlfriend Nancy Spungen, and their love story was often featured in popular culture. The popularity of Sid Vicious grew enormously after his death, turning him into an immortal punk rock legend and the music he made during his time with the Pistols continues to have great influence even today. The Sid Vicious mania did not leave Shepard Fairey indifferent either, as the musician became his personal hero, his Superman.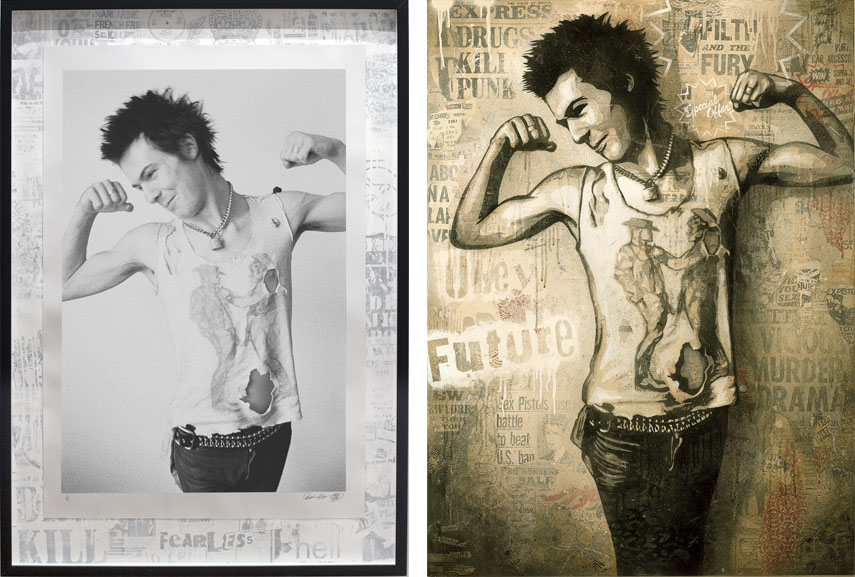 Shepard Fairey - A Tribute to Sid Vicious
It wasn't just the music of the Sex Pistols that left Shepard Fairey in awe; it was Sid Vicious rebellious image as well, which the artist portrayed in many of his early works; and it wasn't until he saw the photographs of Dennis Morris, who had taken intimate pictures of Sid Vicious back in the day, that Fairey found proper inspiration and started painting his old subject again. The comprehensive photographic archive of Dennis Morris helped him create an entire series dedicated to the Superman, using his trademark graphic style and limited use of colors such as beige and brown. Shepard Fairey manages to translate an array of emotions through his stylized works, detailed yet plain and direct, giving a superb portrait of the iconic punk star.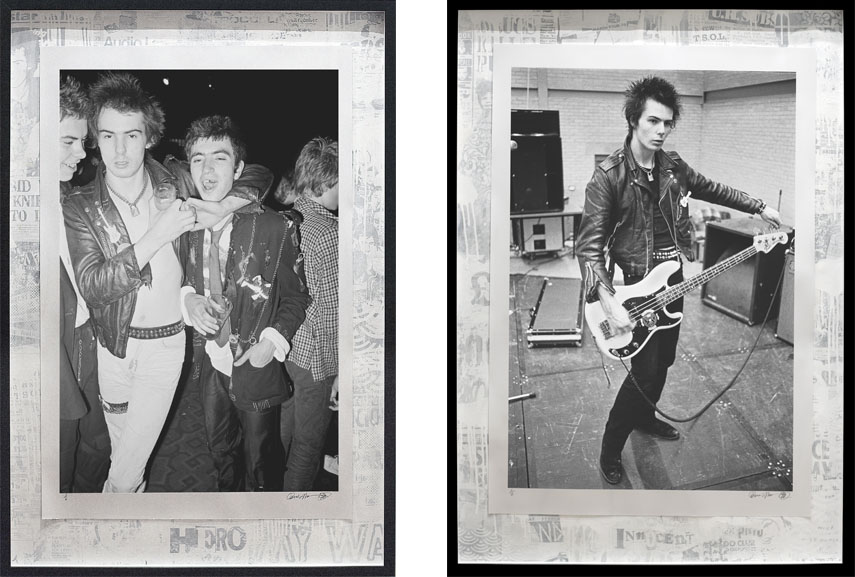 The Exhibition at Magda Danysz Paris
Shepard Fairey is widely considered one of the most influential street artists of today, with an artistic career spanning over 25 years. We had the wonderful opportunity to speak to Shepard recently, so be sure to check it out! Superman is Dead, a solo exhibition by Shepard Fairey will be on view at Magda Danysz Gallery in Paris, France, from July 4th until August 1st 2015. The opening is scheduled for July 4th from 6pm to 9pm. The prices of the works in the show range from 2.500 to 30.000 euros.
For more iconic art, sign up for My Widewalls!
Featured images:
Shepar Fairey - Sid mugshot, detail
Shepard Fairey - Power, detail
All images courtesy of Magda Danysz Gallery