We recently wrote about two exhibitions that took place at Magda Danysz Gallery – the first one at the Shanghai gallery, and the second one at the Paris Gallery. The first was the exhibition of JonOne, while the second one was a solo exhibition of Shepard Fairey entitled Superman is Dead. Well, it was an interesting and exciting summer for Magda Danysz gallery, but this great art platform is preparing one more amazing event for September – an exciting exhibition of new video installations entitled Lost Bodies. The central theme of the exhibition is the body in its various forms and movements.
Benjamin Seroussi - Divine Proportions
Divine Proportions from Benjamin Seroussi on Vimeo.
Magda Danysz and Digital Art
An exhibition of digital and video art at Magda Danysz Gallery is not a surprising event. Since 2006, the gallery promotes the digital art and video; actually, the promotion of this art form has been a focus of the gallery. Magda Danysz is a member of the board of the CUBE, a famous institution in the promotion of various and innovative forms of digital art. Since then, Magda Danysz has been organizing monthly video sessions in Paris and Shanghai and curates groundbreaking video exhibitions, not only for their artistic choices but also their scenography. Three times a year, Magda Danysz is involved in the video event Sundays Screening, working together with other Parisian galleries. She also collaborates with several artists for whom video is a part of the artistic expression such like Yang Yongliang, JR or VHILS.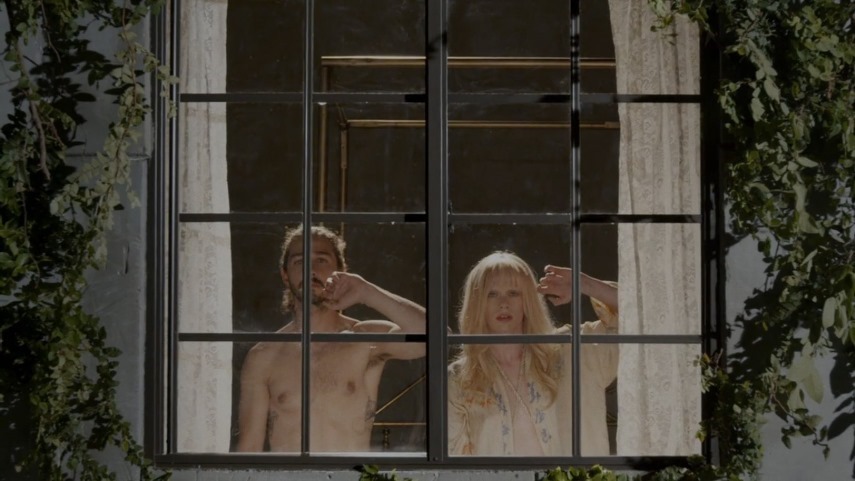 Lost Bodies
Artists who participate in the Lost Bodies show have different backgrounds and approaches. However, all of them have created works that are dealing with the forms and movements of human body. Benjamin Seroussi (who idealizes forms and movements) has been working as a creative filmmaker since the early 2000s, and he is frequently collaborating with leading designers, cinematographers, choreographers, and musicians. In his portrait photographs, Amsterdam-based artist Erwin Olaf plays games with the idea of cold reality versus cruel artifice. Alma Har'el is famous for her ability to artistically blur the lines between documentary and fiction, effectively utilizing choreographed dance sequences and inspired musical choices in a surreal, dream-like poetic meditation on life, while she collaborated with Sigur Ros in directing the composition Fjögur Piano. During the show, the visitors will also have an opportunity to see Marie Vic's video, in which the artist transforms the body into colorful silhouettes blown up by the wind. Showcasing the work of several artists, the exhibition truly speaks to the diverse range of digital art.
Kevin Frilet - Under

'Under' by Kevin Frilet - NOWNESS from NOWNESS on Vimeo.
Video Show at Magda Danysz Gallery
The Lost Bodies show at Magda Danysz Gallery is a perfect opportunity for all those art lovers who like digital and video art to enjoy in some quite amazing pieces. The show will culminate with a special appearance at the "un dimanche à la galerie" show hosted by the Committee of Art Galleries, where guided tours of the exhibition will also be provided (on September 27). The Lost Bodies exhibition will be on view from September 5 until Septmeber 27, 2015, at Magda Danysz Gallery in Paris, France.
Sign up for My Widewalls for free, and be informed about upcoming exhibitions!
Featured Images: Alma Har'el - Fjogur Piano
All Images courtesy of Magda Danysz Gallery.