Mother's Tankstation Gallery will be holding a Maggie Madden's exhibition titled Hardly Audible. Perceiving her work in a three-dimensional view, one has to wonder how does she do it? Maggie Madden's installations appear simple at times, yet the more viewer looks at it the more he/she gets attracted towards its magnificence. What started as experimentation a decade ago, now became the focal point in many of her artworks. By combining unique materials to manufacture her works, she implemented a new view to her pieces.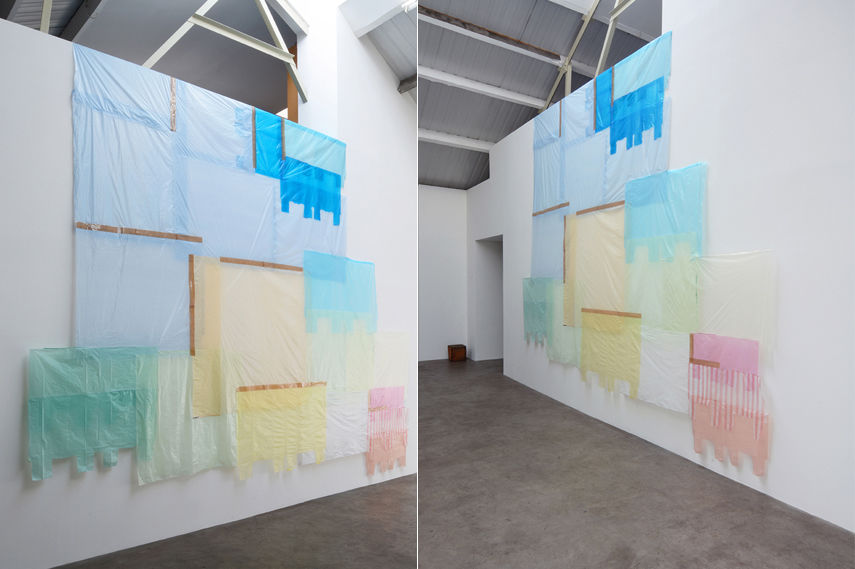 The Many Uses
A well-versed sculptor such as Maggie Madden saw the potential in ordinary things, such as plastic bags. Traveling through the four corners of the world, she started collecting plastic bags. By combining them in different shapes and colors they transcend into powerful pieces of artworks. A long time ago, in order to get to the small wires concealed in cables; she started peeling off the protection around them. Having experimented with different colors, the artist transformed the wires into something more. She gave them a higher purpose, a three-dimensional view, however when looking through their transparency, there comes a whole picture and a bigger story behind them.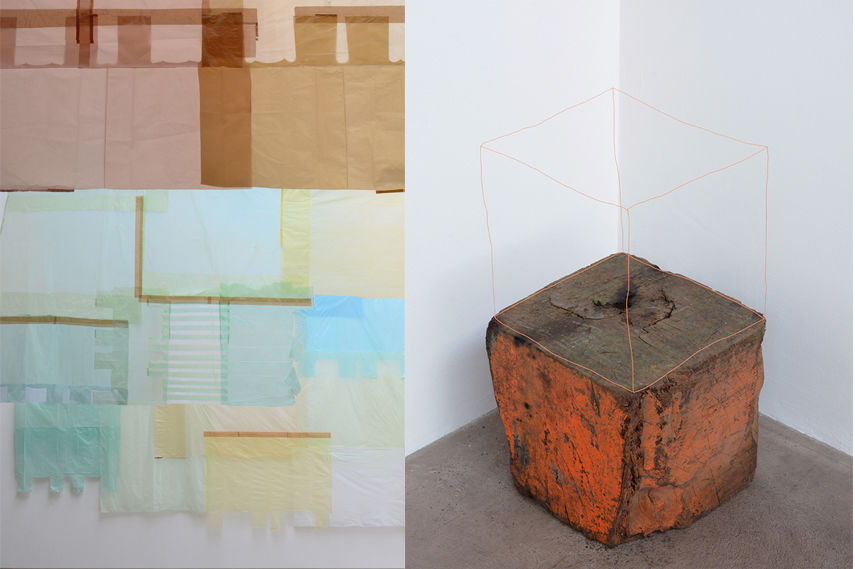 Point of View
While looking at her works, we can see that the artist achieved something greater. Gentleness in colors used is perfect to describe the story behind her artworks. Maggie Madden's art can be viewed from different standpoints, but the viewer can't help looking through them. The magnificence behind them lies in perfect transparency with the light, which can be seen in her previous works; High Rise (2014), A Great Expanse (2014), Rolling Out (2013) and If Only (2013) respectively. A thought comes to mind that Maggie Madden does her art with such care and purpose, that they gain a sense of freedom upon display. Plastic bags in her preceded work A Great Expanse (2014); have been collected through many years of travel and carefully selected, before the joint combination of colors made them whole. On many occasions her sculptures resemble a drawing painted in plain sight, although they can be touched, there comes a feeling that only by looking at every corner and through her artwork, the viewer can see it all.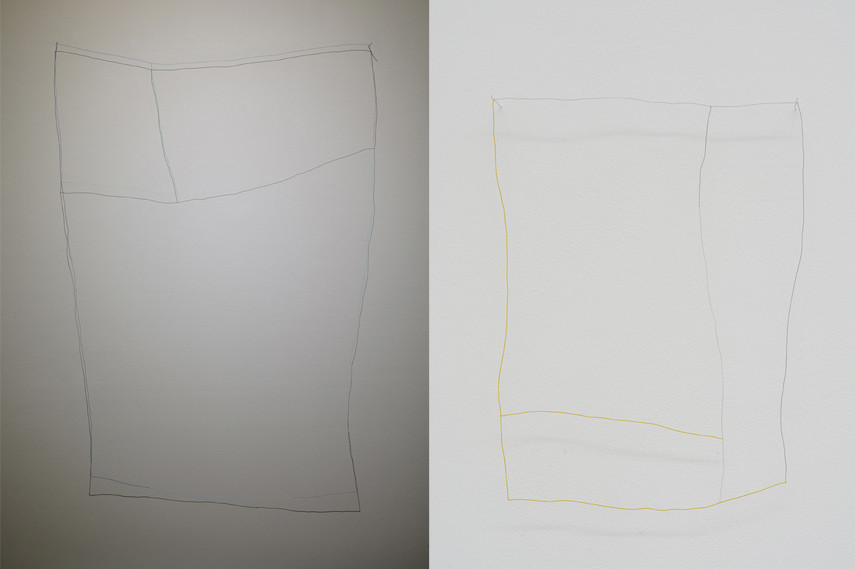 Maggie Madden Exhibition at Mother's Tankstation Gallery in Dublin
A new dimension of viewing through the art will be presented, as the opening ceremony starts on April 13th from 6 to 8 pm at Mother's Tankstation Gallery which will be holding on display a new Maggie Madden exhibition titled Hardly Audible. By using ordinary things in life, her artwork gains a new meaning in combining them together.
Featured image: Maggie Madden - Hardly Audible Installation View, 2016. Images in slider: Maggie Madden - Hardly Audible Installation View, 2016, Maggie Madden - Out of Focus, 2016. All images courtesy of the artist and Mother's Tankstation Gallery.