More or less all the artists active during the second and the third decade of the 20th century were well connected and informed about the latest art tendencies. All of them naturally gravitated towards Paris, which was not only the meeting point for artists coming from different parts of the world, but it was also a bohemian environment saturated with lavish cabarets, vibrant cafes and decadent lifestyles. In this city, a number of artists influenced each other, started collaborating, became friends or lovers; however we turn, their paths were crossed, and this was also the case with the very icons of the Surrealist movement, Salvador Dalí and Rene Magritte.
In order to examine the differences and similarities of their practices, the Dali Museum in Florida decided to organize an exhibition simply called Magritte & Dalí, the first to explore these legendary artists simultaneously.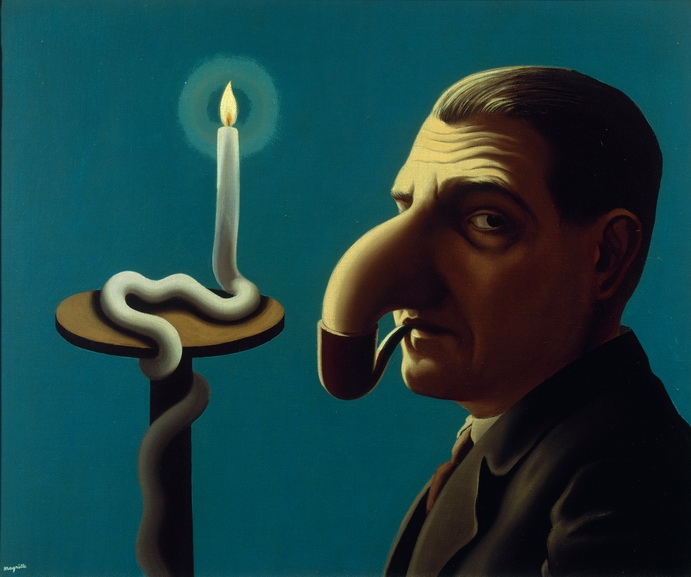 The Story of Two Masters
Rene Magritte is celebrated for his deeply enigmatic practice, which was critically recognized shortly after he became a member of the Surrealist Movement in 1927. At the same time, Salvador Dalí already rise to fame and after arriving in Paris in 1929, Magritte was the first artist he met.
Therefore, the activity of the two renowned figures overlapped in a period from the late 1920s to the 1940s since they use to hang around the same circle and showed their works in the same Surrealist exhibitions.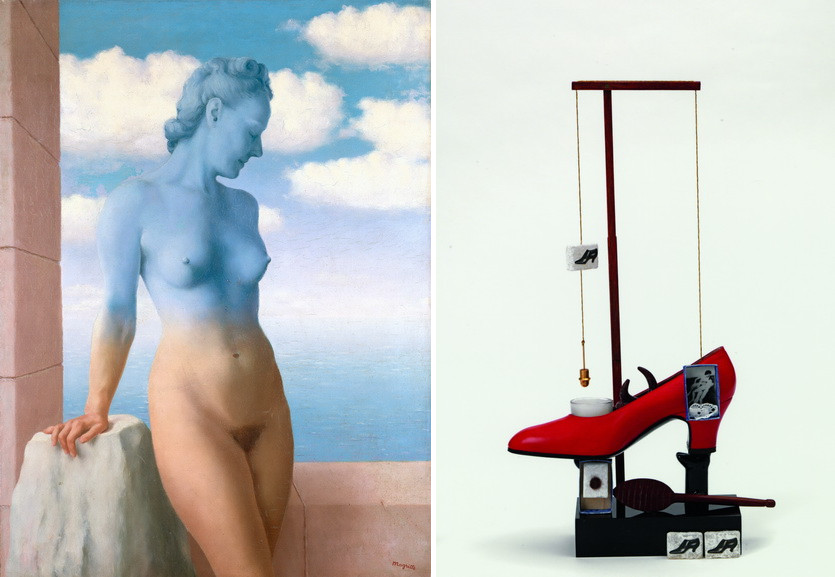 The Installment
The exhibition design is aimed to resemble the Surrealist spaces envisaged and produced by Magritte and Dalí. The dialog between the two artists in the opening segment is set to represent the recurrent motifs and creative differences in their distinct painterly practices.
Following up are the environments inspired by the artists desire to challenge perception – the first one being an immersive installation consisting of clouds, while the second is a participative one since it enables visitors to become living works of Surrealist art in interaction with augmented reality portals.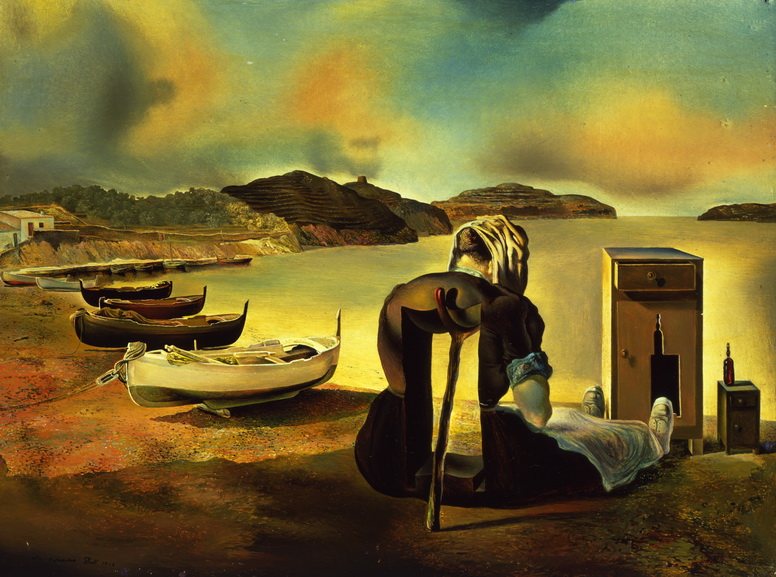 Magritte and Dalí at The Dalí Museum
The exhibition is organized jointly by The Dali Museum and The Magritte Museum (a part of the Royal Museums of Fine Arts of Belgium) and is curated by Dr. William Jeffett, Chief Curator of Exhibitions at The Dalí Museum, and Dr. Michel Draguet, General Director of the Royal Museums of Fine Arts of Belgium. A variety of corresponding programs will take place at the museum during the exhibition such as lectures, themed movie series educational programs activities, etc.
Magritte & Dalí will be on display at the Dalí Museum in St. Petersburg, Florida until 19 May 2019, and in the fall it will travel to Brussels.
Featured images: Salvador Dali - Fantasies Diurnes (Diurnal Fantasies), 1931. Collection of The Dali Museum, St. Petersburg, FL (USA) 2018 Salvador Dali, Fundacio Gala-Salvador Dali, (Artists Rights Society), 2018. In the USA: c Salvador Dali Museum, Inc., St. Petersburg, FL, 2018; Rene Magritte - L'ile au tresor (Treasure Island), 1942. Oil on canvas, 60 x 80 cm. Royal Museum of Fine Arts of Belgium, Brussels 2018 C. Herscovici / Artists Rights Society (ARS), New York. Photo Credit: Banque d'Images, ADAGP/Art Resource, NY; Salvador Dali - Old Age, Adolesence, Infancy (Three Ages), 1940. Oil on canvas. Collection of The Dali Museum, St. Petersburg, FL (USA) 2018 Salvador Dali, Fundacio Gala-Salvador Dali, (Artists Rights Society), 2018. In the USA: c Salvador Dali Museum, Inc., St. Petersburg, FL, 2018