Inside the White Cube, Mason's Yard, during the period between July 16th and September 27th 2014, the works of Nora Berman, Parker Cheeto, Carey Garris, Celia Hollander, Justin John Greene, Blackwidow LA, Daniel Lane and Orion Martin will be on show. The exhibition is called Maid in Heaven / En Plein Air in Hell (My Beautiful Dark and Twisted Cheeto Problem), and it is a representation of contemporary multimedia artwork.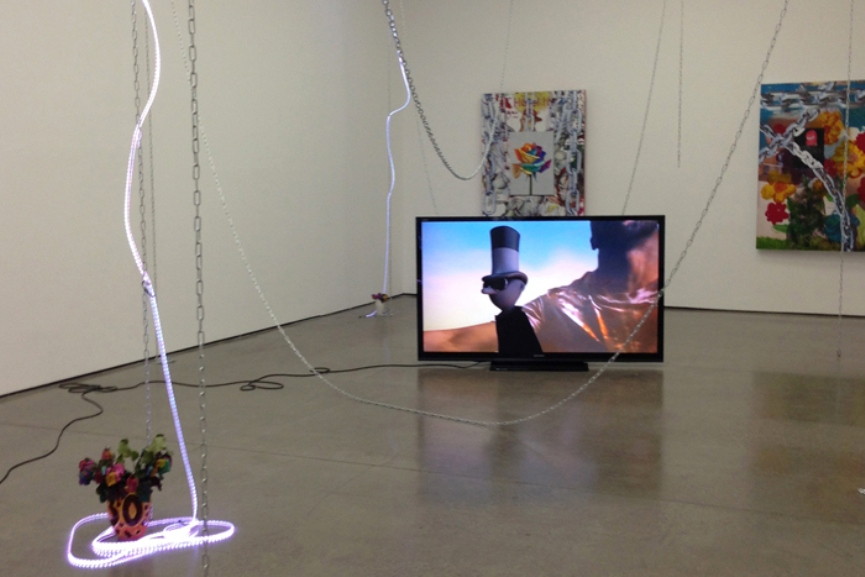 Parker Ito is Parker Cheeto is Parker Ito…
So, who is this internet persona called Parker Cheeto? What does this multimedia identity have to do with the young artist Parker Ito. It is in fact a story of an abstract identity which is now created by numerous individuals, but which started its life after Parker Ito's exhibition Parker Cheeto… The ambiguity of stances about "real life" and the existence on-line represent an exercise in futility for Ito. To paraphrase his own words, there can not be some sort of "non real life". In this day and age, says the artist, everything we do and who we are is somehow referenced on the web. It is actually the space between these arguments on the contemporary state of our identities and the artwork of Parker Ito that the intriguing questions can be raised. Ito once said that there shouldn't be room for getting upset about internet privacy. The social media exists so that we can share information, according to Ito. It is in this extensive accessibility of information on the Internet were Ito finds both the space for inspiration, as well as the space for art creation.
Maid in Heaven
At Mason's Yard, under the leadership of Parker Cheeto, an amalgamation of references in connection with popular culture and mass media can be seen and experienced. Somewhere in between the chain suspended displays and Ito's skateboard, visitors of the exhibition will be able to dwell upon the technological and media transformations of contemporary art. As Ito would probably say, his artwork, whether is a jpeg or a painting is only a temporary substitution of "real art product" which resides in someone's' iPhone, posted on the web by another person. This is, in fact, the reality of the times we live in and, according to Ito, it is the nature of contemporary art to exist in the infinite space of cross-referencing and the symbolic power of the multiverse we call Internet.