Bern-based Galerie Rigassi by SOON is organizing Maja Hurst exhibition – the show that will take place in recently opened art space by this great gallery. We recently wrote about the exhibition of Zimoun, titled Motore, Karton, MDF, Draht, Kork, Kabel that was on view until March 19, and it was the last program at the SOON Gallery' Bern old venue before the relocation to the new place. The Gallery has moved to a new space in the city center and start operating under the name of Galerie Rigassi by SOON. So, the visitors of the Galerie Rigassi by SOON will have a perfect opportunity to enjoy new works by amazing self-taught artist Maja Hurst aka TIKA. The show is titled EXECRATIKA.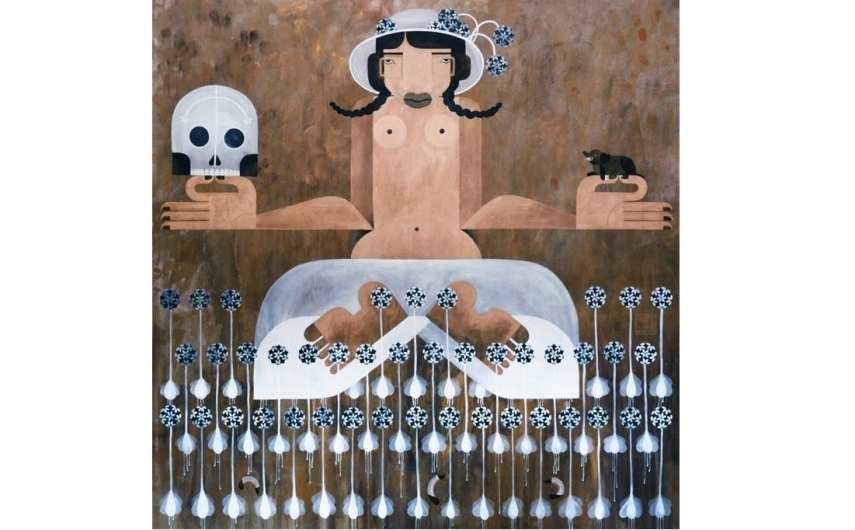 The Art of Maja Hurst
Maja Hurst (more precisely, Maja Hürst) was born in Switzerland in 1978, raised in Cairo and Cologne. In 2004 she received her diploma in Visual Communication at the school of art and design Zürich, ZHdK. TIKA can be found as building bracing murals in Cape Town, Cologne, Atlanta, Bangkok, The Gambia, Rio de Janeiro, Istanbul, Berlin, Alexandria, Zurich, and many more. Deeply rooted in d.i.y. culture, she experimented with manual multiplying techniques like wood- or linocut, silkscreen print and stencils in which she produced countless posters for Zurich's hip-hop and squat scene. Since 2003, she is working full time on her visual universe TIKA which can be found as large scale building bracing murals all over the world. Through her art, Maja creates a unique discourse on contemporary global society, often by making parallels with traditions and the past. Modern megacities have created strict way of living, and this way of living is catalyzed into reduced shapes on grid precision, filled with savagely applied textures and scratches through layers of dust, paint and history reminding of wild vintage tropicalism.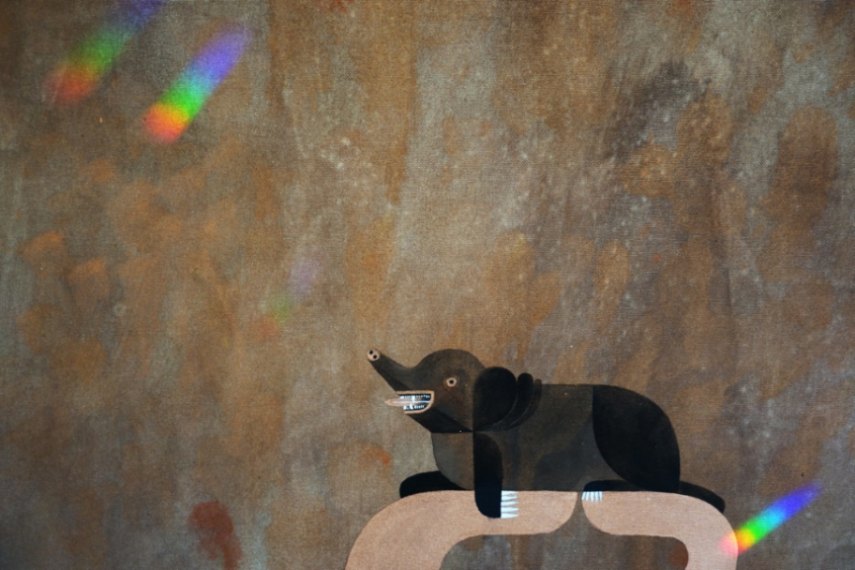 EXECRATIKA
However, Maja Hurst – TIKA is not involved in urban art practices exclusively. She also creates sculptures, and paintings, which will be visible during the exhibition EXECRATIKA. For the exhibition EXECRATIKA, Maja Hurst has dealt with human characteristics and emotions. The artist has just arrived from Brazil, and will be presenting 30 new artworks, which perfectly match with Maja's previous practice. The title of the exhibition comes from the English word "to execrate", so we can expect to see works where the artist has execrated the deepest characteristics of human beings. Many of these new works are connected with symbolism, while you will also see animals and naturalistic elements on her compositions. Liberating, exhilarating, depressing, sad, powerless, helpless, indifferent, happy, love, euphoric – those feelings are depicted in the new works by this amazing artist.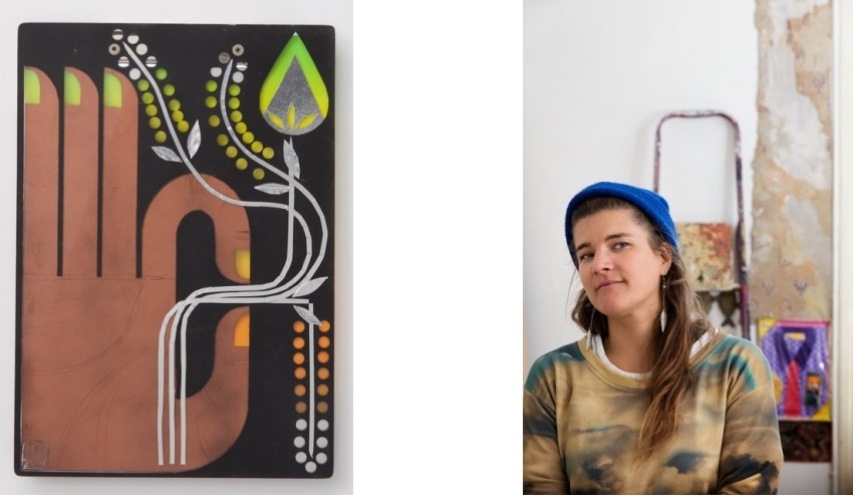 Maja Hurst Exhibition at Galerie Rigassi by SOON
Galerie SOON is an art gallery with a refreshing mix of photorealistic and figurative painting, street and urban art, photography and modern sculptures. The Gallery has two spaces, one in Zurich and one in Bern. As we already mentioned, Galerie Rigassi by SOON has just moved to a new space in the Bern city center, so you can use this opportunity to check out the new space. Be sure not to miss Maja Hurst exhibition! It will be on view from April 28 until May 28, 2016 at Galerie Rigassi by SOON in Bern, Switzerland. The opening is scheduled for 28 April 2016, 5-8pm.
Featured Image: Maja Hurst - EXECRATIKA exhibition, artwork; EXECRATIKA. Images courtesy of Galerie Rigassi by SOON.