Man Ray found the surreal in the commonplace, particularly in the female form. Throughout his career, many women took leading roles in front of his lens, seducing the Surrealists and becoming the subjects of desire, inspiration, literature and dreams. He often reduced their bodies to torsos or heads and transformed them with surrealist tropes – sometimes deliberate, sometimes accidental. "Only from Man Ray could we expect the Ballad of Women of the Present Day," wrote André Breton with regard to the female portraits by the genius photographer.
This fall, CAMERA – Centro Italiano per la Fotografia will pay homage to the great master with the exhibition dedicated to a specific subject: the woman. Titled MAN RAY. Le seduzioni della fotografia, the exhibition brings together around two hundred photographs produced from the 1920s right up to his death in 1976, all featuring female subjects.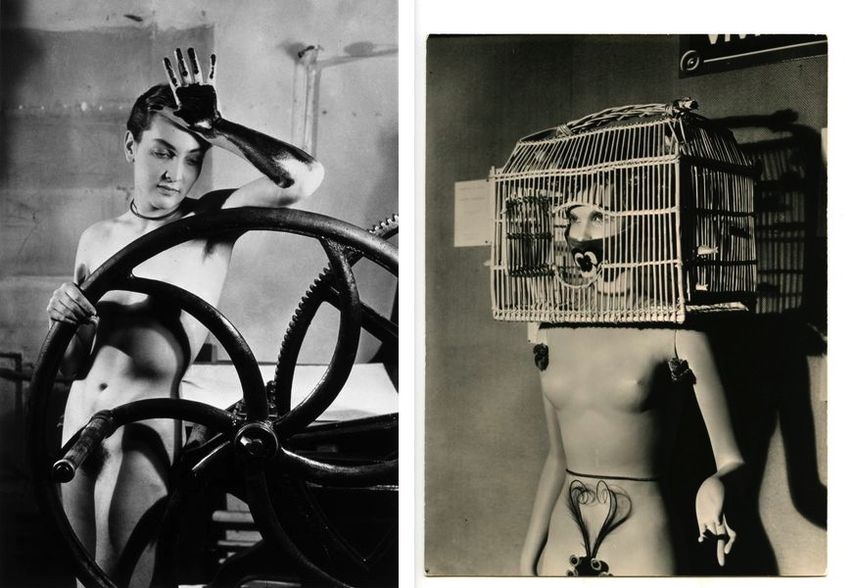 Man Ray and Women
Throughout his life, Man Ray happily put women on a pedestal, nurtured them, encouraged them, seduced them, loved them, objectified them and sometimes tried to control them. And he photographed them, continuously, obsessively. Many of his pictures of women have become archetypes of a certain kind of photographer's gaze ever since: voyeuristic without being too cruel, randy without being coarse.
These images, which wrote the history of 20th century photography and which became part of the collective imagination, will now be joined together at CAMERA – Centro Italiano per la Fotografia. They demonstrate his remarkable ability to reinvent not only the photographic language but also the representation of the body and the face and even genres such as the nude and the portrait through his rayographs, solarisations and double exposures.
Subjected to a continuous metamorphosis of shapes and meanings, the female body in Man Ray's work shifts from an abstract form into an object of seduction, a classic memory or realist portrait, while reflecting the time and forms of representation.
Man Ray's Muses - Artists in Their Own Right
The visitors will have an opportunity to see many of Man Ray's muses, from famous female artists of the era to Juliet, his lifelong companion who appears in some of the most amusing and significant images in the show.
As many of these women were also artists in their own right, the exhibition will also feature their works, mostly produced in the period in which they were most directly in contact with Man Ray and with the Dadaist and Surrealist avant-garde environment of Paris.
These include splendid portraits of Berenice Abbott, shot between 1926 and 1938 in Paris and New York, the estranging visions of everyday life of Lee Miller, including the numerous self-portraits and nudes of male and female models, and works attributable to the language of street and landscape photography by Dora Maar.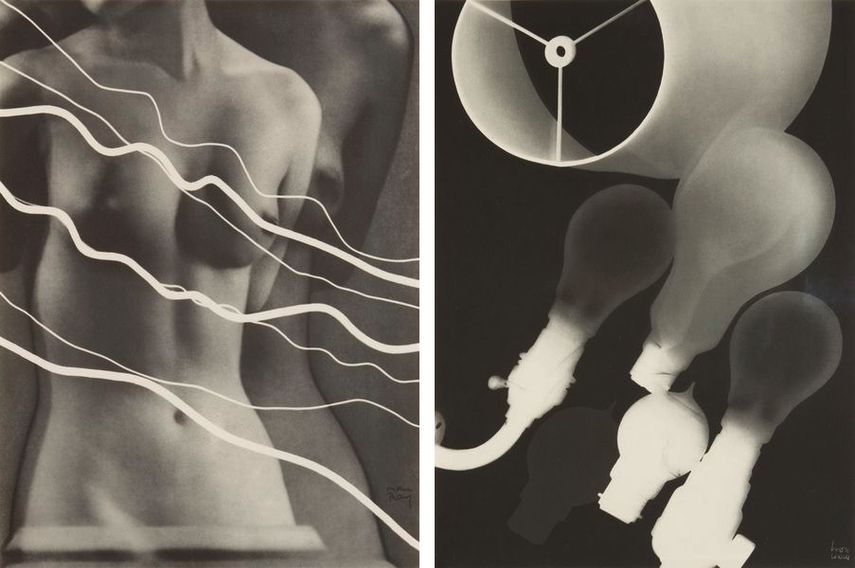 Man Ray Exhibition in Turin
MAN RAY. Le seduzioni della fotografia will be on view at CAMERA – Centro Italiano per la Fotografia in Turin from October 17, 2019 until January 19, 2020. The opening reception will be organized on October 16.
Curated by Walter Guadagnini and Giangavino Pazzola, the exhibition will be accompanied by a catalog containing reproductions of the works on display, essays by the curators and other scholars, as well as key bibliographical notes.
Featured image: Man Ray - Exposition "Man Ray, l'oeuvre photographique" à la Bibliothèque nationale de France. Catalogo della mostra con stampa ai sali d'argento in copertina. Collezione privata, Parma © Man Ray Trust by SIAE 2019. All images courtesy CAMERA Centro Italiano per la Fotografia.