Every city, town, village or wherever people live has some abandoned and empty space. We should differentiate these places from public space, which can also be understood as "empty", as "open" spaces for various sorts of interventions, including the artistic ones. Street art is probably best known for its interventions in public spaces. Yet, many artists go a bit further. Some places, whether those are abandoned homes or derelict factories and facilities, serve both as an inspiration and as a subject-matter. Empty or abandoned spaces have their history: people might have lived there, many events took place there – these spaces are full of visible and non-visible traces of their "previous life". Logically, these spaces create a huge intellectual forum for artists to create their own work based on understandings on what types of memory and identity can be related to those places. Mar Hernández, a Spanish contemporary artist, is dealing with these issues, and her work will be shown at White Noise Gallery in Rome (if you like urban art, check out our top 10 Spanish urban artists). The exhibition is called LIVELLI – Memory of the empty space.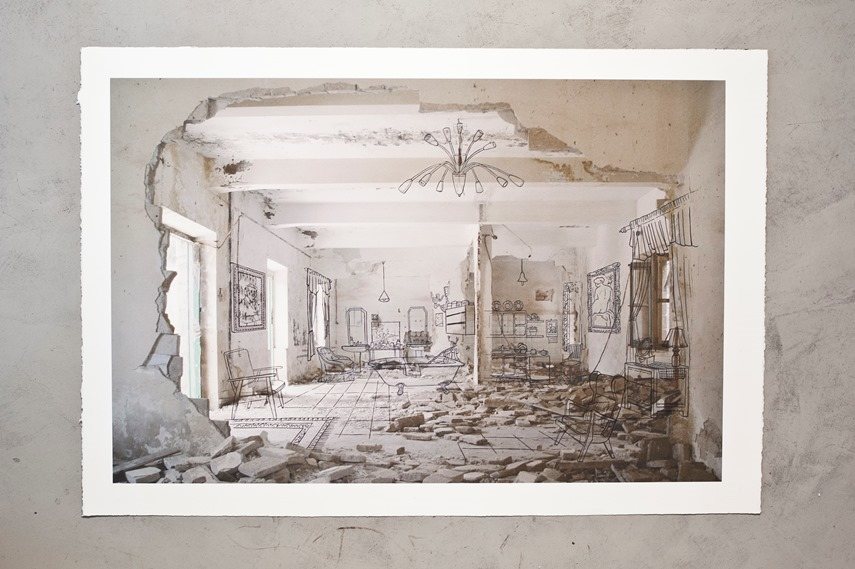 The Art of Mar Hernández
The LIVELLI – Memory of the empty space exhibition at White Noise Gallery in Rome will present new works by Mar Hernández, mostly drawings and paintings dealing with the questions of memory and identity. Her art can be classified within conceptual art movement, since her work is based on a clear and powerful statement, idea and concept. The aesthetics is not the primary focus in the work by Mar Hernández. She is more interested in archeological investigations of places that are abandoned, or simply empty. Mar Hernández's aesthetics is all about retrieving identity; each place is considered as an exposable witness of transformations, both historical and human, that ends up preserving a sign of what had been happening inside it. Therefore, the artist itself emerges as an interpreter – what is a memory of a place, and what identity was constructed during the history of a place. Her research starts from photos taken in places that are disused, left in a stand-by mode as if they were motionless cases of a suspended moment, and is then completed by overlapping to the pictures layers of an alternate memory. Since these places represent a place for different historical, aesthetical and societal interpretations, they easily become an "open space" for artistic intervention into their memorial and identity body. In her work, Mar Hernández does precisely that, creating a re-constructed and re-interpreted history, memory and identity of certain places (many conceptual artists are dealing with the question of memory and identity. Check out the work by Andrea Geyer, Charles Gaines. Clemens Wolf's art could also be interesting for you, since his focus is on space, ruins and building sites).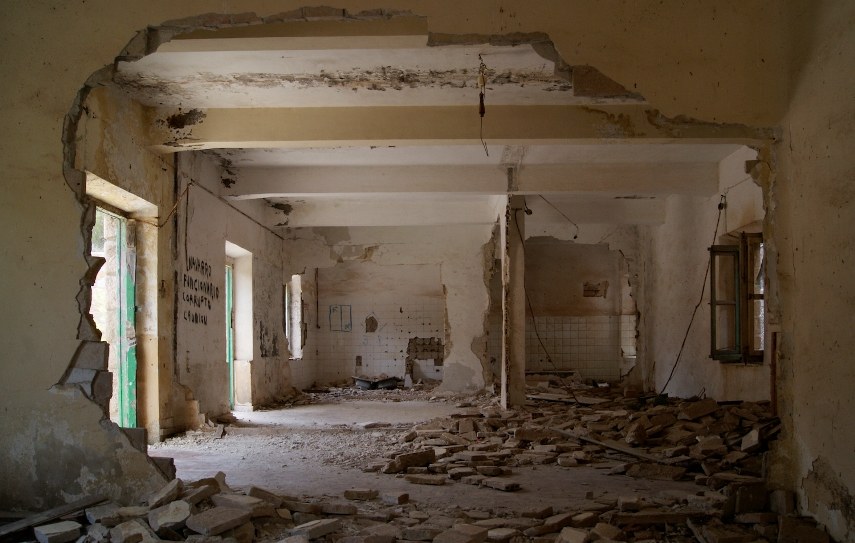 Mar Hernández at White Noise Gallery
As it will be seen during the show at White Noise Gallery, Mar Hernández is doing something that might be called a genealogical inquiry. She gives back life to empty spaces through etched engraving and drawing, bringing out real or imaginary furniture in an overlap of layers which relentlessly show the flow of time. Mar Hernández develops a personal contemporary archaeology, where reality lays upon realism. She usually works with lithography and drawing. However, the artist's research doesn't stop at the physical limits imposed by the artwork and instead transcends into the physical space by overcoming the two-dimensionality of paintings and occupying spaces. Using graphite, she projects inside the rooms, both on walls and floors, the shadows of what it was and what it might have been, creating landscapes physically empty and, simultaneously, obviously filled.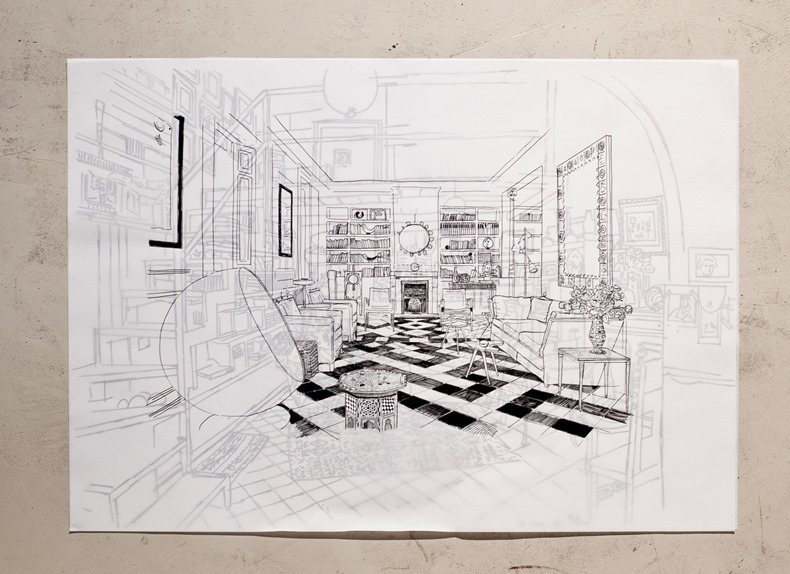 Mar Hernández – Livelli at White Noise
The exhibition at White Noise Gallery is the first Italian solo-show of the Spanish artist Mar Hernández. Just a few months after finishing the residency at the Spanish Academy of Rome in 2014, Mar Hernández will present her work in the Italian capital. The show entitled LIVELLI – memory of the empty spaces with amazing works by Mar Hernández will be on view from May 2nd until June 6th, at White Noise Gallery in Rome, Italy.
If you want to be informed about upcoming exhibitions, sign up for My Widewalls!
Featured Image: Mar Hernández - LIVELLI – memory of the empty spaces
All images courtesy of White Noise Gallery.