At the second Urban Art Fair in Paris, we run into Marc C. Woehr, a German artist shown at the booth of Stuttgart's Urban Art Gallery. The whole of exhibition space is covered in his artwork, from those on paper to collage and wood pieces. According to the artist, it's a celebration of one style, but different media. "Each of them here is unique," says Marc, pointing at several framed artworks. Those on paper are prints comprised of four layers, while the larger ones are elaborate woodcuts. We discuss the fact they don't look like wooden works, but indeed, they are carefully cut with laser and covered in glossy spray paint. But what do these works represent, other than intriguing examples of abstract art?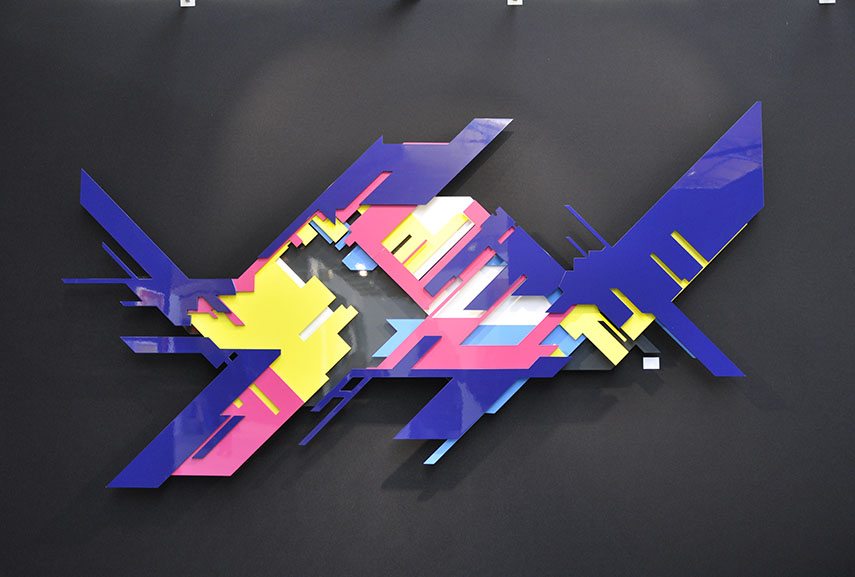 The Art of Marc C. Woehr
Marc C. Woehr started off as a graffiti artist, but in 2000, he decided it was time to create art in a less hectic environment. "I wanted to change my work and go in a studio, so I could have more time to make other things, not just paint walls in a fast manner," he explains. "The studio gives you time and space to think about what you're doing." One of his main inspirations is architecture and cities themselves, ever since the first paper collages to the wooden pieces, which he started making in 2013. He was inspired by the practice of the Bauhaus and the Russian avant-garde, but he insists he is an artist of his own time after all.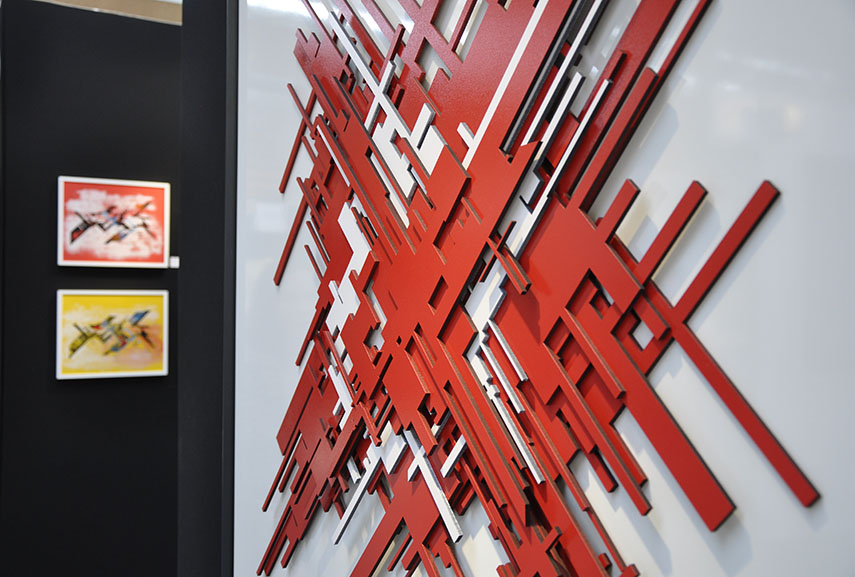 A View From Above
What is perhaps not immediately revealing in the art of Marc C. Woehr is the fact his works actually allude to the views of the cities from above; always looking down, through its different layers and meanings. "They're always based on real places but are more abstract. If you want to find out which cities the artworks are from, just look at their titles; they contain coordinates which you can google and get your answer!" In a way, what we see here are portraits of cities the artist visited, reduced and enriched at the same time through simple forms, layers, colors. "I have pieces that are dark, and then there are other ones that are colorful." In fact, Marc C. Woehr tends to transmit the spirit and the feeling of the cities and places he visits. Make sure you check the coordinates of the titles of his works; Marc C. Woehr might have just been in your town!
All images copyright Widewalls.