Many artists have academic background in different disciplines, which is something that largely influences their style and approach. For example, Julie Oppermann received a Master in neuroscience, and her art (quite logically) examines the possibilities of visual perception. Similarly, Nelson Saiers with PhD in mathematics creates visual math in his artworks (Saiers' works were recently exhibited at Hoerle-Guggenheim). Marcello Lo Guidice studied geology at the Bologna University. This fact largely explains his main motifs and subjects. Incorporating his knowledge of geology, Marcello Lo Giudice developed a unique style, usually creating large organic terrestrial landscape paintings. UNIX Gallery from New York organizes an exhibition of  paintings by this renowned Italian artist. The show is entitled EDEN: Pianeti Lontani. Paradisi E Terre Vulcaniche (Eden: Distant Planets. The Heavens and Volcanic Earth).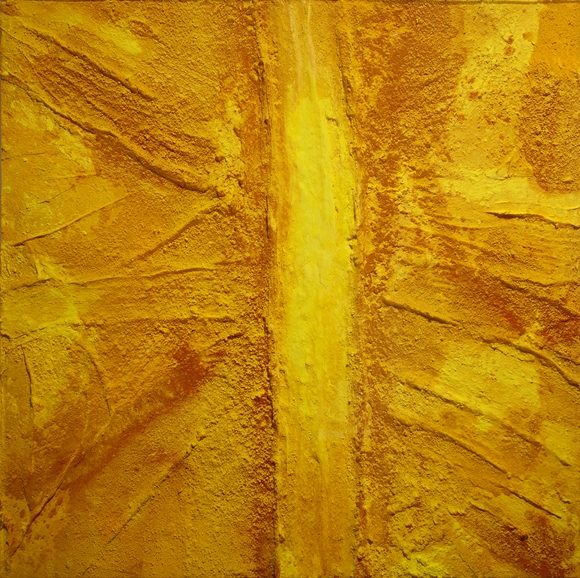 The Art of Marcello Lo Guidice
Marcello Lo Guidice is a famous Italian contemporary artist, whose work emphasizes the recurrent affinity between man and matter. He is considered as one of the most innovative artists in the second wave of the European Art Informel and has received critical acclaim for his rich, textured "telluric" paintings. Art Informel may be defined as European response to the growing American abstract expressionism. It is characterized by a lack or absence of form itself, and by the absence of premeditated structure, conception or approach. During his early career in the 1970s, Marcello Lo Giudice worked in the Conceptual style, using mixed media like wax, strawberries, and smoke. Later on, he began creating monochrome abstractions on canvas that play with the chemistry of color and medium. He combines his knowledge of the Earth's metamorphoses with a profound affection for organic, geological substances to create vibrant, energetic paintings by spreading and layering colorful pigments thickly on the canvas (you can check out the work by James Turrell). This technique results in rugged, haptic surfaces, which, in various stages of drying, form beautifully interlaced designs that are both subtle and powerful. Marcello Lo Guidice became quite popular among collectors after 2003, when he began working on a series of totem sculptures, using mattresses that the artist empties, burns, and damages. After performing this demolition, he applies layers of bright color using pigments and enamels. One of his main motifs and subjects is our planet, and environment – one of the main themes of the works that will be exhibited at UNIX Gallery, New York, during the  Eden: Distant Planets. The Heavens and Volcanic Earth show.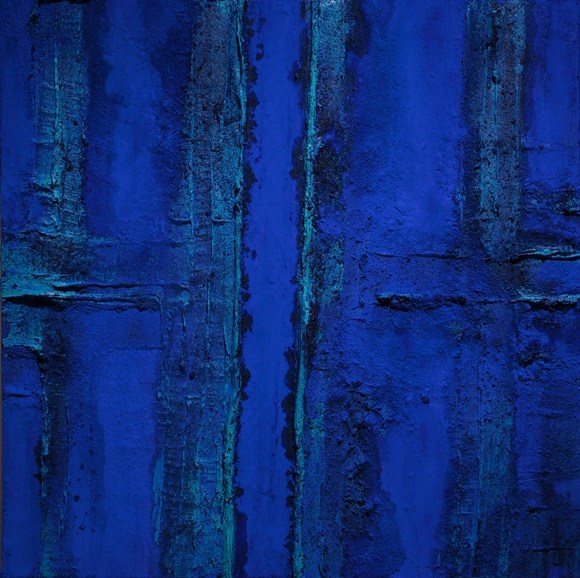 UNIX Gallery: Marcello Lo Guidice
Nature and ecology are recurring themes in Lo Giudice's works. In Eden: Distant Planets. The Heavens and Volcanic Earth, Lo Giudice expresses his conception of Eden as a pure, uncontaminated paradise whose natural beauty has not yet been touched by a human hand (famous photographer Philip-Lorca diCorcia' works were recently exhibited at David Zwirner, during the show East of Eden). Marcello Lo Giudice's paintings uncover worlds that are concealed from people in their daily lives and whose beauty cannot be revealed by engineering, architecture and other man-made faculties. At UNIX Gallery in New York, the visitors will be able to see twelve new, previously unseen paintings that explore the theme of the beauty of our planet and the importance of its conservation for generations to come.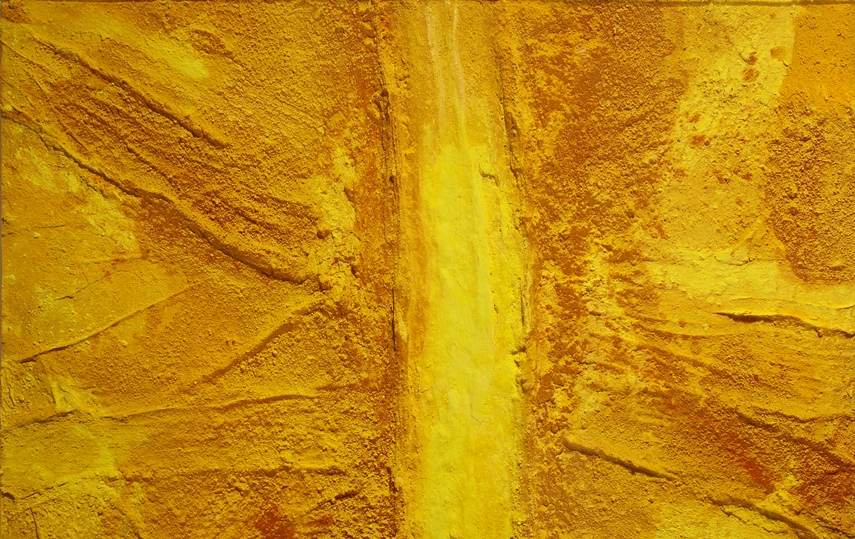 Marcello Lo Giudice at UNIX Gallery
UNIX Gallery represents an international group of established and emerging artists who embrace traditional and contemporary artistic practices that range from painting, sculpture, and photography to large-scale installations and a synthesis of diverse mediums. This time, UNIX Gallery organizes an exhibition of works by renowned and famous artist – Marcello Lo Giudice. Entitled Eden: Distant Planets. The Heavens and Volcanic Earth, the show will be on view from May 12th until June 20th at UNIX Gallery in New York.
Sign up for My Widewalls, and follow the news about upcoming exhibitions!
Featured Image: Marcello Lo Giudice - Blu Eden (detail), 2015, Oil and Pigment on Canvas
Images courtesy of UNIX Gallery.