The upcoming show at Fergus McCaffrey Gallery will focus on a series of works, created between 1961 and 1969 by the legendary American artist Marcia Hafif. The exhibition provides an insight into her life in Rome, Italy, where the paintings and paper works were made. For quite a long time, these works were unknown to the public, and kept in a storage. Although the images themselves do not reveal much of Italy in a figurative manner, they speak through color and shape about the phenomena that had influence over Hafif. They also reflect on her decision to settle in Rome, instead of Florence where she was headed, and to establish a studio in the Eternal City.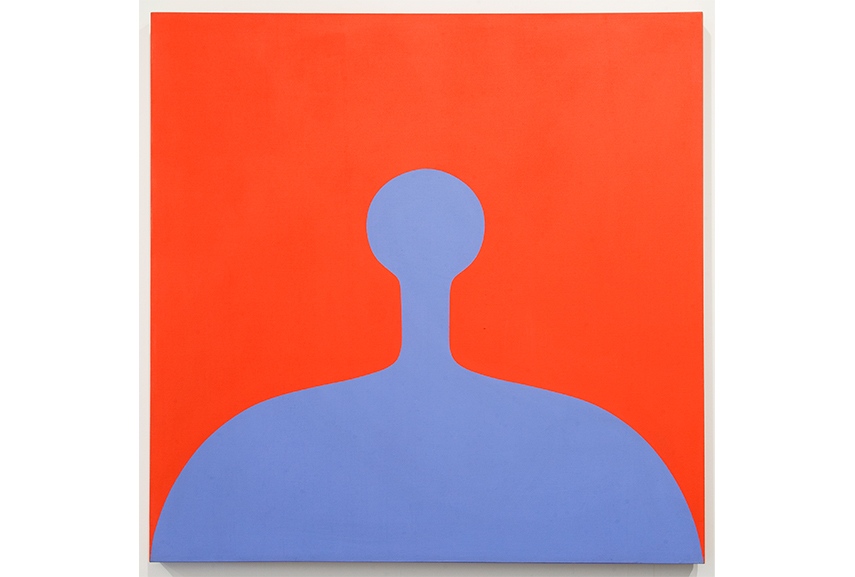 Marcia Hafif's Life in Italy
When Marcia Hafif came to Italy from California, it didn't take long for her to start mingling with the prominent members of the Italian art scene. It was there where she started making her first mature works, and exhibiting as a solo artist. By 1964, her works were represented by Galleria La Salita and La Tartaruga, which is an iconic gallery from the early '60s in Rome, as it was one of the only two avant-garde galleries in the region. In 1968 Hafif realized that it was time for her to go back to the USA, and so she moved back to California in 1969.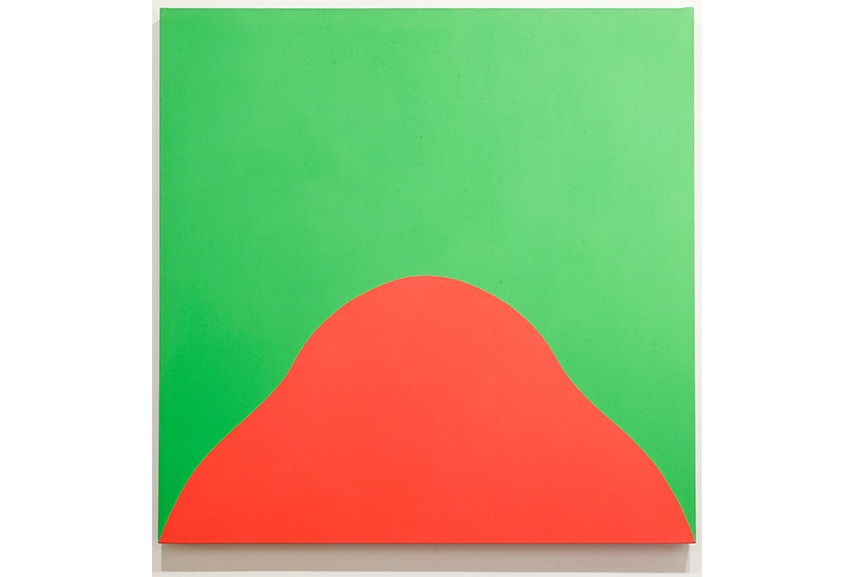 Pop Minimalism
The style that she conceived in Rome is something that she later referred to as Pop Minimalism. Marcia Hafif constructed paintings using a method that she had previously developed in Los Angeles. She used to sit in front of the canvas and wait for the picture to emerge in her mind. She then combined vivid colors and created sharp-edge shapes, which participated in building two separate surfaces within one image. The images often lend a sense of dominance to one of the colors, although it is sometimes a tough battle between two "competing colors", as Hafif explained herself, in a conversation with Josselyne Naef and Sophie Costes: "Of all the images I worked with in Rome, the one most significant to me was the hill shape. In painting this shape I used two competing colors, attempting to avoid figure on ground, to equalize the two spaces, but the hill remained dominant. I was placing a positive shape in order to create another positive shape by default, balancing the shapes and balancing the color so that no one prevailed".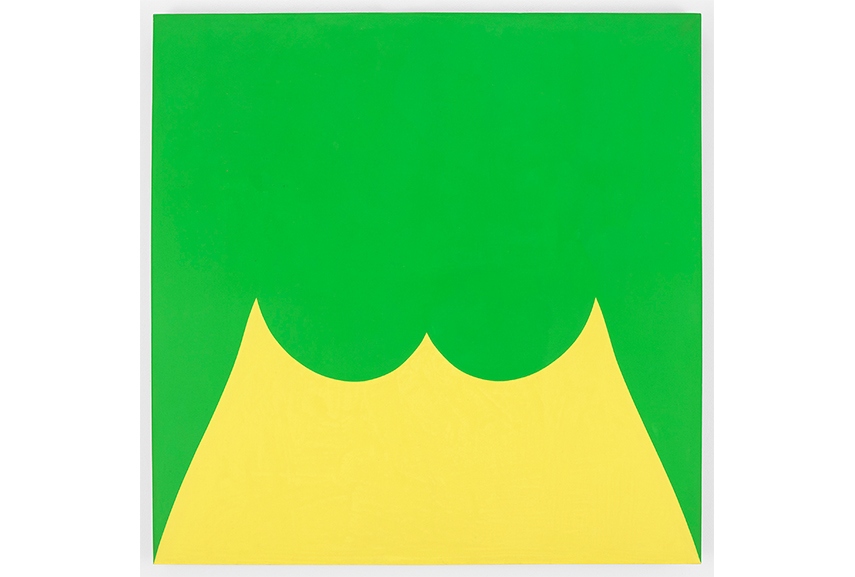 An Exhibition of Italian Paintings
There will be around fifty pieces on display, and the exhibition will occupy both floors of the gallery space. According to the gallery's announcement, the exhibition will be a unique opportunity to assess a body of work crucial to one of the most important segments of the 1960s American art, and will also be the largest Marcia Hafif exhibition since MoMA's PS1 in 1991. Italian paintings will be on view from April 21– through June 25, 2016 at Fergus McCaffrey gallery in New York. The opening reception is scheduled for April 21, 6:00–8:00 PM, and the price range for the featured works is $15,000 - $375,000.
Featured images in slider: Marcia Hafif, 157, October 1967 Acrylic on canvas (white, blue, red - white, red, orange), 60 x 60 cm (detail); Marcia Hafif, 130, November 1966 Acrylic on canvas (cerulean blue-cadmium orange-vermillion red) 100 x 100 cm. All images courtesy of Fergus McCaffrey.