There is an exciting period going on in the art scene of California (check out 10 Urban Art Galleries in California). Culver City, Los Angeles and San Francisco are going to be playgrounds for some of the most inspiring urban artists creating today. As for the interesting arena of Pop Art (which is "invading" the scene of urban art – read more about this in Is Urban Art the New Pop Art?), Shooting Gallery will present an exhibition by the talented Italian artist Marco Rea, whose pop surrealism work promises to make an impact in the eyes and minds of the art loving public.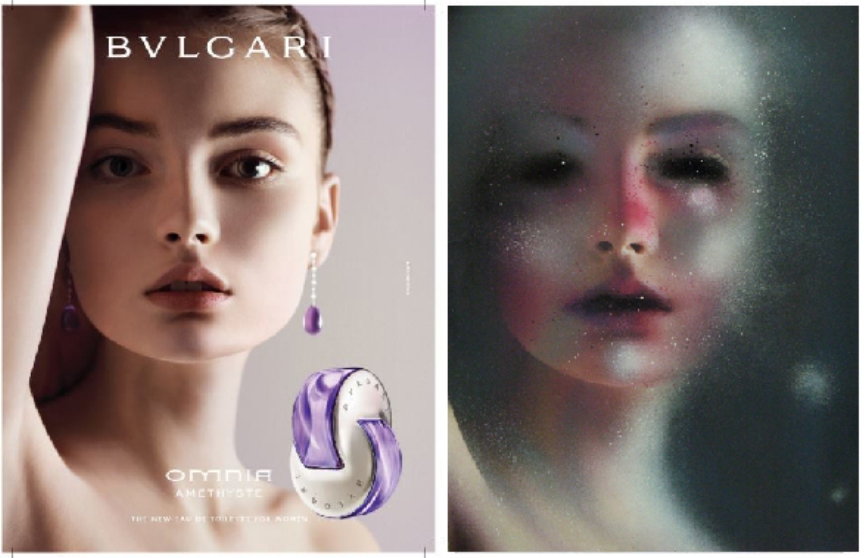 The Art of Marco Rea
Born in 1975 in the capitol of Italy, Marco Rea is still working and living in Rome. His work surely echoes a unique aesthetics in the contemporary Italian art scene (to find out more about Italian urban artists check out 10 Italian Urban Artists). The work of Marco Rea materializes somewhere in between the fields of pop surrealism and critique of commercialism. The artist often alters the imagery of billboards up until a situation when they only slightly resemble the original form, thus creating a depiction which resonates a sense of melancholy. The "weapon of choice" of Marco Rea is a spray can and, with a particular methodology, the artist creates portraits which are fading out or depicts faces that seem to disappear in the distance, reflecting the nature of our reality (to read more about the postmodern nature of urban artists read our article Why is Urban Art Inherently Postmodern?). Presenting his unique style, Marco Rea had exhibited in various cultural institutions in different cities, such as Genuine Artikle Gallery, New York, Kaneko's Gallery, California, L'Art de Rien Gallery, Paris, Fun House Gallery, Detroit, Strychnin Gallery, Berlin and Shooting Gallery in San Francisco (to check out a group show in which Rea participated, read our article An Even Eleven). The artist is returning to Shooting Gallery this November…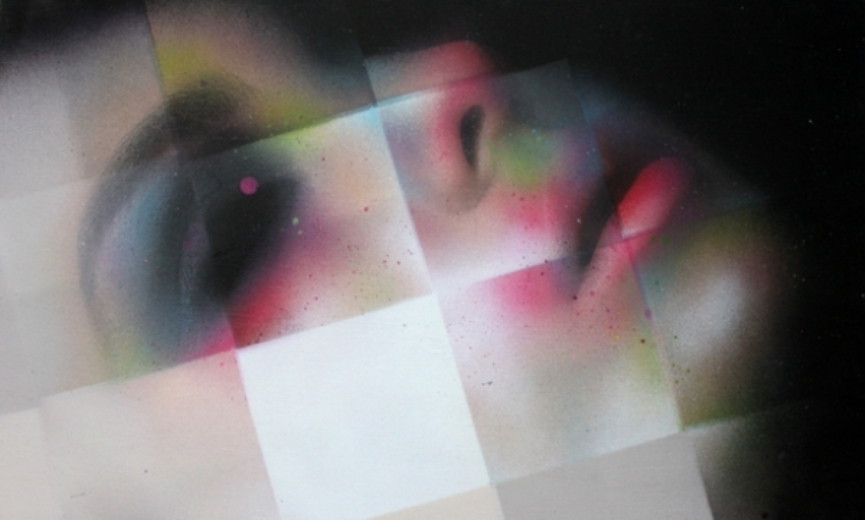 unFashion
Through the investigation of two distinct fields of contemporary art, street art and Pop Surrealism, the artist applies spray paint to an advertising poster, thus transforming the original intention of product placement into a message of critique toward materialism and mass popular culture consumerism (read more about the intertwined nature of art and advertising in Street Art Advertising). In the new body of work, Marco Rea continues his exploration of the concepts such as human (especially women's) body and desire, but also the fields of media and fashion. While creating a specific social commentary, Rea succeeds in creating a series of pieces which evoke beauty, and all of this by the power of aerosol paint. Titled unFashion, the body of works by Marco Rea will be featured as part of a solo exhibition, taking place at Shooting Gallery Project Space, in the period between November 8th and December 6th 2014.
If you like the art of Marco Rea and you feel excited about the ongoing art season in California, be sure to create a profile via My Widewalls – stay informed about the vast field of Urban and Contemporary Art and don't miss the activities of your favorite artists and gallery spaces!