Marcus Jansen is a bright shining star in the art world today.
Dedicated to exploring the human condition, he is often referred to as a cartographer of conflict and was recently noted as "the innovator of Urban Expressionism" by the former Director of the American Vanguard Exhibitions 1961 at the MoMA, Jerome A. Donson, as well as "one of the most important American painters of his generation" by Documenta Kassel curator 1977 and 1987 Prof Dr Manfred Schneckenburger in Munich.
Indeed, one of the most exciting new painters to emerge at the late 20th century, Jansen has created an impressive international following.
The Museum Zitadelle will soon host the first-ever survey of the acclaimed painter's work in Germany. Created in collaboration with the international workgroup of Curatorial Partners and titled Marcus Jansen – New Horizons. Mit den Waffen der Malerei (With the weapons of painting), the exhibition will celebrate his three decades in the arts only a few months before his 50th birthday.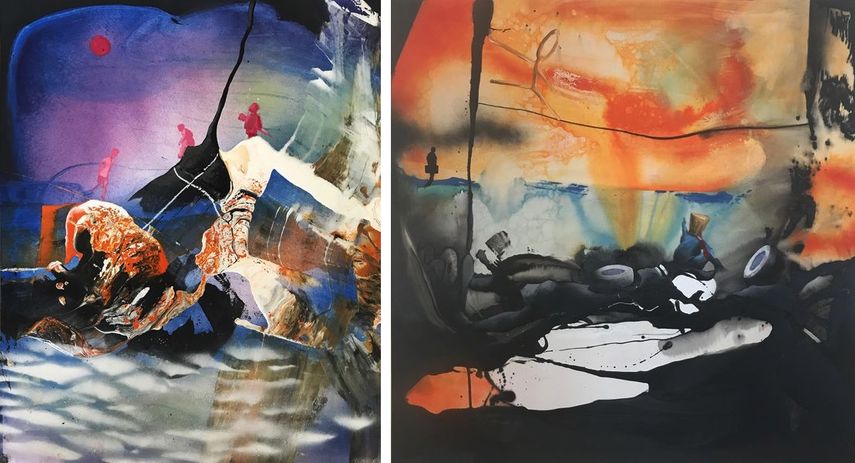 The Painter of Conflict
Born in 1968 in Manhattan, Marcus Jansen found his early inspiration in the rebellious Graffiti art movement from 1980s New York. Growing up between New York City and Moenchengladbach, Germany, he was first introduced to oil enamels at the Kunstgewerbe Schule the Berufsfachschule fuer Gestaltung where he completed a three-year apprenticeship as a commercial house painter.
After joining the US Armed Forces and participating in the Desert Storm, he was discharged with the PTSD diagnosis and started selling paintings on the streets to make a living. Creating socially and politically critical expressive urban landscape works, he was described as "the painter of conflict", defending the position and precursors of subconscious painting.
He was first discovered and mentored by Jerome A. Donson, who curated exhibitions of acclaimed artists such as Jackson Pollock, Robert Rauschenberg, Jasper Johns, Willem de Kooning and Franz Kline in the 1960's.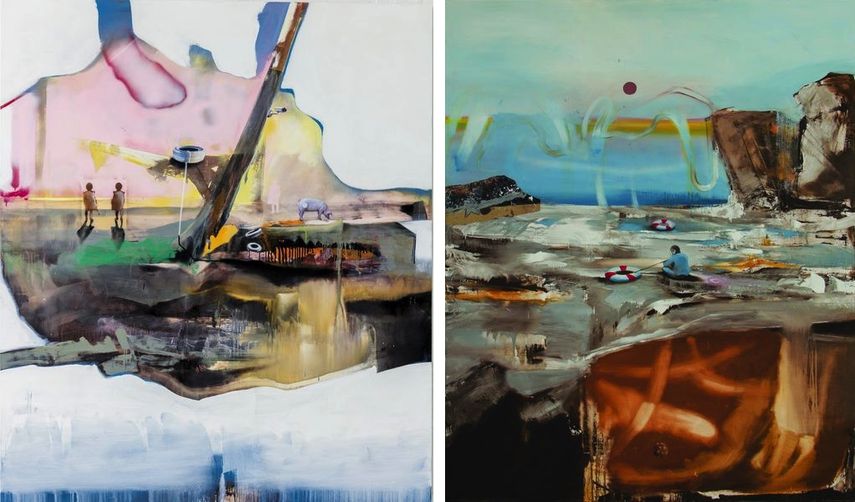 The Practice of Marcus Jansen
Focused on exploring the human condition, Jansen creates paintings that are imbued with a socio-political statement. Often unsettling and disturbing, his art reflects the urban dystopia that is at the same time surreal, reflective, and puzzling.
Mesmerizing, astonishing and confronting the viewer, Jansen's art depicts the world we see, bringing to life the landscape of our evolving global consciousness.
With recurring motifs such as the iconic Mickey Mouse or the American flag, it seems that Jansen attempts to make a statement on the death of the American dream, globalization, the impact of corporations, America's current reputation in the world, etc.
Marcus Jansen: Examine and Report - Official Trailer
Marcus Jansen Exhibition at The Museum Zitadelle
Curated by Elmar Zorn and Cordula Gielen, the exhibition Marcus Jansen – New Horizons. Mit den Waffen der Malerei will be on view at Museum Zitadelle in Berlin from February 10th until April 15th, 2018.
The opening reception will be held on February 9th, 2018 at the premises of Bastion Kronprinz, with an introduction speech held by Dieter Ronte, former director of the contemporary art museums of Vienna and Bonn.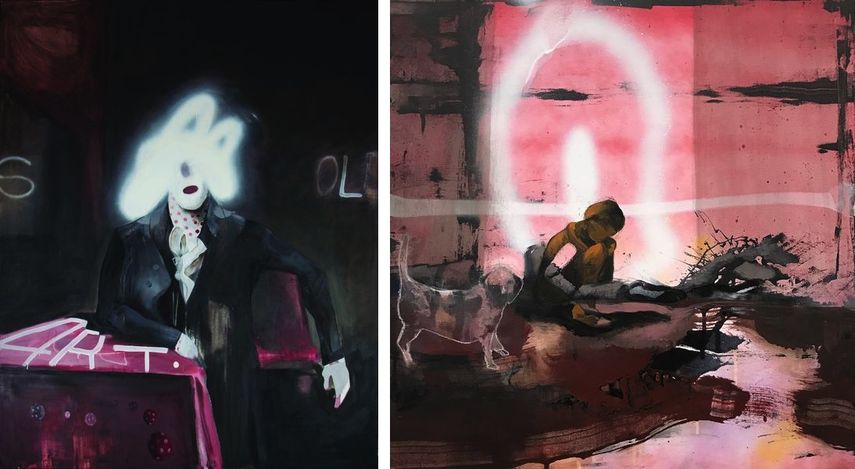 Editors' Tip: Marcus Jansen: Aftermath
Marcus Jansen was born in New York to a West Indian mother and a German father. As a young man, he moved to Germany, where he received his education, but art eventually drew him back to New York, where he began to use graffiti. Now, he is one of the most prominent and sought-after working artists, a pioneer of a new urban expressionism in painting. This book accompanies the first major European retrospective of his work, setting striking reproductions of his major pieces, as well as some previously unpublished works on paper, alongside essays that explain how and why his post-apocalyptic scenarios so utterly captivate viewers today.
Featured images: Marcus Jansen - Creeping Obstacles in Kansas; Marcus Jansen - You, Hey You. All images courtesy of the Museum Zitadelle Berlin.