As one of the represented artists by the Woodward Gallery, Margaret Morrison art never stops to amaze us. This American artist and art professor is well known for her figurative style of painting incorporating subjects of surrealism. For the occasion of her solo exhibition Playtime at the Woodward Gallery in New York, the author offers the magic and mysteries of life all over again. Loving to consider life from a child's point of view, the new paintings treat familiar images we had enjoyed as children and seem to offer a moment of repose from the anxieties of life.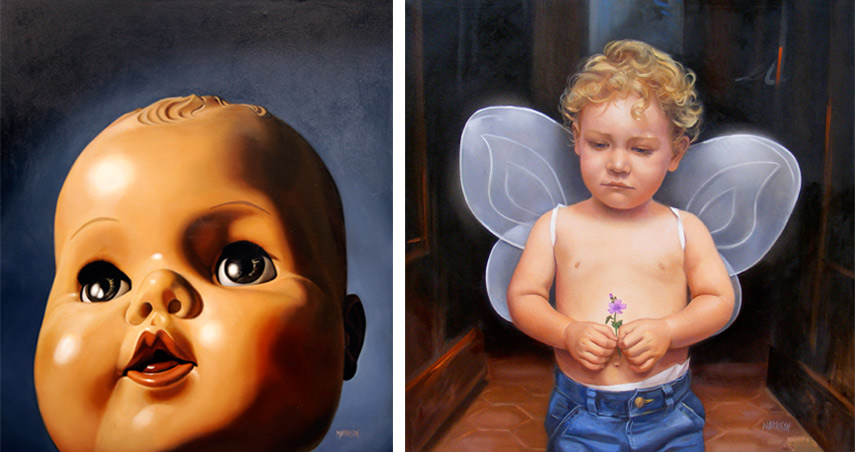 Margaret Morrison Art and What it Tells Us
In one of the featured interviews on our page, Margaret Morrison shared with Widewalls the method of her painting style and her love for the Dutch still life that follows, and to an extent, inspires her work. The shift from a somber palette occurred in 2008, the year Morrison was diagnosed and treated for breast cancer. From that moment, the artist turned to imagery which to her presented physical and psychological therapy. Bold colors, large scale candies and toys started to predominate her paintings.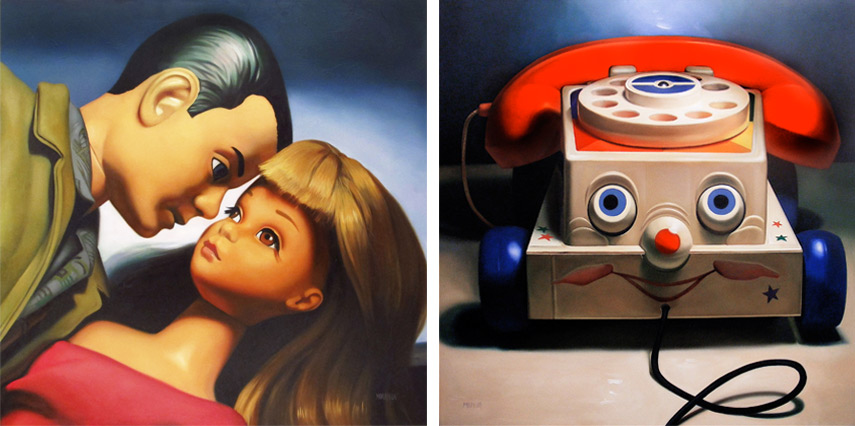 Playtime Exhibition
As always, the public is made aware of one dominant trait of Morrison's work - her ability to evoke a story from a single still life. It was from 2012 that Morrison relieved her childhood world of imagination and this time the exhibition Playtime offers images of Barbie dolls caught in an intimate moment, Fisher Price wooden people ascending a ladder into a rolling Trojan Horse, and a moving rotary phone with seemingly menacing eyes. Dominating our imagination when we were small, the images of childhood are huge in presence and provocative set inside their own world of play. As her public, we are invited to enter the game, exploring where the adult experiences have placed us and asking us to re-examine 'playtime' from a new point of view.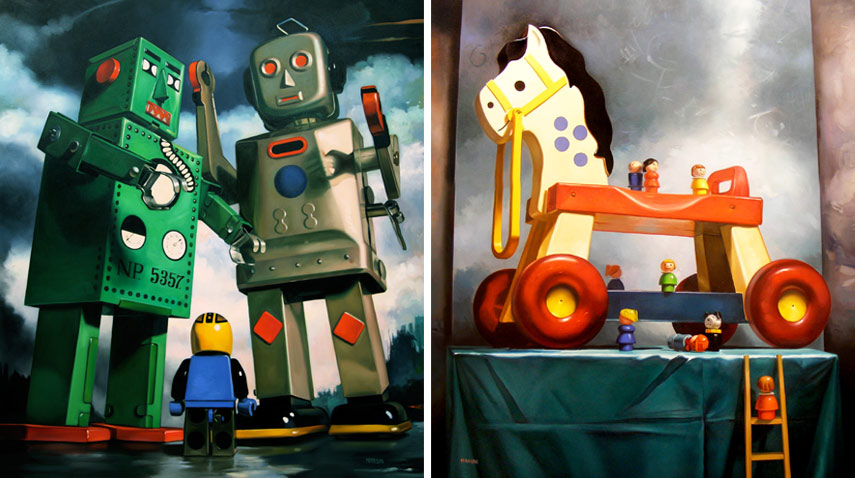 Margaret Morrison Art at Woodward Gallery, NYU
Established in 1994, Woodward Gallery has been an NYC institution for over twenty years. The two floors of exhibiting space, offer the gallery on the first floor dedicated to rotating exhibitions and an intimate viewing area on the second floor. Located in the stylish Manhattan Lower East Side, the gallery enriches the neighborhood known for its love of art and culture.
Woodward Gallery is presenting the Playtime exhibition by Margaret Morrison off site, at NYU Kimbell Gallery Vitrines- 13 Street Level Windows at LaGuardia Place and West 3rd Street, NYC. The organizers define the event as one not to be missed. Opening on the 15th November, 2016 and lasting through to January, 2017 the exhibited paintings are seen as revitalizing sparks our imagination needs. With an ability to amuse our senses, emotions, and memories Margaret Morrison celebrates life and invites gracefully her public to enter the dance of existence over and over again.
Exclusive photographs of Margaret Morisson at Woodward Gallery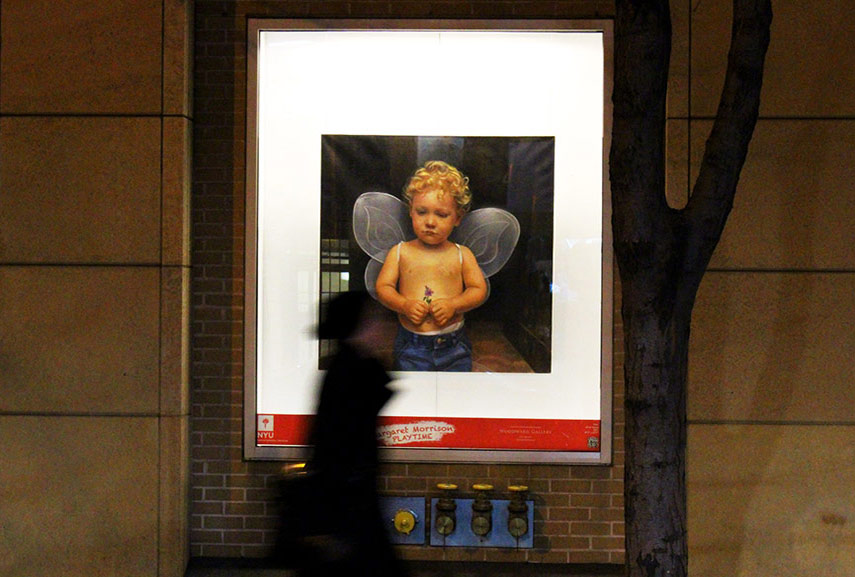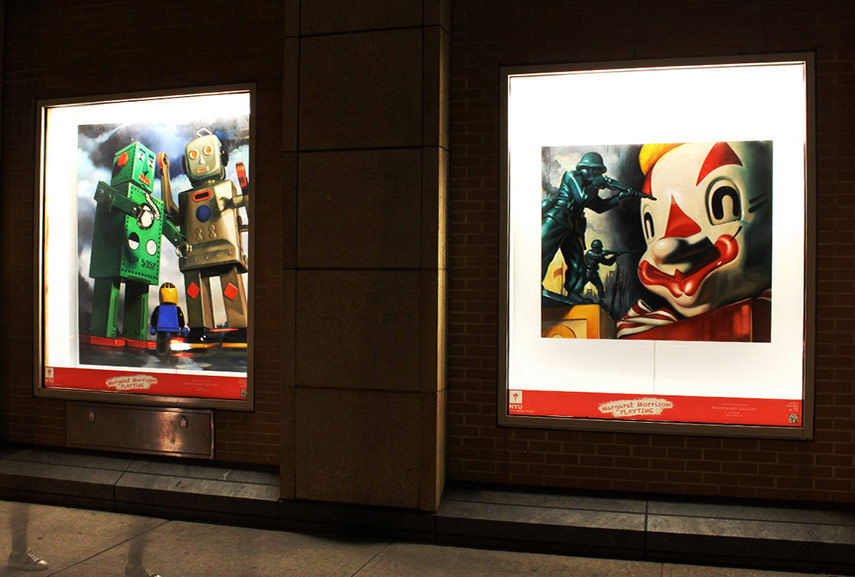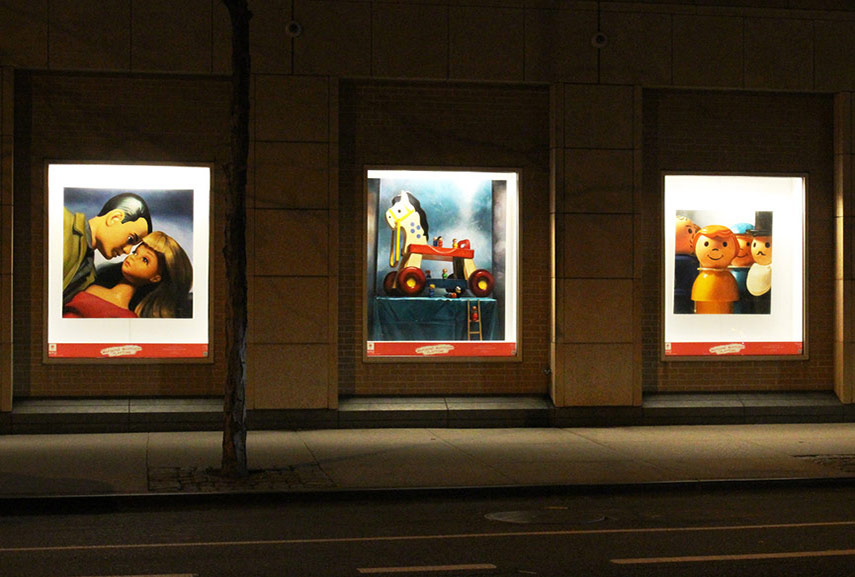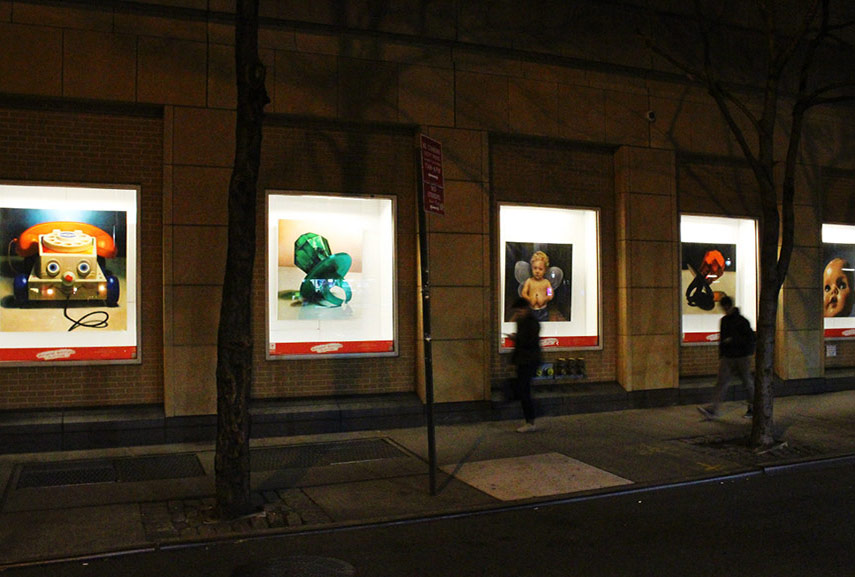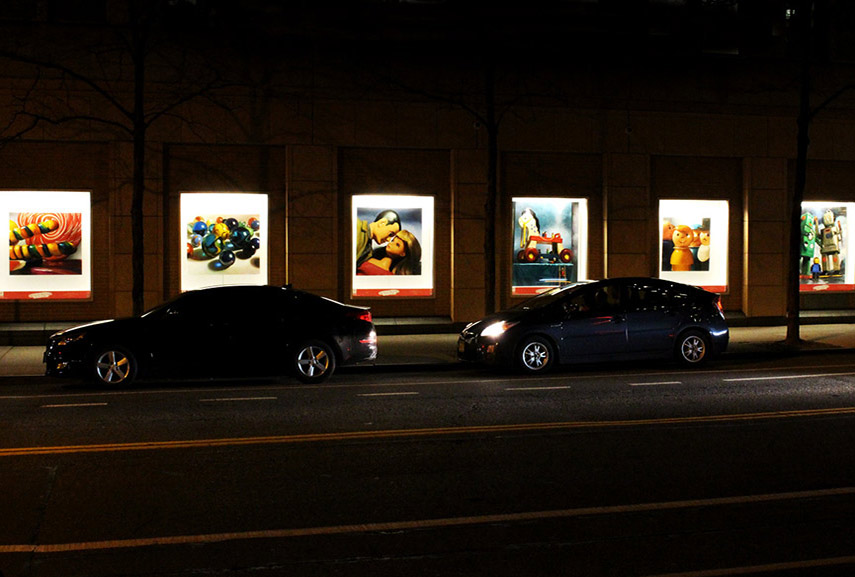 All images courtesy of Woodward Gallery. Featured image in slider: Margaret Morrison - Last Stand; Margaret Morrison - Shooters; Margaret Morrison - Troika.