The macabre, the intense, the Victorian costumes and jewelry. This is what the visitors of Arusha gallery in November will have the chance to see, as Margaretann Bennett figurative art will be on display for the first time in a solo show at Arusha Gallery. The Scottish artist will present a brand new body of work featuring over twenty paintings, a collection of small oval mounted portraits and charcoal studies, under the title The Untold. Reflect in these artworks will be a 25-year-long experience in figuration that this talented individual has gathered with great dedication and care.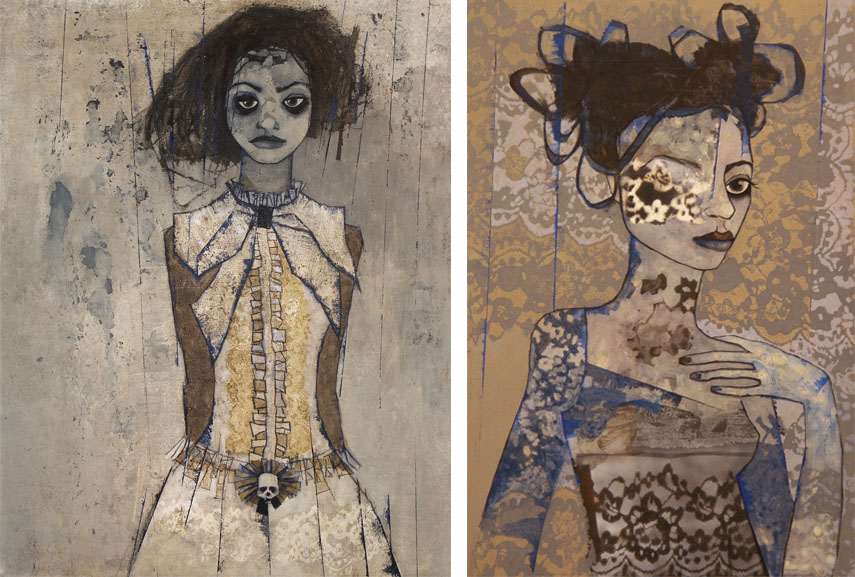 A Gem Among the Scottish Artists
After graduating from Glasgow School of Art in 1991, the artistic career of Margaretann Bennett has been on a constant rise, bringing her numerous exhibitions and prestigious prizes. From her earliest works, she has been interested in the figurative, particularly the portraiture of young women which project people from her own life and the world around her. Apart from these, she also creates intimate still life paintings and landscapes depicting the wonderful Scottish West Coast, rich in color and textures. For this versatile artist, it was always all about the search beyond representation, and Margaretann Bennett herself has described the proves as "intuitive rather than analytical." All her pieces ooze in a particular kind of the uncanny and the gothic, catching our attention and arousing our curiosity.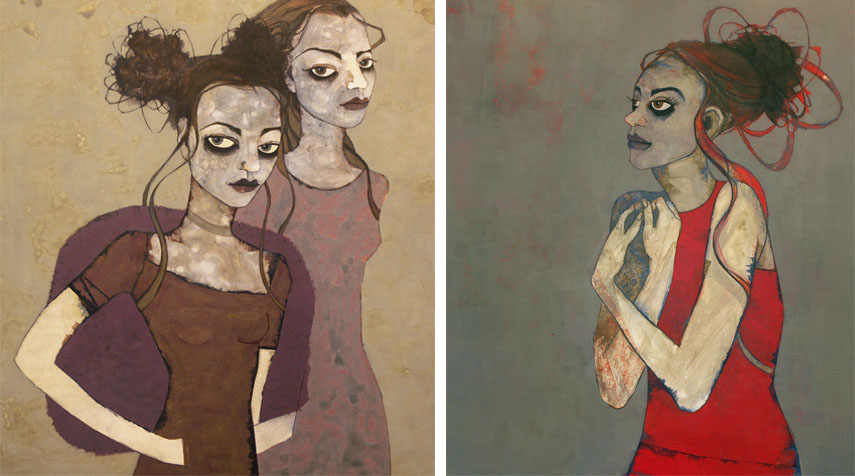 The Untold
The newest series in Margaretann Bennett figurative art is based on remembrance, loss and the very nature of human existence. Her portraits evoke personal reflection and self identity, through dark, tense energy. The artist is also interested in the ideas of alter ego, rebirth, the balance and relationship between death and decay, drawing inspiration from her surroundings and a variety of subcultures: Victorian cemeteries, mourning costume, the wunderkammern and taxidermy, as well as post-mortem photography from the Victorian era. How much does what we think of ourselves match the way other people see us? What is the role of the macabre in all that? These are the questions to be answered in the upcoming showcase.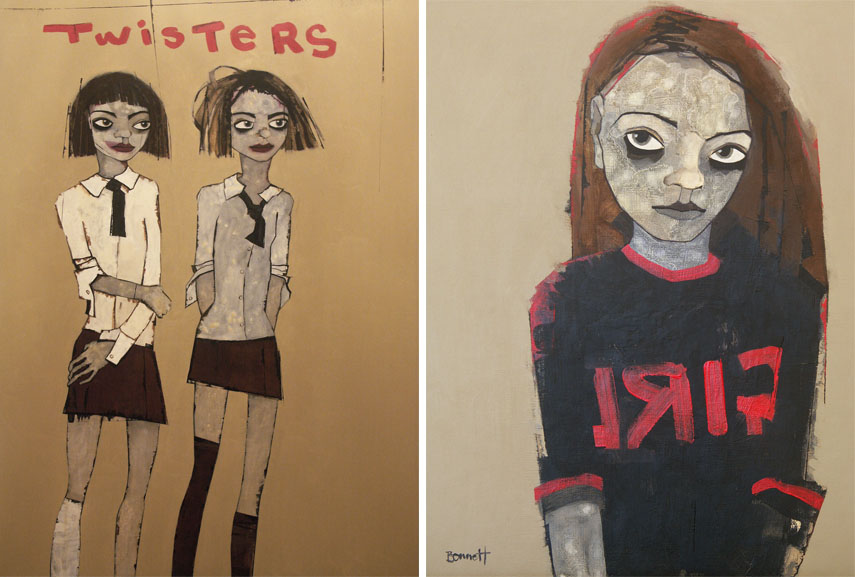 Margaretann Bennett Figurative Art at Arusha Gallery
After three years of successful collaboration, the Scottish artist and the Scottish gallery finally teamed up for a show of these unique figurative paintings. The series will include three of the artist's well-known "twin or mirrored" figures, so make sure you don't miss the Margaretann Bennett : The Untold exhibition, which will be on display at Arusha Gallery in Edinburgh, Scotland, from November 10th till December 4th, 2016. The preview is scheduled for November 9th, from 6pm to 8pm.
Featured images in slider: Margaretan Bennett - Woman with Bow; Smudge; Dual; The Muses Chair. All images courtesy Arusha Gallery.