There is quite a number of woman behind the development of modern art which are not that known, yet their contribution to its affirmation is of great importance. One of them is Margherita Sarfatti, a prominent Italian art critic and journalist who supported the Futurist circle.
Her doings have to be carefully interpreted since this recognized figure was also affiliated with Benito Mussolini, leader of the Fascist party. Interestingly so, Sarfatti even wrote a biography of the notorious Italian statesman titled The Life of Benito Mussolini which was published in 1925 in Britain. A year later, the book was published in Italy under the title Dux.
Nevertheless, in order to shed a new light on her contribution to the modernism, Museo del Novecento in Milan and the Mart, Museum of Modern and Contemporary Art of Trento and Rovereto decided to produce two exhibitions dedicated to Margherita Sarfatti featuring around ninety artworks of the protagonists of the twentieth century Italian art movements related to her work or the critic.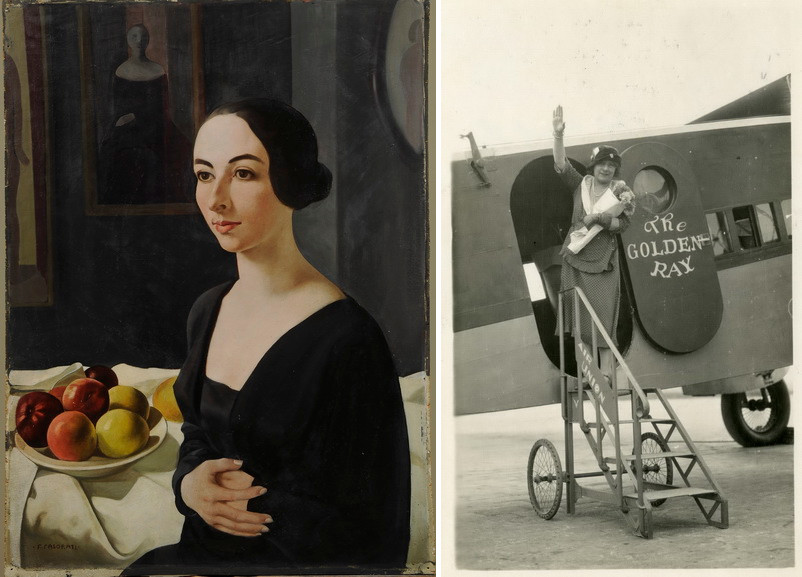 The Story of Margherita Sarfatti and the Fascist Party
Margherita Sarfatti was born as Margherita Grassini in Venice, to a wealthy Jewish family. Her father worked as an attorney for the Venetian government and was a close friend of Giuseppe Melchiorre Sarto, later Pope Pius X. The family had a palazzo situated at Venetian Canal Grande and Margherita attended classes provided by private tutors.
At one point, she became quite interested in socialism and even left home to marry an older Jewish lawyer from Padua, Cesare Sarfatti, with whom she shared political standpoints. During their honeymoon in Paris, Sarfatti bought a set of lithographs and posters by Henri de Toulouse-Lautrec, which probably marked the beginning of her affair with the world of art.
The pair moved to Milan in 1902, and during that period she was mainly interested in the history of art and politics. Quickly they became socialites, hosting salons which gathered prominent members of the Futurist movement such Filippo Tommaso Marinetti and Carlo Carrà, as well as the proponents of the Novecento Italiano.
A couple of years later in that environment, Margherita Sarfatti met Benito Mussolini and started an emotional relationship with him. In 1938 Mussolini fell for German pressure and the Manifesto of Race was legislated, even though the fascist government was not anti-semitic, and the party's members were open to Jews. The same year, Sarfatti left Italy probably because of the changed circumstances and found her peace in Argentina and Uruguay, where she worked as a journalist for the newspaper El Diario of Montevideo.
Two years after the end of World War II, she returned to Italy and once again became an influential artistic figure. Sarfatti continued to write, and she even published her memoirs in 1955 under title Acqua Passata. Margherita Sarfatti passed away at Il Soldo residence in 1961.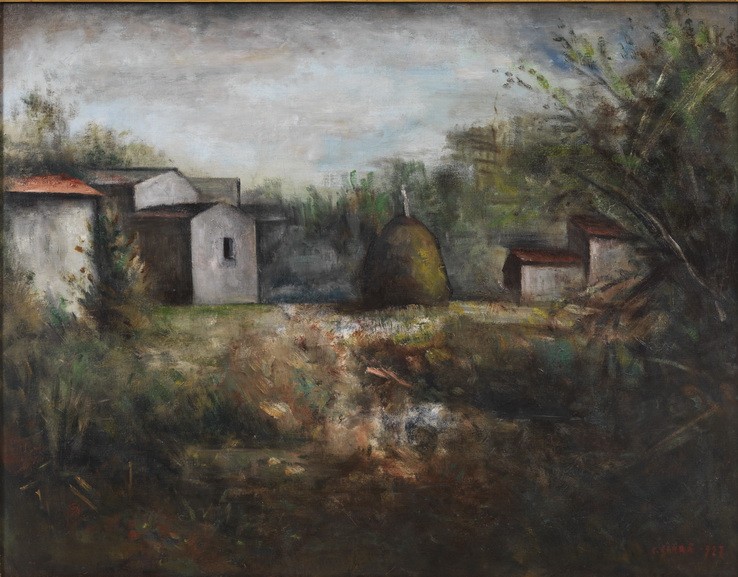 The Installment
For the purpose of this exhibition, Mart and Museo del Novecento managed to gather paintings and sculptures by forty artists from Boccioni, Borra and de Chirico, to Dudreville, Funi, and Wildt. The selection of artworks is accompanied by archival materials such as films and photographs, letters, invitations to the exhibition openings, books, and even clothes, glasses and furnishings, as well as an in-depth analysis from different perspectives on the city of Milan in 1910s and 1920s.
The proof that Margherita Sarfatti was indeed influential figure is also found in numerous portraits done by her contemporaries, so it is not strange that there are so many artworks. There are even several works in public space such as the Guido Cadorin frescoes in the (now called) Grand Hotel Palace in Rome memorizing her figure.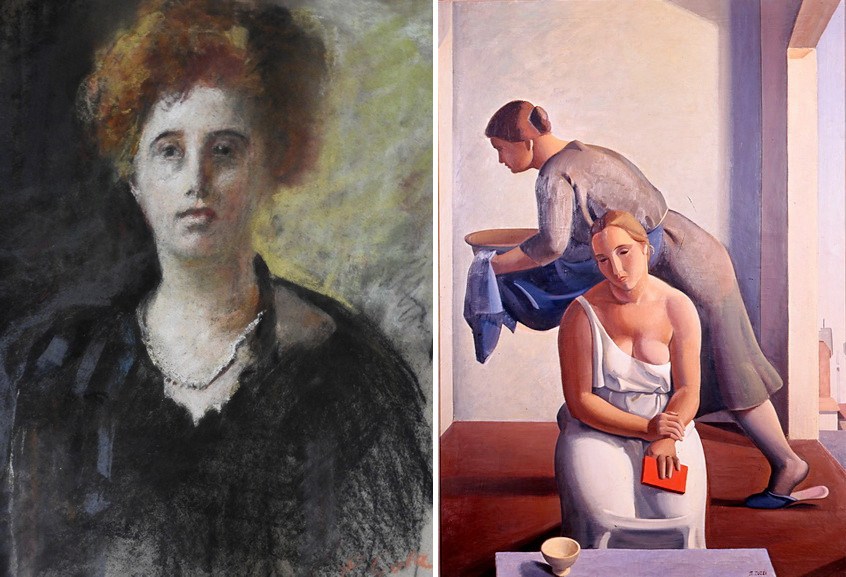 An Homage to Margherita Sarfatti
This exhibition is a project conceived Daniela Ferrari with the support of Ilaria Cimonetti and researchers the '900 Archive of the Mart where the Sarfatti Fund lies. It tends to explore different aspects of Sarfatti's life and work as well as to underline her writings about the exhibitions organized in Europe and the Americas aimed to promote Italian style and the idea of modern classicism.
This showcase would not possible without the loans of around one hundred masterpieces (by Boccioni, Bucci, Casorati, Carrà, de Chirico, Dudreville, Funi, Marussig, Malerba, Morandi, Oppi, Medardo Rosso, Sironi, Severini, Wildt), from major international museums and important private collections which are juxtaposed with the documents and archival materials.
The two exhibitions will be accompanied by an extensive catalog published by Electa. The show at the Museo del Novecento is curated by Anna Maria Montaldo and Danka Giacon with the collaboration of Antonello Negri and is promoted and produced by the Municipality of Milan Culture and Electa.
Margherita Sarfatti will open at Museo del Novecento in Milan on 21 September 2018, and at Mart in Trento and Rovereto on 22 September 2018. Both exhibitions will stay on view until 24 February 2019.
 Editors' Tip: My Fault: Mussolini As I Knew Him
At first, Margherita Sarfatti wrote her memoir in English under the title My Fault. But in 1945 a daily newspaper in Buenos Aires, Critica, published a Spanish version in fourteen installments. In the full text, Sarfatti bares all about her stormy relationship with the intensely womanizing dictator whom she knew was quite incapable of any kind of monogamous relationship. Yet the attraction remained long irresistible and that passion jumps off these pages with unrelenting strength.
Featured image: Umberto Boccioni - Twilight, 1909. Private collection. Photo by Giuseppina Antognini.