They made art and love for more than a decade. They reunited in a moving performance six years ago. Now, it's certain all the affection is gone, as Marina Abramovic and Ulay are settling the rights over joint artworks in court. Nearly a year after the German artist filed a lawsuit, the Serbian performance superstar will now have to pay €250,000 to Ulay, arising from the sales of pieces they have done together during happier times. A Dutch court announced its verdict on September 21st and finally put a stop on one of the most famous feuds in the art world in recent times. But how did such a wonderful relationship end up having such a disastrous outcome? Here, we review the famous Marina Abramovic and Ulay relationship and collaboration, lasting between 1976 and 1988.
Marina Abramović on Rhythm (0), 1974
The Joint Art Projects of Marina Abramović and Ulay
Marina and Ulay met in Amsterdam exactly forty years ago, when Abramović moved there to begin an important chapter in her career. Ulay, whose real name is Uwe Laysiepen, worked in performance art as well, so their collaboration was bound to happen. Together, they began exploring the concepts of ego and artistic identity, each contributing through the traditions in their respective cultural heritages and individual desire for ritual. Certainly the most important aspect of their relationship was trust; their every performance piece was conceived with one artist putting everything in the hands of the other, sometimes even their lives. They often referred to themselves as "a two-headed body" as well. Interacting with each other, they also created works which involved the audience, and quite directly too, testing their own endurance and focus.
Talking about their work, Abramović often said that it was all about finding out "how to put down my ego" and stated that her partner had to do the same, as they were very like-minded. Their first work as an artistic collective was the 1976 Relation in Space, in which the two artists ran into each other repeatedly for an hour, mixing male and female energy into a third component called "that self". This was later followed by Relation in Time, in which they performed bound together by their braided hair while facing away from one another for seventeen hours, and Relation in Movement, where the pair drove their car inside a museum for 365 laps and leaving marks of a black liquid behind, creating a form of sculpture. In Breathing In/Breathing Out, they connected their mouths and used each other's breaths until oxygen ran out some seventeen minutes into the performance, while for Imponderabilia, they stood completely nude in a doorway, forcing the public to squeeze between them in order to pass, choosing which one to face while doing so. Other famous works include Rest Energy, where both balanced on opposite sides of a drawn bow and arrow, with the arrow pointed at Abramović's heart, as well as AAA-AAA for which their screamed at one another.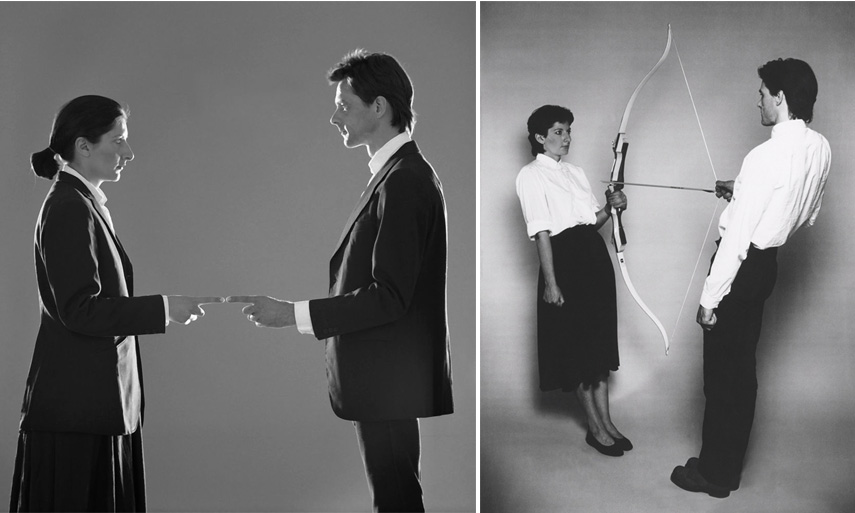 The Break-Up and Reunion
In 1988, the great relationship between Marina Abramovic and Ulay ended with perhaps their greatest artwork. In a piece entitled The Great Wall Walk or The Lovers, they each walked The Great Wall of China, starting from the opposite ends - from the Yellow Sea and the Gobi Desert respectively. After crossing 2500km individually, they met and said goodbye. The Serbian artist described the experience as a very personal one, powered by mysticism, energy and attraction as well as the relationship with nature. The walk was originally meant to happen in 1980, but the Chinese government did not grant them permission to perform the work for eight years, and by that time, the relationship between the two had completely dissolved.
In 2010, during Abramović's celebrated performance piece The Artist is Present at New York's Museum of Modern Art, Ulay came as one of the strangers with whom Marina sat and shared a period of silence. Up until that point, she would only stare at whoever is sitting across the table from her, without any kind of interaction or movement; but when her former lover appeared before her, she had a deeply emotional reaction, as she suddenly began to cry reaching out to him. It seemed that Abramović was completely smitten and unaware of his plan to appear in the performance.
Marina and her Former Collaborator Ulay, The Artist is Present at MoMA, 2010
Final Performance - The Lawsuit
In November 2015, The Guardian reported that Abramović was being sued by her former lover and collaborator Ulay due to a violation of their contract over joint artworks. The German artist claimed that the Serb asked galleries to list her as the sole author of these pieces, contrary to the terms of the agreement they both signed later, in 1999. She also failed to provide him with accurate statements of sales and has paid him only four times in the course of sixteen years. The German artist said that their oeuvre is now part of school books, but that Abramović deliberately misinterpreted things and left his name out.
In his case, Ulay argued that he sold his physical archive to her as well, when she agreed to maintain it and supervise the production of saleable materials from it, in the forms of videos, photographs and performances. All profits were to be divided as follows, 50% to the gallery, 30% to Abramović and 20% to her partner. However, it would appear that "the grandmother of performance art" didn't manage to hold her end of the bargain, furthermore preventing him to include images of their joint works in his 2014 book Whispers: Ulay on Ulay. A few days ago, it was announced that the feud will finally end, as the court found that he was entitled to royalties of 20% net on the sales of their works, amount to €250,000, with more than €23,000 in legal costs. Additionally, she was ordered to provide full accreditation of these pieces listed as Ulay/Abramović, covering the period from 1976 to 1980, and Abramović/Ulay, for those from 1981 to 1988.
While the Belgrade-born artist hasn't commented on the outcome of the lawsuit yet, the German performer described it all as "unpleasant and distressful", saying that in his opinion, the verdict was fair and just. This is the second time that Abramovic stole the headlines in the past couple of months; she was also being accused of being racist due to an unedited excerpt from her upcoming memoir in which she talks about her meeting with the Aborigines.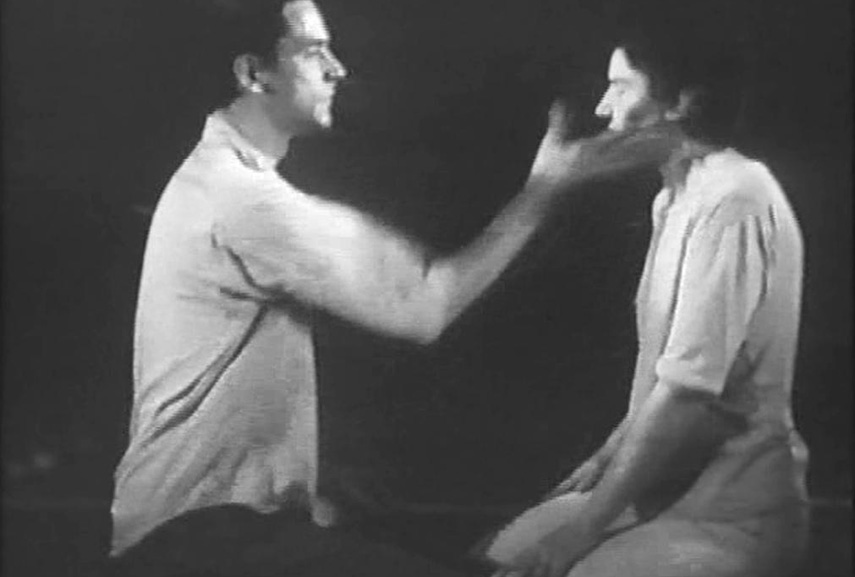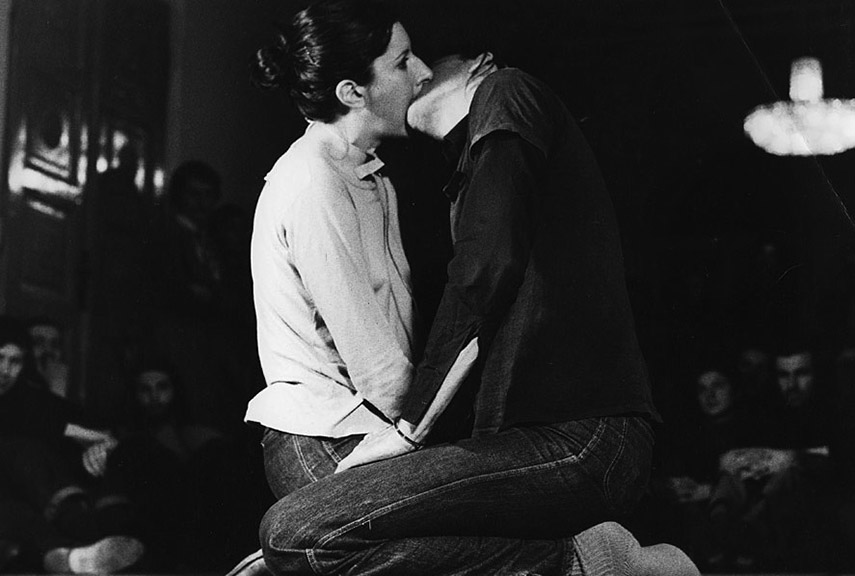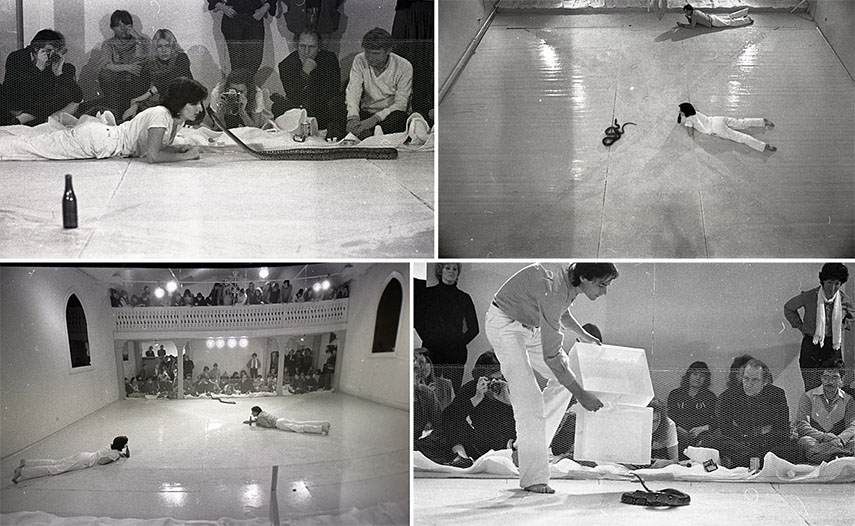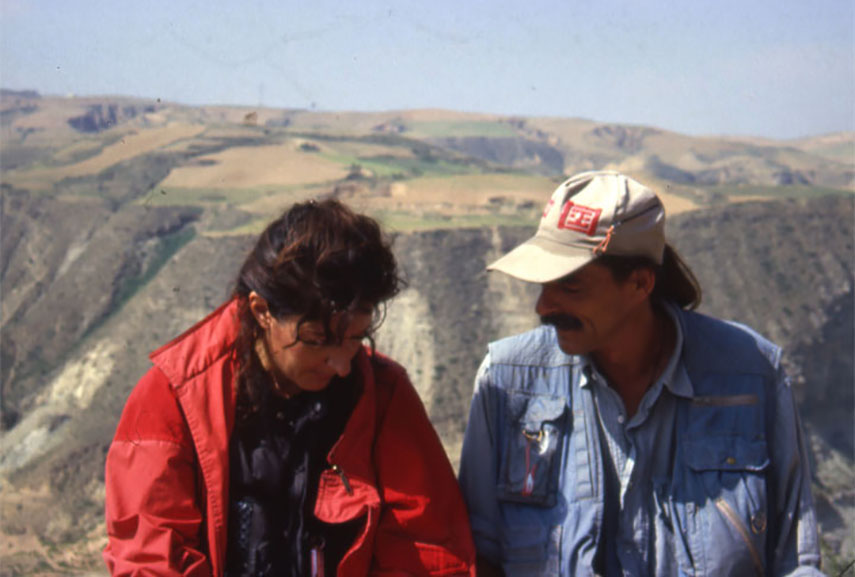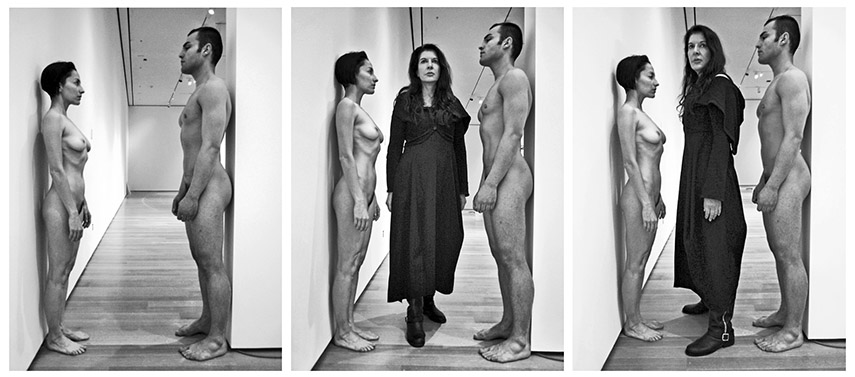 Editors' Tip: Walk Through Walls
The beating heart of Walk Through Walls is an operatic love story—a twelve-year collaboration with fellow performance artist Ulay, much of which was spent penniless in a van traveling across Europe—a relationship that began to unravel and came to a dramatic end atop the Great Wall of China. Marina's story, by turns moving, epic, and dryly funny, informs an incomparable artistic career that involves pushing her body past the limits of fear, pain, exhaustion, and danger in an uncompromising quest for emotional and spiritual transformation. A remarkable work of performance in its own right, Walk Through Walls is a vivid and powerful rendering of the unparalleled life of an extraordinary artist.
All images used for illustrative purposes only.