Marked as the first major European retrospective, Marina Abramovic's art exhibition The Cleaner will be presented by the Moderna Museet in Stockholm. Showcasing the works from both private and public collections, including that of the artist, the exhibition will involve works from the earliest years, both solo and with Ulay, and will also reflect on the artist's present production. Presenting film, photography, painting and objects, installations and a selection of archival materials, the exhibition will illustrate the power and the provocative force of Marina Abramovic art.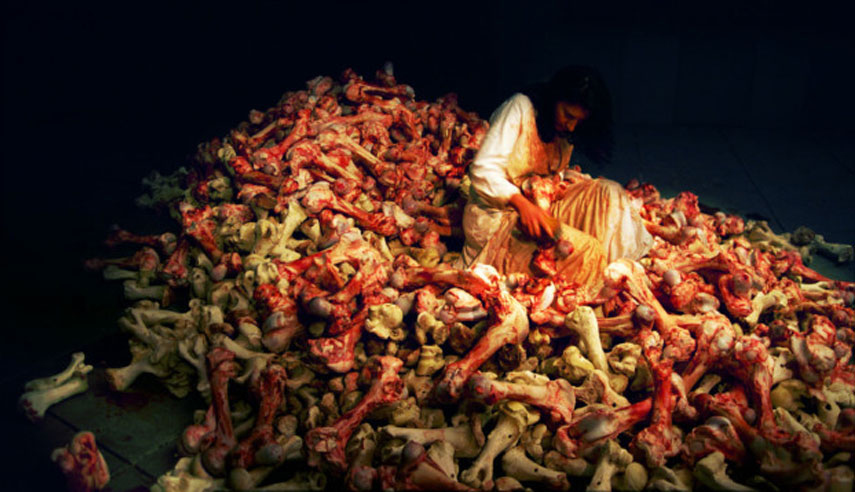 Marina Abramović Art
At once radical, controversial and revered, Marina Abramovic's art defined the nature of body and performance art. Since the early 1970s, Abramović has continued to develop and expose a field of art other than the object based creativity. Her works reflect on the questions of power and hierarchy and frequently seek to find the core of issues such as loss, memory, pain, endurance, and trust. Personal experiences and responsibility are central in her performances which often demand from the public to let go of the linear sense of time and of autonomous individuality. Often called a Grandmother of Performance Art, Abramović created performances that challenge and still continue to expand the boundaries of art.

The Celebrated Pieces of Marina Abramovic 's Work
Rhythm 5 was one of the first significant performances in Marina Abramovic's career. In this performance, Abramovic sought to re-evoke the energy of extreme bodily pain, using a large petroleum-drenched star, which the artist lit on fire at the start. During the performance, the artist almost suffocated. Never afraid to push her body to its limits, with her former partner Ulay, Abramovic performed numerous times. Relation in Space is defined as one of the top ten performances of the artist's career. Both Ulay and Abramovic were naked and repeatedly for an hour continued to run into each other. The action attempted to produce the third sense – that self – a product of mixing male and female energy. Yet, if these two projects are unfamiliar to some, her performance The Artist is Present, organized at MoMA in 2010 is world-renowned. Lasting over three months, the artist was present for the entire time her major retrospective New York show lasted, confronting not only herself but her public to various shifts in energy and emotions.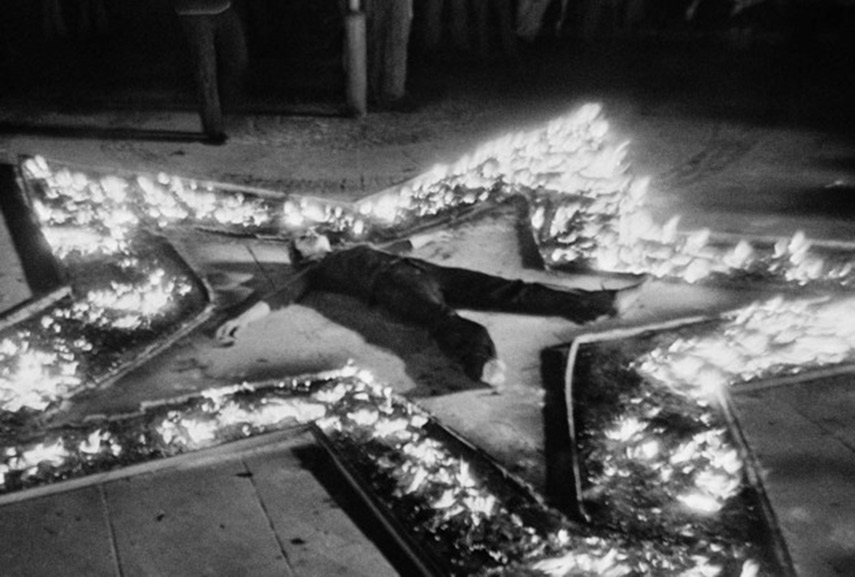 Exhibition The Cleaner at Moderna Museet Stockholm
Produced in close collaboration with the artist, the exhibition The Cleaner at Moderna Museet in Stockholm, will display some of the most celebrated pieces which marked the amazing career of Marina Abramovic. From photography and video, through to archival materials, the groundbreaking production, spanning across various decades' is both celebrated and once again re-defined. Lasting from 18th February, 2017 through to 21st May, 2017, the public will get a chance to reflect, introduce, or re-examine the work of Marina Abramovic which, from its start till today, continues to explore the intersection between performing and visual art.
All images courtesy of Moderna Musset. Featured image Marina Abramović, Stromboli III Volcano, 2002 Courtesy Marina Abramović Archives. Photo: Paolo Canevari © Marina Abramović / Bildupphovsrätt 2016; Ulay/Marina Abramović, Relation in Space, 1976 Performance 58 minutes XXXVIII Biennale, Giudecca, Venice, July, 1976. Photo: Jaap de Graaf. Courtesy of the Marina Abramović Archives © Ulay / Marina Abramović / Bildupphovsrätt 2016