She was sitting there for a while now. People kept coming and going, but she remained at the same place for hours, for days. Then a chair emptied, and he sat across her. She looked at him, and smiled, in disbelief. He smiled, too, nodding his head like he was saying "Yes, it's me. Long time no see". She kept looking at him, and her eyes became full with tears. She smiled and cried at the same time. And then, at one point, she leaned to him across the table, reaching to him with her hands. He gave his hands to her without hesitation, smiling. And all the people around applauded them, recognizing the beauty, couple's feelings and love, after all these years...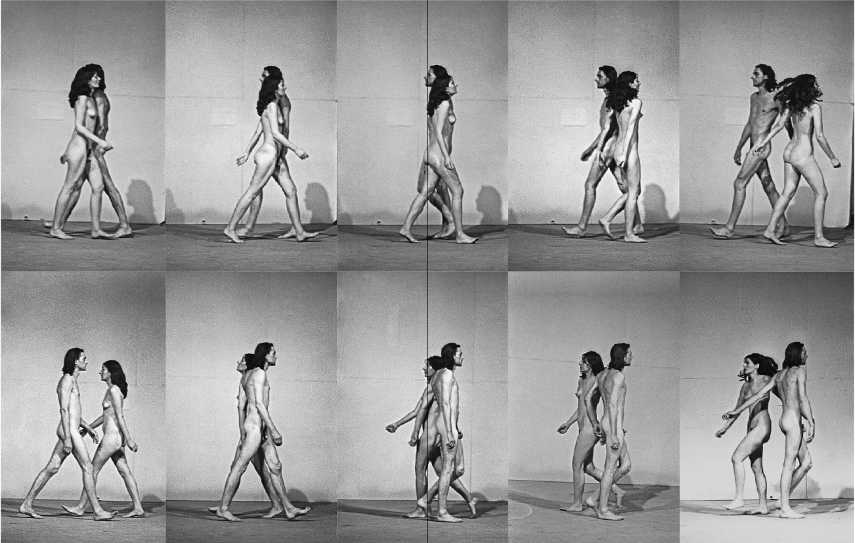 Money and Love
Hey, but what's money got to do with love, feelings and affection? Nothing whatsoever, or so appears in this case. Of course, you have recognized the famous scene from 2012 documentary film The Artist is Present, filmed from March to May 2010, when Marina Abramović had her exhibition of the same name at the Museum of Modern art. And you've also recognized Ulay in that scene, Marina's long time lover and artistic partner back in the seventies and eighties. And what's today's story? Ulay (Frank Uwe Laysiepen) is suing Marina Abramović for violating a contract that they have signed in 1999, which is covering works that they had created together, long time ago.

Marina Abramović and Ulay's Not-So-Love-Story
Ulay and his legal team say that Marina Abramović insisted that galleries should pay credit only to her, and to name her as the only author of Marina's and Ulay's joint works, which was contrary to the terms of this contract from 1999. Ulay and his team claim that Marina Abramović had paid him only four times during these 16 years, and that she is deliberately misinterpreting things and intentionally leaving his name out of their works. Finally, he claims that in 2014, when his book Whispers: Ulay on Ulay went out, Marina prevented the usage of photos of their joint work, so he had to put pink squares all across his book. On the other hand, Marina Abramović denies all accusations. As her lawyer said to The Guardian, Marina's former partner's allegations are "libelous", his lawsuit is "abusive and aimed to damage Abramović's reputation in public".
Could They Reconcile?
Now, that's a complete shame when two people in their seventies (Marina is 69, Ulay is 72), that had known and had feelings for each other for decades now, start this kind of dispute. Without going into who's right and who's wrong in this situation, we want to stress out that lawyers are suppose to earn their money in one way or another. We feel it's a pity that the most famous performance art couple of all time will end like this. However, perhaps they won't? They did not speak after the break-up for more than a decade, from 1988 to 1999, when the mentioned contract was signed. Their break-up was more than spectacular - they started walking from the opposite ends of the Great Wall of China, they've met in the middle, and then parted their ways. And their encounter in 2010 was also more than spectacular. We hope that they'll find the way to smooth their relation.
Your opinion is valuable to us! Please join us for a discussion on our Facebook page.
Featuring image: Marina Abramović and Ulay - Relation in Time, 1977