Earlier this year, art world was informed that Marina Picasso, granddaughter of the famous Spanish artist Pablo Picasso, was planning to sell her artwork from her private collection left by her grandfather. First information about the sale hinted that Ms. Picasso would be parting with seven exquisite paintings as well as the villa she inherited, La Californie, which together have an estimated value of $290 million. Few days ago, however, New York Times released a story reporting that the collection Ms. Picasso owns includes around 10,000 original Picasso works she inherited from her estranged grandfather. Now she is planning to sell the artworks all by herself, since her longtime art dealer passed away in 2008, and give the money she ears to several charities she is financially supporting for years. Although the news thrilled potential buyers and collectors, it came as a shock for the art market (click here to find out who are the richest artists of NY) - art investors, auctioneers, and dealers across the world were worried that this amount of art pieces would flood the market and therefore drop prices of Picassos, resulting in an enormous financial loss, measuring in millions of dollars (Picasso topped Skate's list of number of auctions in 2014).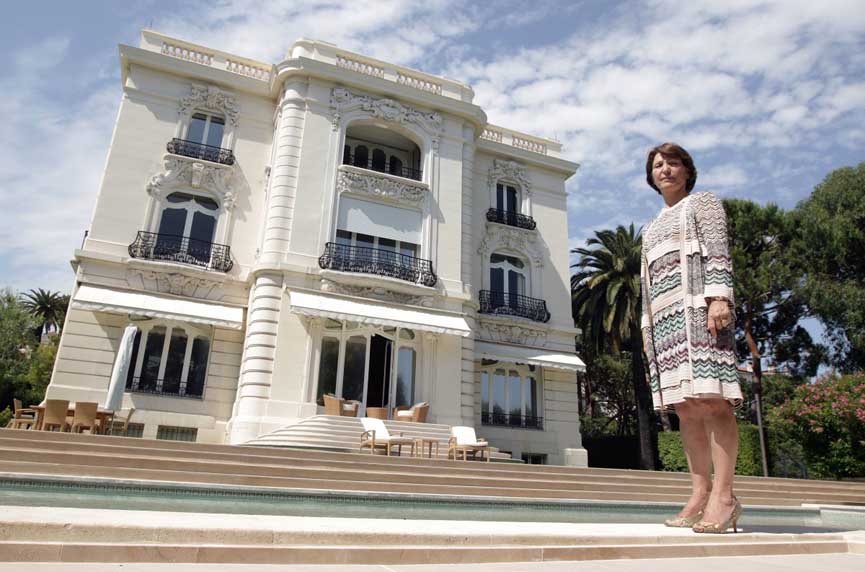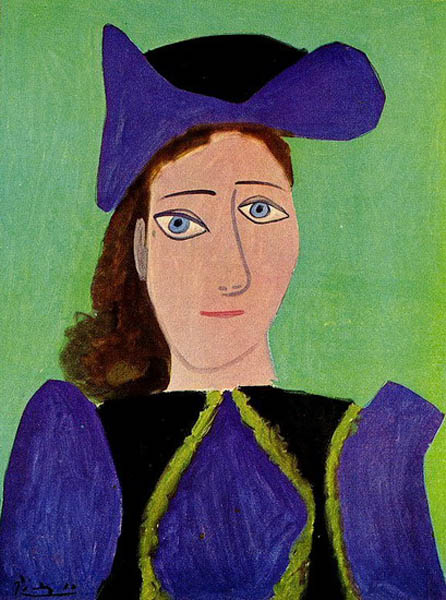 An Unexpected Heir
Marina Picasso first became known to the public back in 2001 when she published her memoir Picasso: My Grandfather, where the artist's granddaughter thoroughly described her childhood, estranged relationships with artist's family and eventually, accusing Picasso of ruining her early life, leaving Marina and her family broke and humiliated. However, after Picasso's death in 1973 and the fact he left no will, it didn't stop the big family that includes his wife, ex-wife, four children, and eight grandchildren to fight over the inheritance. Marina, to her surprise, inherited a fifth of the estate, including the villa La Californie.
Collection of Over 10,000 Artworks
This means that Ms. Picasso is now in possession of 10,000 works of art by Picasso, including 300 paintings. As New York Post reported earlier, Marina will sell the artworks directly and she will meet her clients personally in Geneva. The first artwork Picasso's daughter decided to sell is a very symbolic one, a 1935 painting La Famille, a rare realistic-style painting that could sell for millions of dollars. It's symbolic because I was born in a great family, but it was a family that was not a family, Marina Picasso told the Times. Another important piece that Marina is in hold of is a portrait of Picasso's first wife, entitled Portrait de femme (Olga), which could sell for over $60 million if she ever decided to part with it. Two other artworks are also revealed to be part of Marina's collection and that are the 1911 painting Femme à la Mandoline (Mademoiselle Leonie assie) and a 1921 work titled Maternité starting at $54 million (read our article Why Ron English paints Guernica).
The whole idea behind Ms. Picasso's massive sale, as one of her friends told Page Six, is about letting go of the past. The Times reports that the money will go towards her philanthropy projects, including a pediatric hospital in Vietnam and projects in France and Switzerland that would benefit the elderly and troubled teens. And, as for the art market, the only thing is to wait and see.
Want to follow art news? Sign up for My Widewalls and read all the important art related news, exhibition openings and much more!